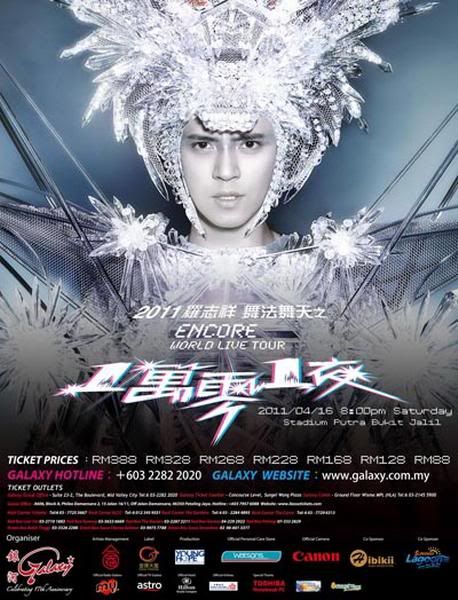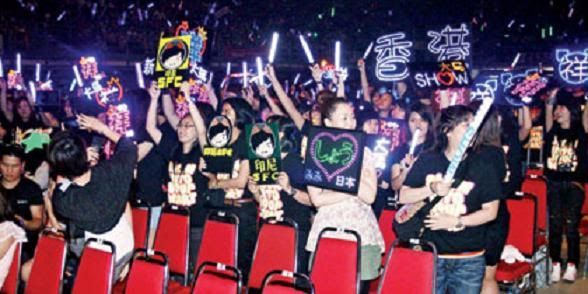 Venue : Stadium Putra, Bukit Jalil
Time : 8PM
Date : 16th April 2011
Last Saturday, i asked Kim along to attend this concert Show Luo "Encore World Live Tour" 2011 Concert (罗志祥"舞法舞天"之一萬零一夜"安哥") at Bukit Jalil with tickets thanks to Xpax & Nuffnang! =)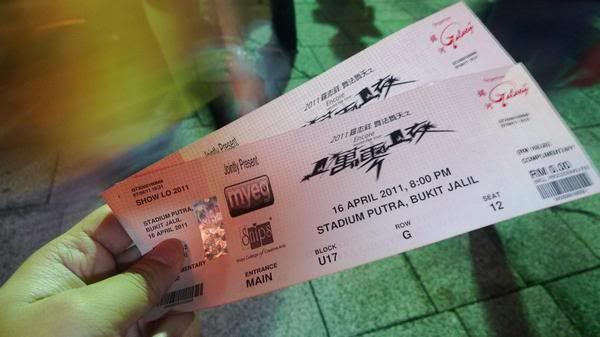 Met up with Joshua Wong a.k.a Tallboyz briefly before the concert!
Alright, so i was really excited to attend my first 3D concert, went in and sat on my seat way on top at one corner in the stadium for like 30 minutes and that was when i started to wonder to myself, where's the 3 Dimension?
It seems to me that this 3D concert 'thingy' is only applicable for those who viewed it FROM THE FRONT and not from the side where some of the 'mirrors' on the stage look really funny with those visuals on it from time to time.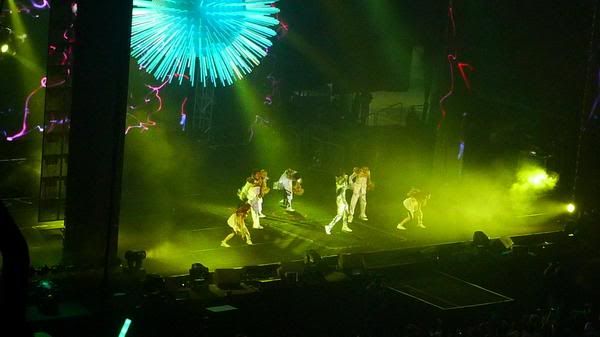 Well, anyways back to the concert!
Hari ini saya gembira di Malaysia, aku cinta padamu!! That was what Show Luo 小猪 罗志祥 said when he came out and the crowd went mad right after that.
Some of the fans who's in the VVIP zone had the time of their lives getting 'in touch' with their idol Show Luo 小猪 罗志祥 when he decided to head down to his fans in the crowd. He even took a few cameras and 'camwhore' with the fans and i overheard a few people behind commenting with much jealousy haha.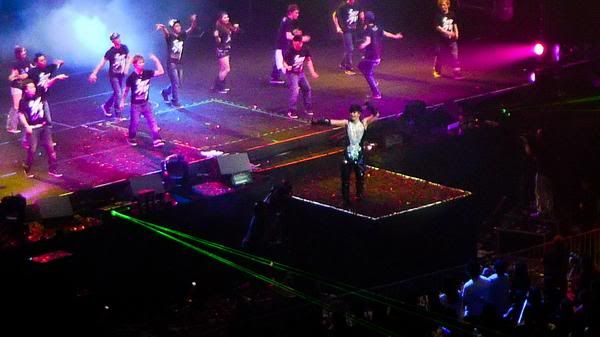 Well, seriously speaking, Show Luo's 小猪罗志祥 concert was just okay for me. Perhaps because i'm far above and i couldn't really hear what he say during the breaks, maybe i'm not one of his hardcore fans…
Anyways, he didn't really impress me with his dance moves nor his vocals but one thing that i'm quite certain, he has a good sense of humor and he can bring up the atmosphere with his unique humorous personality on stage.
There was this part occupying quite a long period featuring some of the Taiwan Drama Series which he acted in, this part bugs me a lot and i thought it was a waste of time. Rather than showing the clips to his fans, he should perform more songs and show what he is capable of like what i've read in articles writing about his awesome acts in concerts held in Taiwan/China.
Of course, it tells his story in a whole but i don't see that part coming in with a concert theme base on DANCE. His fans would have known his story and definitely love him for who he is, so i seriously thought that the team behind who planned the concert needs to really squeeze in more brain juice to make the concert performances a better one. 30 minutes wasted.
Taiwan group MAYDAY 五月天 concert – 變形DNA無限放大版世界巡迴大馬演唱會 which was held here in Malaysia is a GOOD EXAMPLE. A concert that is 100 times much better than this specific one.
Note that i'm not criticizing Show Luo 小猪罗志祥 himself but the team behind who planned the theme behind all the whole world tour concerts for him.
Was glad that i could relate to a few songs, some which i used to listened but forgotten. Show Luo 小猪罗志祥 was energetic towards the end of the concert with a few funny jokes here and there.
Thanks to Xpax & Nuffnang again, it was an enjoyable night. =)
*Facebook Album – 猪 Show Luo 2011 罗志祥 '舞法舞天' 之1萬零1夜大马演唱会