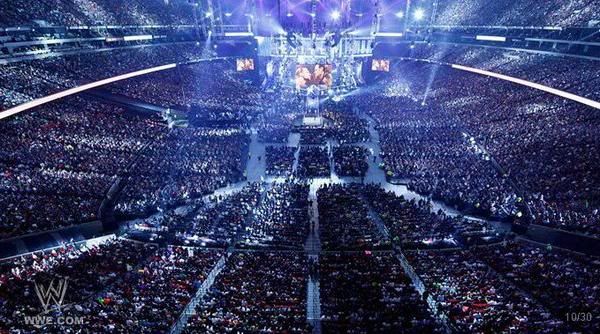 Well it's definitely GOOD to see The Rock back in the ring kickin' people's 'apple'. The fact that WWE needs The Rock & Stone Cold Steve Austin back made it quite clear that the current wrestling scene in WWE is dying.
Don't really know what happened which caused it to fade off but hey, 2 of the best during my secondary school times is back in the ring, how can i not be excited! Lol.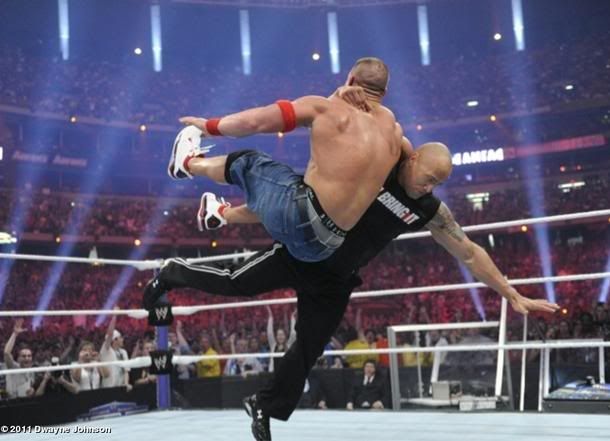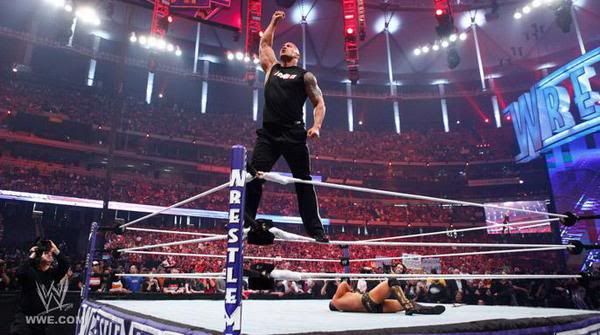 I don't know who the 'hamburger' is John Cena but i guess he' the current famous one in WWE entertainment scene… and so the match between The Rock and John Cena was set to be happening in WWE WrestleMania 28.
Can you smell what the Rock is cookin'
I don't know what The Rock is cookin' at the moment, all i know is i need some breakfast. Aha!!
Bring on the beer already!!
*Speaking of beer, i jz had some of Grimbergen awesomeness 2 nights back!! =D
With Wrestlemania 27 now dead and buried, a failure by most that have watched it, especially considering that it is "the big event" for the WWE. The Undertaker – Triple H match didn't live up to most expectations and the event overall didn't capture the "Wrestlemania" feeling.

With a year to plan, the WWE has already decided on a main event: John Cena vs. The Rock (Dwayne Johnson). The Rock was one of the entertainers that saved the WWE during its down time when WCW was taking their viewers and burying the federation. The "Attitude" generation was born and The Rock along with Stone Cold Steve Austin brought the WWE back to the top and became huge stars.

The WWE without competition doesn't have the need to produce top of the line shows and many of the stars are just catchphrase repeaters that constantly say their tagline in hopes to sell merchandise. There is no more surprise factor. There is nothing new that is bringing in the viewers, so the WWE shifted to what worked: Stone Cold and The Rock.

Stone Cold is heading the Tough Enough reality show, searching for future stars, while The Rock has taken an active role back into the WWE, with a high profile feud with rapper wannabe, John Cena. I can't tell you how many John Cena T shirts I see at my son's bus stop. It is about even with the denim shirts and Nascar hats, but the point is: Cena is popular.

A Cena Vs Rock showdown is a high profile wrestling match and now the question is, can they build it up. Does today's audience have the patience for it and can the WWE make it interesting enough to wait a full year? We'll have to wait and see, but as of now, Wrestlemania 28's Main Event is all set: The Rock vs. John Cena.
By Geno McGahee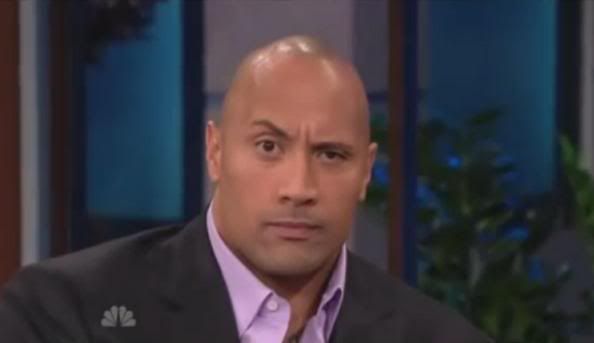 Go watch the interview between Dwayne 'The Rock' Johnson & Jay Leno!! =D
*Also watch when Taylor Swift meets Dwayne Johnson
6 Flares
Tweet
Email to a friend
6 Flares
×