Updates : 11AM 27th April 2011
Here's the confirmed pricing details for iPad 2 and YES, the iPad2 will be available in Malaysia this Friday but on VERY limited stock for each specific models.
*Don't ask me where and how i get the information, but i can confirm that this information is from someone working closely from within. =X

iPad 2 WiFi
16GB RM1549 16GB RM1499
32GB RM1849 32GB RM1799
64GB RM2149 64GB 2099
iPad 2 WiFi+3G
16GB RM1999 16GB RM1899
32GB RM2299 32GB RM2199
64GB RM2599 64GB 2499
---
Updates : 12AM 27th April 2011
Till now, these are all speculations, information through word of mouth and pictures leading to a possible date of 29th April 2011 for the launch of iPad 2 in Malaysia. Lots of people are still pretty skeptical about the rumors.
But i have trusted sources which i can't reveal confirming that the rumor is true.
To cut things short, if you're really THAT desperate, check out these 2 links below and refresh every hour :
http://forum.lowyat.net/topic/1848412
http://www.apple.com/pr/
---
I guessed till now it's already a widely spread secret already and those who're really into this would have know about this piece of news info/rumour.
The Rumour that the Apple iPad 2 will be made available in Malaysia on this very Friday, 29th of April 2011 in various outlets across the country. YES, it's the same date where iPad 2 is available in Singapore as well so hardcore fans of Apple rejoice!!
Fellow Malaysians who planned sacrifice their time and money going down to Singapore to queue up and get one, you don't need to do so.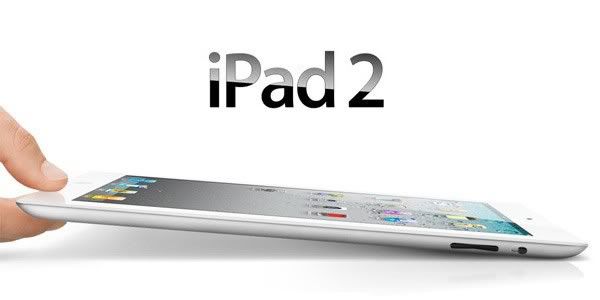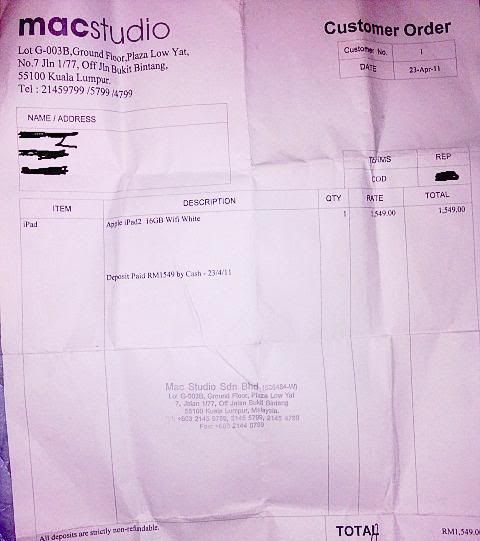 Some information were shared on SoyaCincau.com and thus reaffirming that the rumour will come true this weekend. Multiple sources on their own investigation shows that various outlets selling Apple products have been keeping this information as confidential treating it like National Security Issue.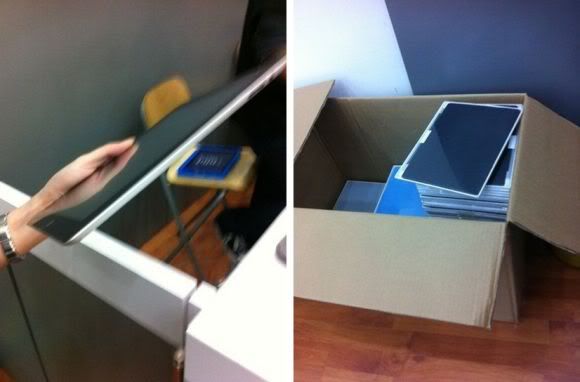 Here's a picture from MyBytes at Tropicana City Mall. Notice the shipment for smart cover is already there iPad 2 boxes not there since they're keeping it safe in their warehouses. (Via SoyaCincau)
Here's the possible price list for the Apple iPad2 but it's still unofficial.
iPad 2 WiFi
16GB RM1599
32GB RM1899
64GB RM2199
iPad 2 WiFi+3G
16GB RM1999
32GB RM2299
64GB RM2599
Store Booking Status and Friday sales confirmation
– MacStudio : Reservation closed. Filled up their reservation slots. Confirmed sales on Friday.
– Epicentre : Reservation still available. RM200 per reservation.
– Harvey Norman : Verbal Booking, no receipt or payment. Confirm sales on Friday
– MacCity : Just a waiting list. Staff confirms sales starting on Friday.
– iStudy : No reservation.Staff accidentally blurted out that friday sales will have more stocks in Subang store.
– myBytes : No reservation yet. This is where the picture of smart covers were taken.
– Switch : No reservation yet. Still in denial on iPad's launch this Friday
– Machines : 1 LYN member reported he filled in for waiting list. I managed to trick 1 worker to talk about Friday launching, confirmed.
Source : LYN
Related Links :
iPad 2 In Malaysia by SoyaCincau
The Epic Malaysia iPad 2 thread, Friday, friday! Gettin' down on friday!
List of Apple Premium Reseller Outlets
Still NOT Convinced yet?
*I have a friend who works at one of the Apple Premium Reseller Outlets and he admitted that this is true, however, he won't reveal the official prices to it.