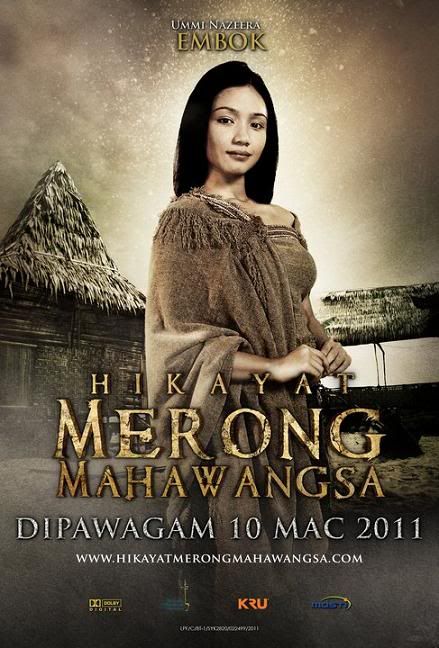 Said to be the most expensive local production at a cost of RM13.6 Million. An epic local made movie, getting loads of positive reviews from the local media after the premiere earlier this Monday.
I was looking forward in watching this movie myself and well, it turned out to be not bad!! Though i was expecting more as i watched the trailers which seems to be promising, but i'm glad that Malaysia is be able to come out with a movie like this.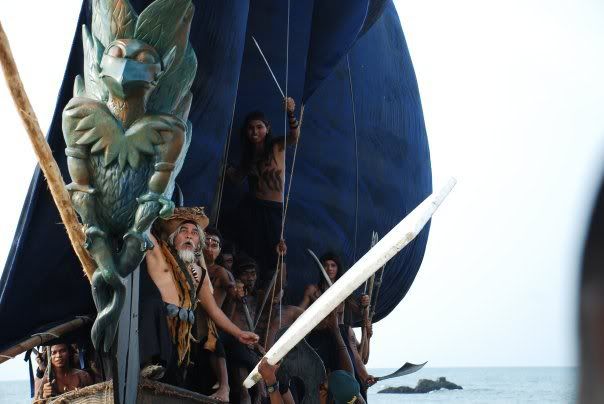 This movie has a good storyline background and i liked it. Introducing the Roman Empire as well as the China Dynasty to bring the main character, Merong into the main picture; from an unknown individual to a warrior, the story look pretty good. At least to me that is.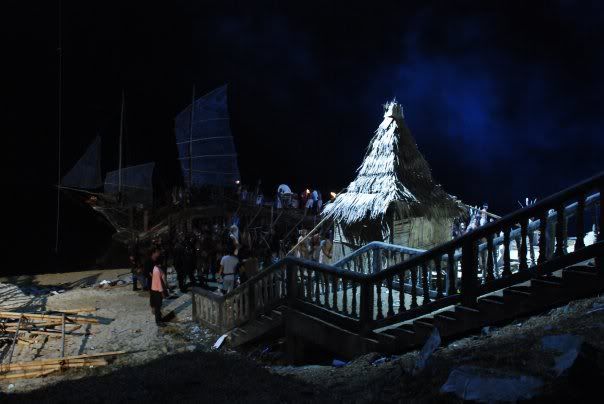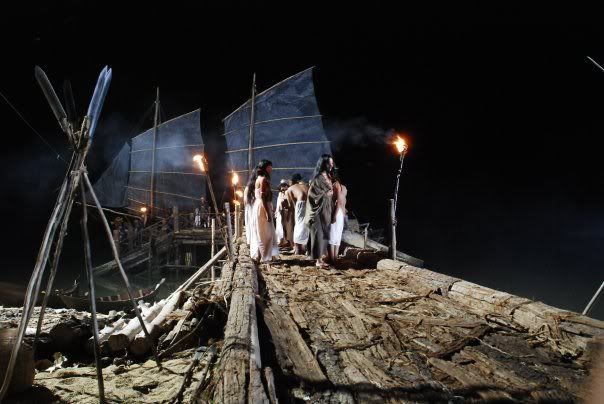 Featuring skies and ships with narration in the background, the movie features English, Malay and even Chinese language. Memang Satu Malaysia lah. It was quite funny but i guess there's no specific way on how to decide what language to use.
The historical background of the movie was base in the period of year 200AD – 500 AD if i'm not mistaken. A time where the land 'Langkasuka' existed, the Hindu-Malay kingdom. Before the times of Sultans & etc.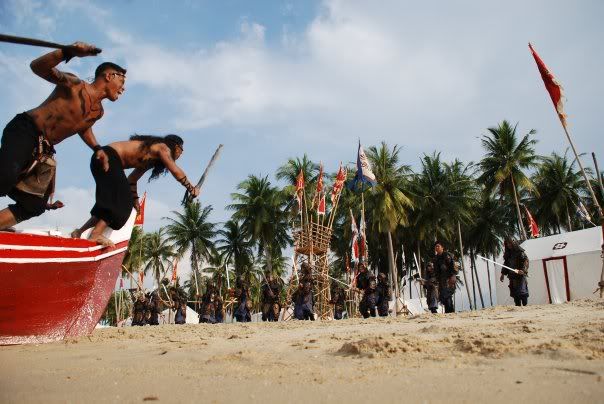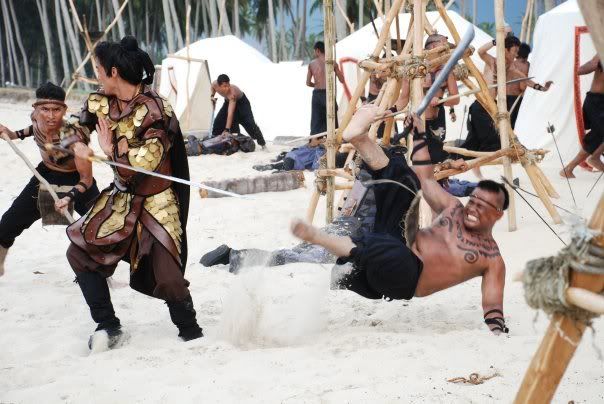 The fighting scenes, base on a local production standard, it is good enough. Which i think this film sets a new standard for all the local movie makers in Malaysia.
However, i do think that they overdid the CG effects. Pretty fake at quite a number of points, but it's all acceptable. At least the movie itself isn't lame.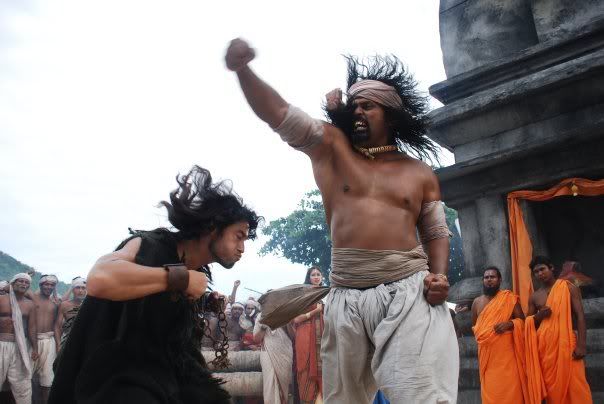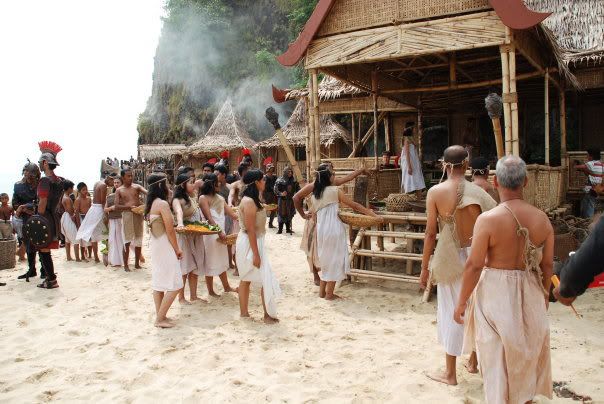 This is not the movie 300 which had a production cost at $64M, it's not Pirates of the Caribbean either which cost $200-300M. The part which i think can be improve most is actually the overall editing of the film. Some scenes were too fast, some of the score/background music doesn't match, the CG effects can be better and more.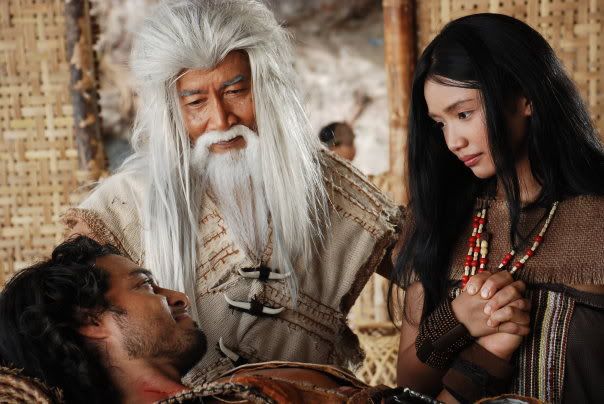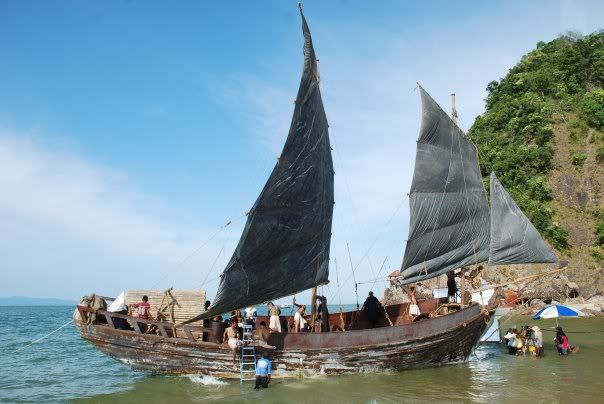 Of course, that might be too much to ask but basically i'm glad i watched it. At least i think it's worth watching in the cinemas and well, this movie alone is quite an improvement for the local movie industry. Totally looking forward for more movies like this!
Oh and do you know, KRU Studios sold the distribution rights of "Hikayat Merong Mahawangsa" to distributors from the United Kingdom, France, Germany, Russia and 22 other countries in the Middle East. That's an achievement!! =D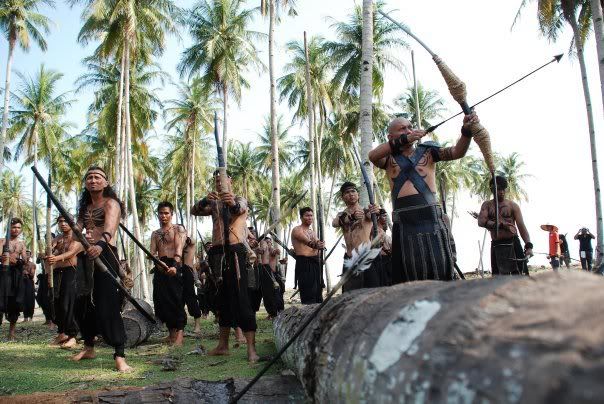 My Rating for this movie is 7/10