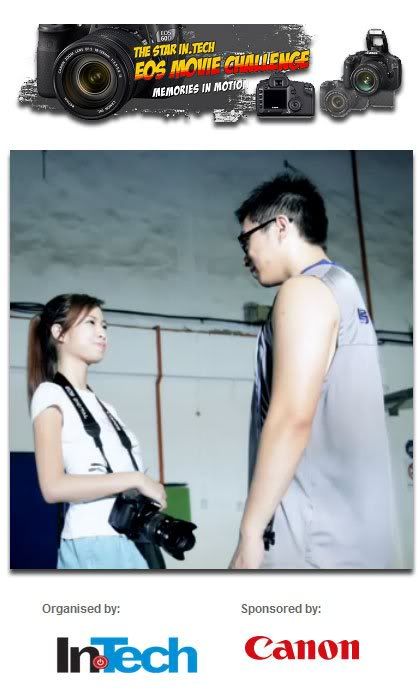 We won 2nd place!! 1st Runner Up in The Star In.Tech EOS Movie Challenge!!! *excited*
Last Sunday was the live judging session for the competition where 10% of points were from the online voting and 90% came from the 3 judges. Nice!
The "Kan Cheong" hours played quite a big role in spicing up the last weekend of March 2011 for me. Seriously, it was quite a tough competition. From the start when we know we were amongst the 10 team which got shortlisted, we were delighted, but at the same time we were worried.
Teams which have won in other competitions before and their videos are at certain standards. Our team consist of only 1 experienced videographer with  2 newbies. Yeah, newbies, in some way.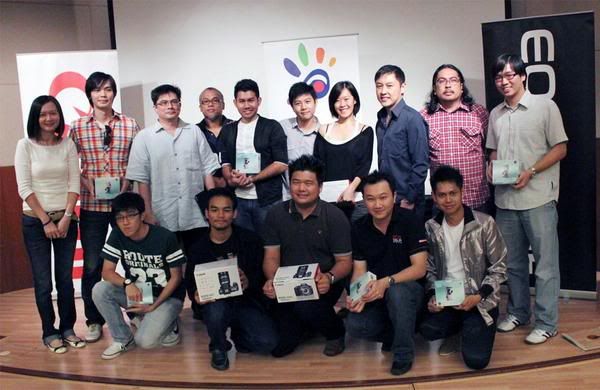 There were 5 main themes : White Balance, Fill Light, Depth of Field, Motion, Low Light. 2 teams will get the same theme and we have to come out with a short film that is less than 3 minutes. A clip which consist some sorta tutorial base on the theme we get.
Following the shortlisting of the 10 teams, the 3 of us came out over a Yumcha session to discuss on what to do. Had quite a number of wild ideas but at the end of the day, we decided to go with a story base on Basketball. Motion. =)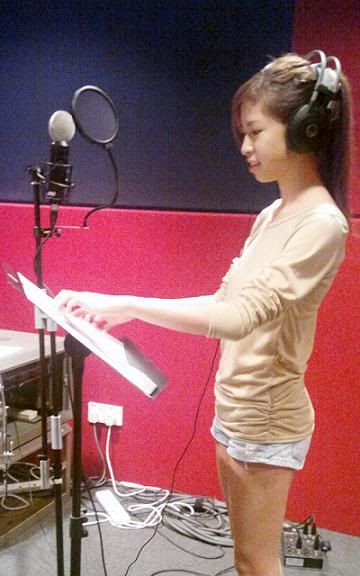 Though there were challenges, we did came out with the short film and submitted the video BEFORE THE TIMELINE. After viewing the videos from other teams, we didn't really imagine that we could get into the top 3 because some teams were good. On top of that, we aren't really clear on what is the exact criteria on the judging part as well.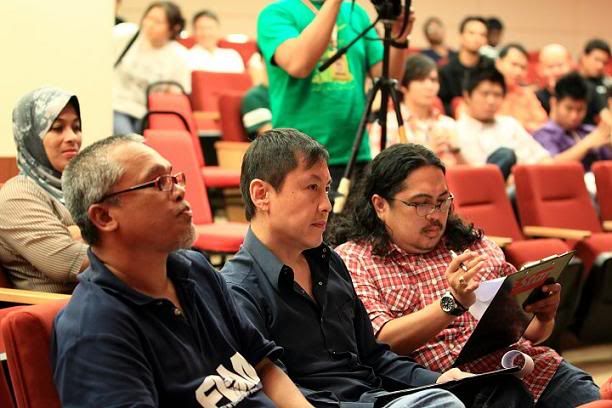 The judges – Mohammad Jafni, Jeffrey Chiang, and Mohd Jamil
Long story short, the competition ended and our team came up as the 1st Runner Up in The Star In.Tech EOS Movie Challenge. =)
BIG thanks to all who's there which includes :
Cast
Ryan – Ben
Rika – Isabella Wong
Challenger – Benny Kok
Coach – Chris Khik
Official Photographer – Loong Yik Hoe
Crew
Behind The Scenes Photographer – Jason Lioh
Behind The Scenes Videographer – Joshua Wong
Especially to our guide : Loong Yik Hoe who gave us a big help.  Thanks. To both Nigel and Ren, thanks for having me in the team, it was fun, let's do more of such stuffs!! =)
So what did our team get? We won a Canon EOS 550D (Efs 18-135IS) and of course, all the constructive & valuable advices by the judges. The judges were really good where they pointed out stuffs we missed out. Nigel recorded what the judge have to say about our video. Do feel free to listen. =)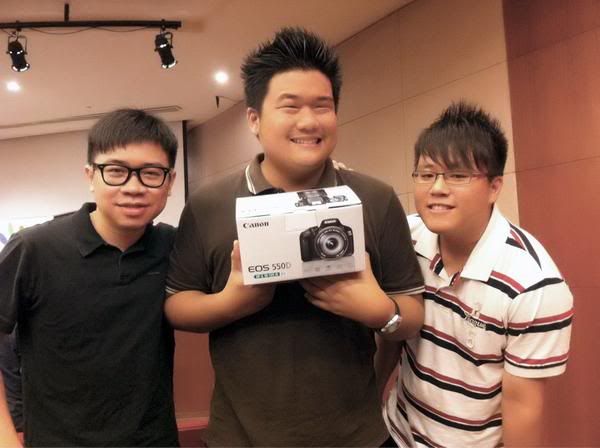 Winning Video of The Star In.Tech EOS Movie Challenge – Canon EOS 60D (Efs 18-200IS)
Team Name: Damai
Team Members: Mohd Rifa'iee Bin Omar, Mohd Rizal Bin Omar, Mohamad Zakaria Bin Ruslan
Short Film: The Curious Case Of Darkness

2nd Runner Up Video of The Star In.Tech EOS Movie Challenge – Canon EOS 550D (Efs 18-135IS)
Team Name: Round Up
Team Members: Nick Seah Tze Chyuan, Felicia Choi Shu Hui
Short Film: Lowlight Romance

Here's the list of the 6 other teams x Consolation Prizes: Digital Ixus 130 :
Team Name: Hanz Productions – Mr. Chin
Team Members: Khor Jay Han, Leong Wai Boon, Khor Jian Han
Team Name: Love Productions – Love Production's White Balance for EOS Movie Challenge
Team Members: Euwing Tham Thatt Wah, Teh Win Nee
Team Name: Clovis Studio – Dancing away with DOF
Team Members: Clovis Leong, Joey Lim
Team Name: Red Shoe – Let There Be Light
Team Members: Chen Yih Wen, Chen Yih Ling
Team Name: Fish Productions – Life Painting
Team Members: Stanley Hang Chun Woei, Gan Nie Gel, Gan Ching Ming
Team Name: EOS DSLR Malaysia – Captivating Moments In Time
Team Members: Leon Lee Chun Chieh, Tang Siew Hay, Abel Woo Tze Kie
Yes, at the end of the day, only 9 teams submitted their videos. Have no idea at all what happened to the remaining 1.
and here's our video. Visual Story – Beyond The Still =)
Sorry for wasting your time reading this very long post of mine with more words than pictures. xD
THANKS TO ALL WHO SUPPORTED US.
Much Appreciated. =)
*Click here to view more pictures of Behind The Scenes
15 Flares
Tweet
Email to a friend
15 Flares
×