PLEASE NOTE… Facebook has changed its News Feed, so that by default, you can only see updates from people you've recently interacted with! To change this, click on the arrow next to 'Most Recent', then 'Edit Options', and check the box to receive updates from ALL Friends! Then save. Most Importantly… Re-Post this! Otherwise, only a few of your friends will actually see it!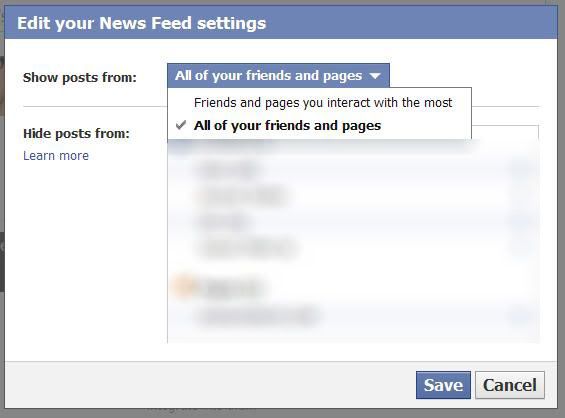 Saw this on my wall yesterday and finally found out what's missing from my Facebook Wall.
Was wondering why i kept seeing stuffs from the same group of people when i liked tons of pages having a friend list of more than 500 people on Facebook.
So yeah, if you DO want to receive updates from everyone in your network on Facebook, please do this :
Click on the arrow next to 'Most Recent'
Click on 'Edit Options'
Choose 'All your friends and pages' & Click Save