Recently a series of videos have been uploaded to Youtube which quotes the case of Teoh Beng Hock using scenes from a movie starring Bruce Lee 李小龙. To be exact, there are 4 short clips where the first 1 was uploaded on the 1st of Jan 2011 and the remaining 3 were uploaded on the 7th of Jan 2011.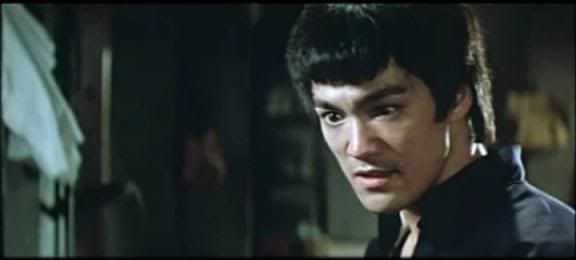 精武门之打Q一个大马 Part 1
大马精武门之打Q一个大马 Fist Of Fury – Hantam Sapu Malaysia
Co-Star : 大师兄 / 阿 Jib / 胡秘书
Screenplay : 无毒散(Utusan)老作组
Action Director : C4 特别爆破作组
Special Thanks to : MACC 14 楼 (Floor) / MCA走狗培训中心 / APCO公关小姐公司 / 马统 /许月哄
Director : 阿爽奇 (Assange – Founder of Wikileaks)

精武门之打Q一个大马 Part 2

精武门之打Q一个大马 Part 3

精武门之打Q一个大马 Part 4 (完结篇)
The YouTube account NasiLemak2020 was created on the 22nd of December 2010 where a Facebook Page was created as well.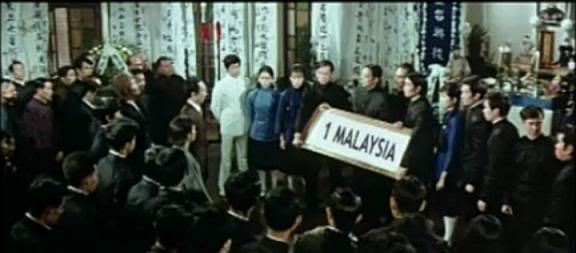 I don't know whether the people behind this is anyway related to the opposition parties or not and if they are, this timing is really good hitting the hearts of Malaysians to trigger them emotionally and having them further sharing the videos on online social media platforms.
The editing and voice over don't seem like a beginners job for sure so that really makes me wonder. Well anyways, good job!!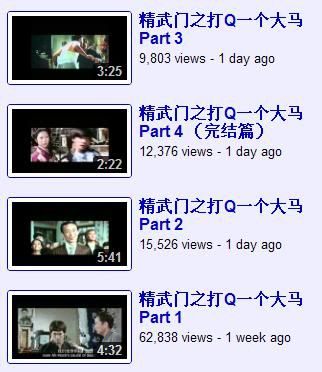 I believe it won't take long for the 4 videos to accumulate up to 100 thousand views. I wonder when will the dates be for the elections Aha!!
Related Links :
NasiLemak2020 YouTube Page
NasiLemak2020 Facebook Page
360 Flares
Tweet
Email to a friend
360 Flares
×