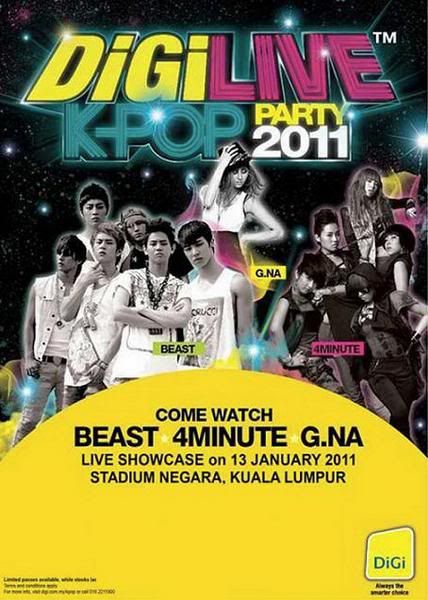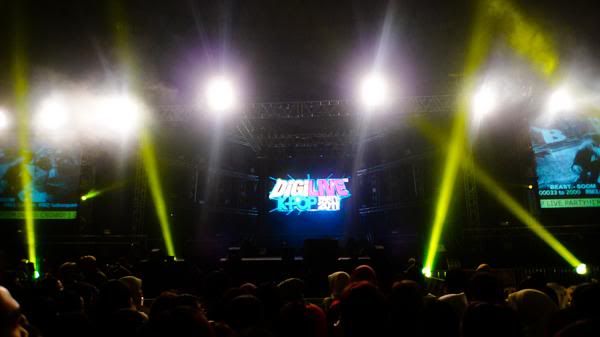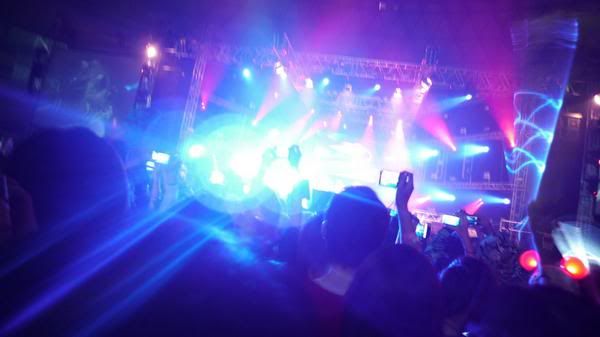 DiGi Live K-Pop Party 2011 is the first concert/showcase i attended featuring Korean artists which includes BEAST, 4 Minute and G.NA / Gina Choi.
Alright, it's not actually a 'concert' but just a showcase where it lasted less than 1 hour combining the acts from 2 groups and 1 artists from Cube Entertainment Korea.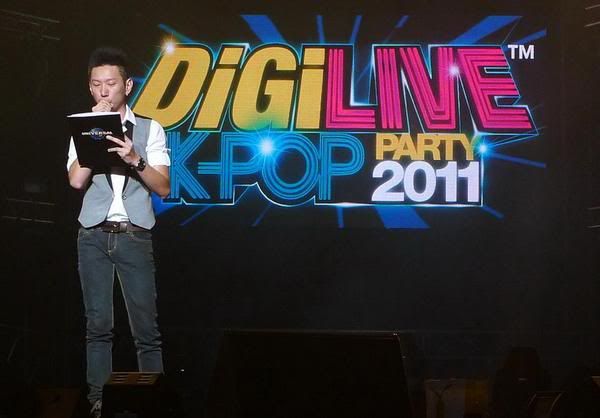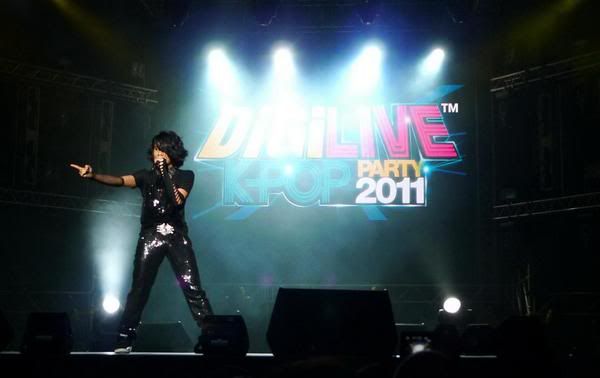 Scheduled to start at 8.00PM, the showcase only started around 8.30PM after the emcee hold the stage for 30 minutes followed an opening act by a local artists.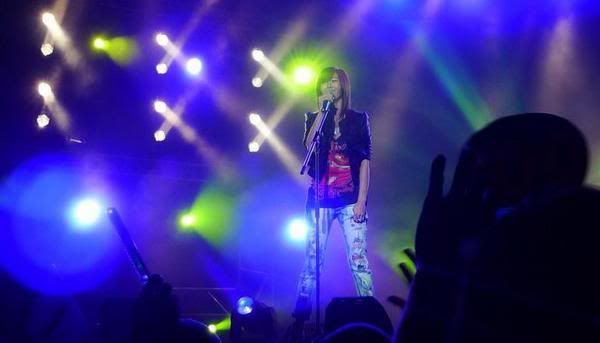 G.NA was the first to come out among the 3 different performers from Cube Entertainment and she's the main reason why i decided to attend this event at the very last minute. Loved her vocals and felt that she was underrated amongst the Korean artists since the first time i was introduced to her many months back.
Too bad her performance was the shortest amongst the 3 but i was happy enough to see her singing live. =D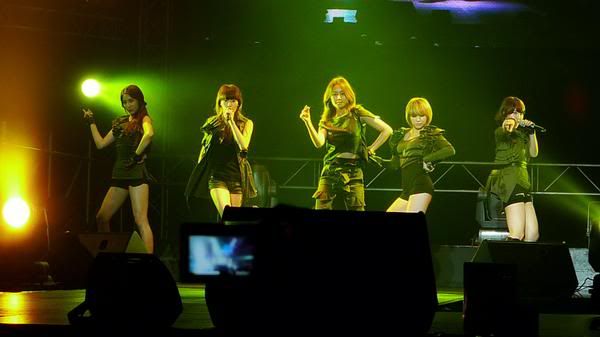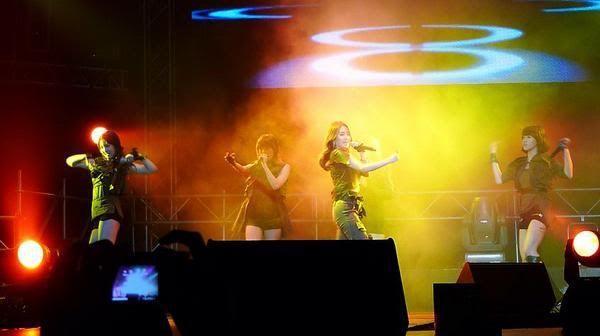 4 Minute performed after that with a series of songs which includes I My Me Mine, Highlight, Hot Issue & etc. Saw their videos on YouTube before and noticed some mentions on them occasionally but didn't really know them that well.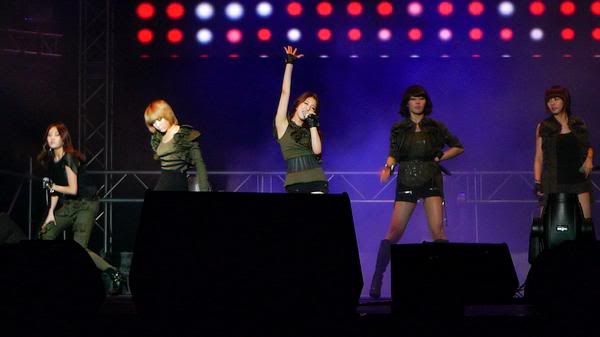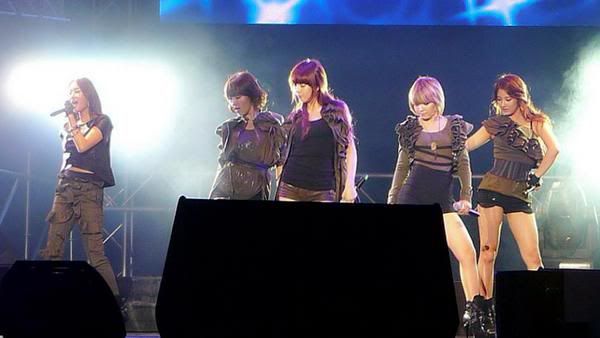 Of course, their performance were good and it was nice watching them from near in front of the stage. I don't know why but sometimes, i think such group should be bigger than Wonder Girls. Just a thought.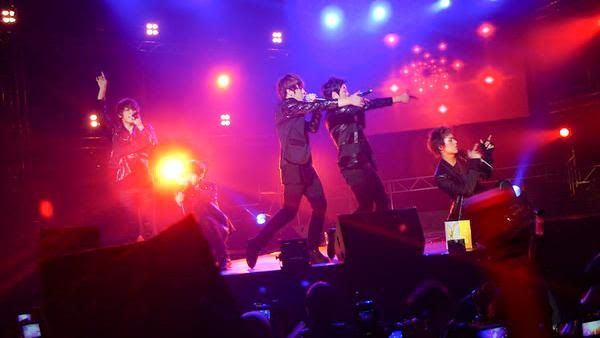 Last but not least. BEAST or B2ST which i don't know what's the difference. Anyways, this specific group gained the loudest cheers and shouts!
Even before they came out, all the fan girls were crazily pulling their lungs out and they got even more hyped up when BEAST came up on stage to perform!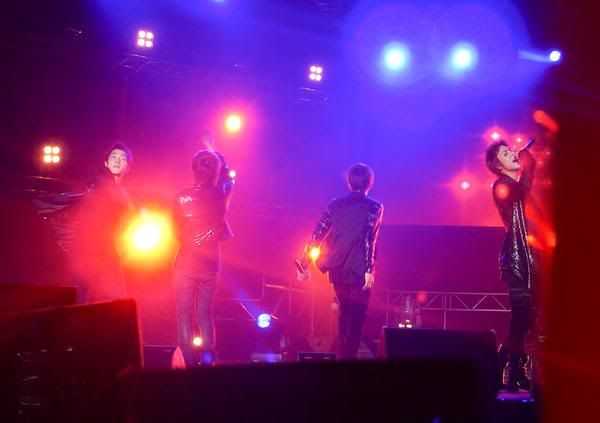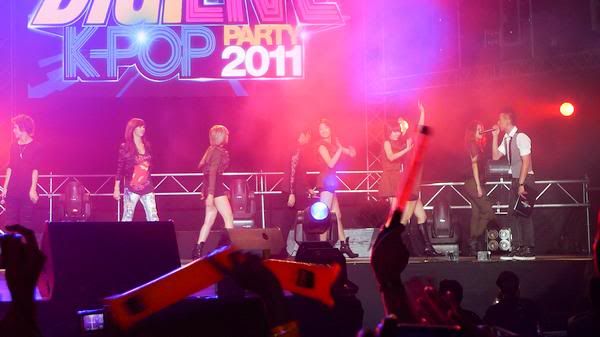 Overall, the showcase is a successful one i think and DiGi & Marctensia have done a good job in bringing them in for the fans. Would love to see more of such acts in the future but please, make it longer okay?
40 – 60 minutes(Excluding the conversations in between + the local opening act) is really too short for 3 different acts on stage. T_T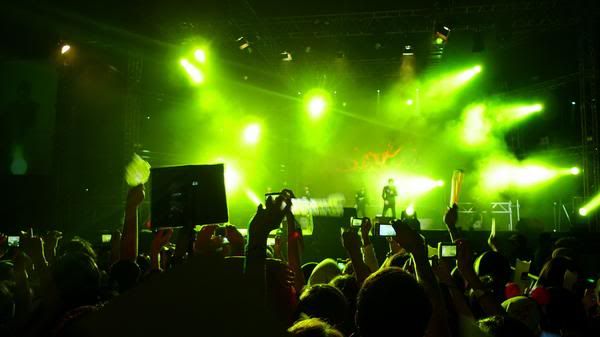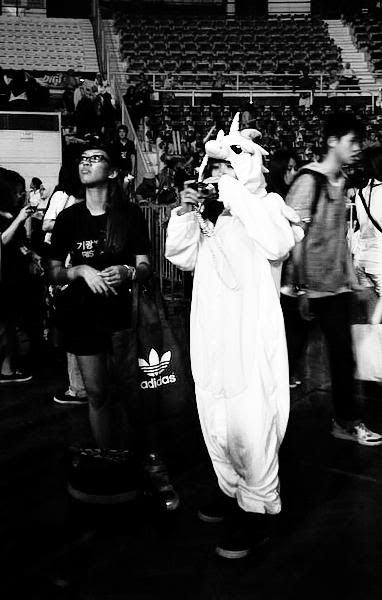 Thomas, JamieLiew, KimWeiWei, Me
Oh and before i forget, BIG THANKS again to Thomas Yap for the ticket!!! Really didn't think that i could go and attend this. =D
Check and Share this : Facebook Album on DiGi Live K-Pop Party 2011
Videos During the Showcase :
G.Na – '꺼져 줄게 잘 살아 / I'll Back Off So You Can Live Better @ DiGi Live K-pop Party 2011
G.Na / Gina Choi – Supa Solo @ DiGi Live K-pop Party 2011
4 Minute – Highlight (27 Secs) @ DiGi Live K-pop Party 2011
4 Minute- I My Me Mine @ DiGi Live K-pop Party 2011
4 Minute- Hot Issue @ DiGi Live K-pop Party 2011
BEAST / B2ST – Shock @ DiGi Live K-pop Party 2011
BEAST / B2ST – 숨 SOOM (Breath) @ DiGi Live K-pop Party 2011
BEAST / B2ST – Beautiful @ DiGi Live K-pop Party 2011
BEAST / B2ST – V.I.U.(Very Important You) @ DiGi Live K-pop Party 2011