Saw a tweet yesterday in the afternoon taking about this guy Alviss Kong who committed suicide because of relationship problems. There wasn't any official news report that time and all i know is just someone on twitter saying that it's true with reliable source.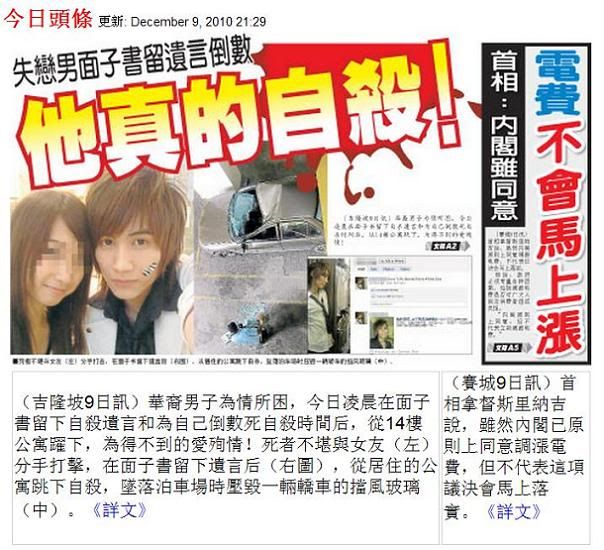 It was until hours ago that i saw this news report on Chinapress, a local Chinese Newspaper reporting about it that the guy passed away 9AM in the morning just yesterday.
At around 11.15PM on Wednesday night, he posted a message on Facebook talking about a 45 minutes countdown.
He also wrote a note on Facebook, probably his last note in his life that is.
Seriously, this is a very bad example to many people out there and it's really very saddening to know about it.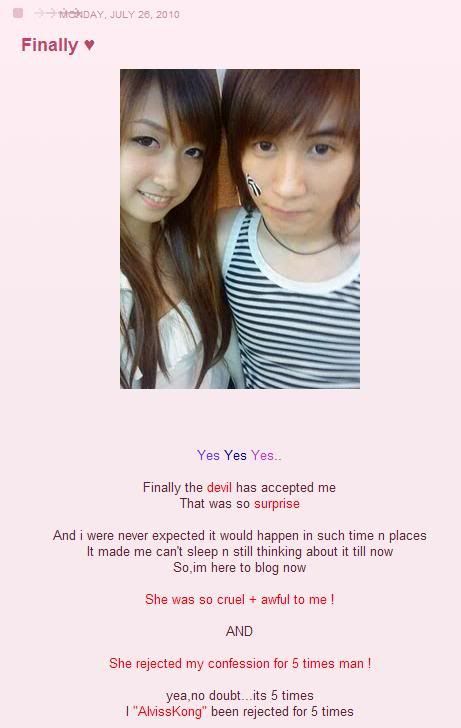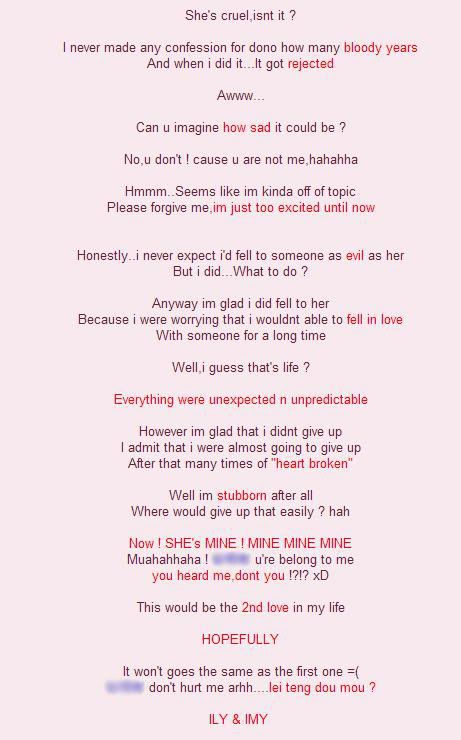 Alviss Kong officially announced/started his relationship with his girlfriend on the 26th of July 2010 and the whole relationship lasted only 4 months where it ended early this month. This is ONLY Alviss's second relationship and he's ONLY 22. Sigh.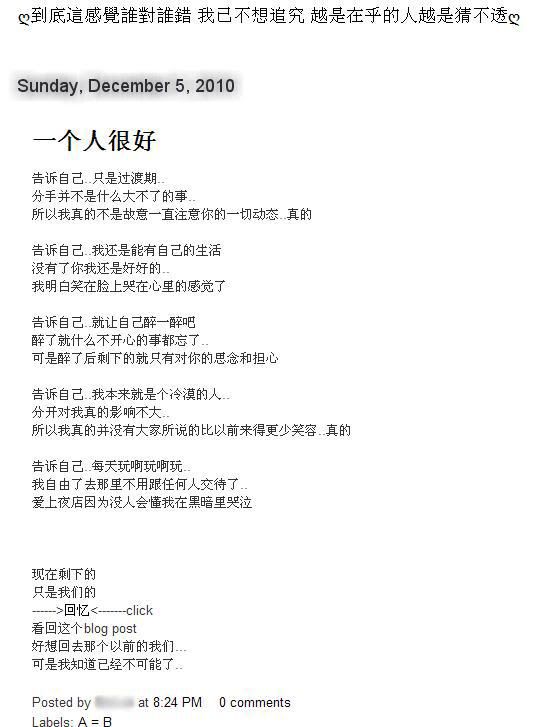 and above is a recent blog post by his girlfriend expressing her feelings after the breakup stating that all is left behind is their memories where it's impossible for them to be together again.
Both the girlfriend's blog and facebook is private at the moment.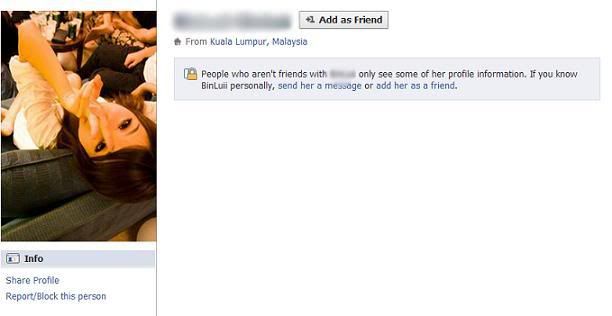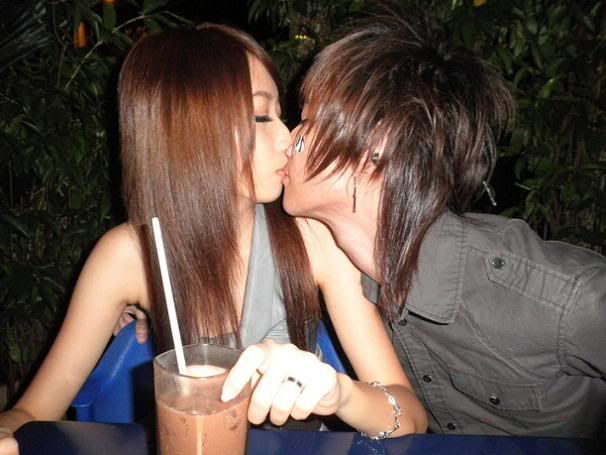 This is the second case in Malaysia where a Facebook message was posted online before the person committed suicide due to relationship problems.
I'm gonna repeat again that this is a really saddening matter and doing so is really a very bad example to a lot of people out there where there might be people of same experiences/thoughts who want to follow after the victim's footsteps.
COMMITTING SUICIDE IS NOT THE SOLUTION DUDE!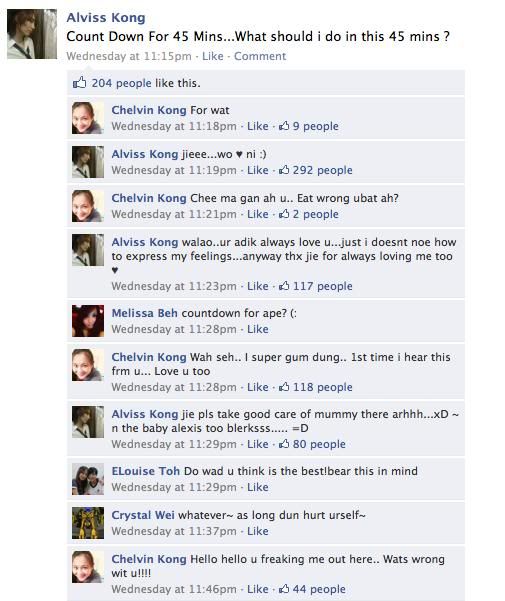 Alviss Kong's last words to his Sister Chelvin Kong
Sigh the girlfriend must be in depression at the moment. How about the family members? 22 years taking care of him ended just because of that 4 months short relationship.
Not.Worth.It.At.All!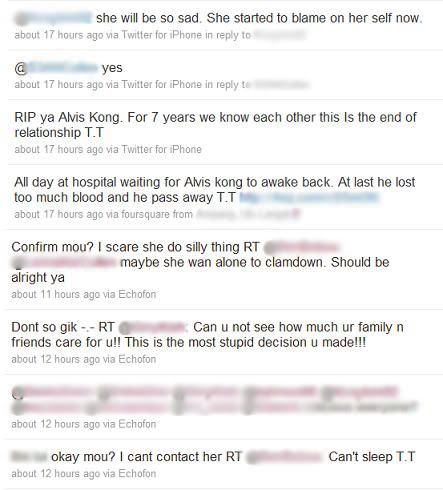 Reading various tweets about him is saddening as well…
Rest.In.Peace.
*To those who knows the link to the GF's Blog or Twitter, i think it's best not to publicly share it as she's probably the saddest person in the world now.
**Alviss Kong's cousin brother posted that later, there'll be a ceremony for Alviss at the Kwong Tong Cemetery 广东义山, Kuala Lumpur which will last the whole day starting from 10AM in the morning.

Related Links :
News Report by The Star Online
News Report by Chinapress Online – 1, 2, 3, 4
News Report by Kwong Wah 光华日报
Alviss Kong Facebook Page
The Facebook Note he wrote
Alviss Kong's blog (Private As Well)