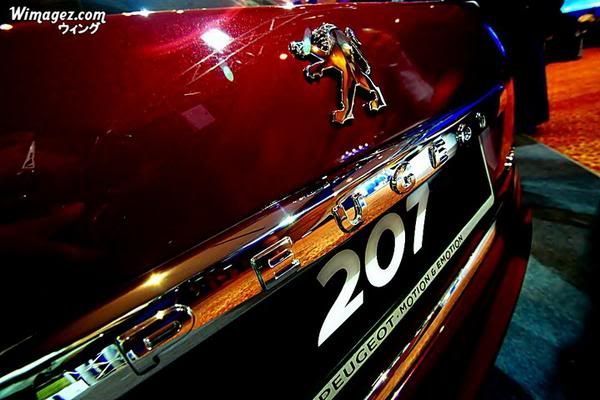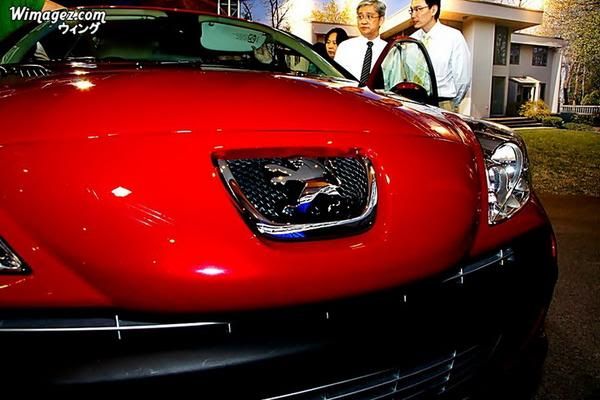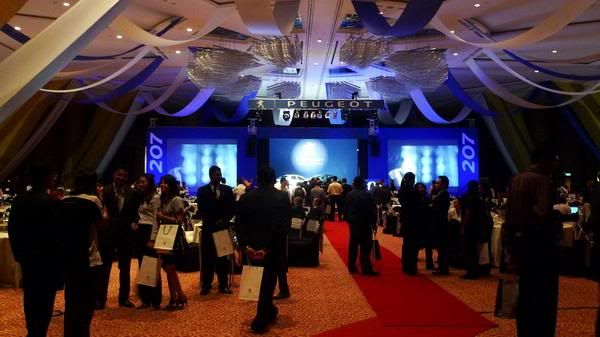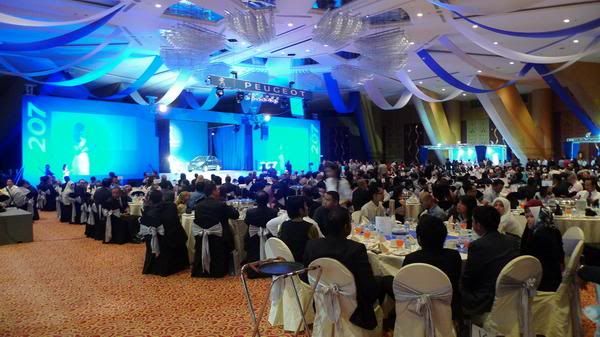 Was at PICC, Putrajaya International Convention Centre 2 days earlier to attend the Official Launch of Peugeot 207. Nuffnang got the invitations and we had 2 tables for ourselves, a bunch of Nuffnangers that is! =)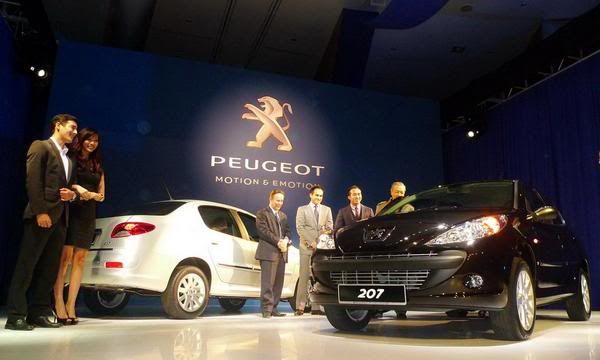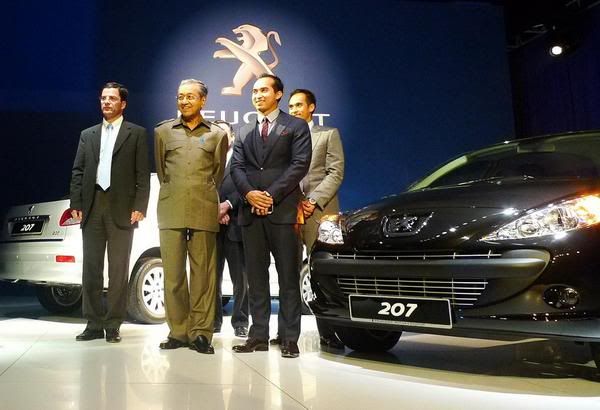 A very grand launch and it was my first time attending such event, an automobile one. There are speeches and introduction on the brand as well as the new model Peugeot 207 but i guess the highlight of the event was the attendance of our very fourth Prime Minister of Malaysia, Tun Dr. Mahathir bin Mohamad.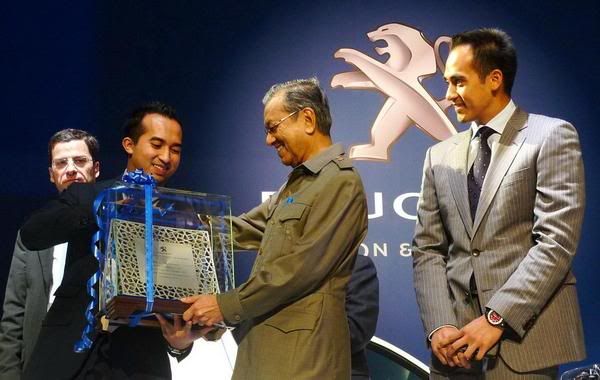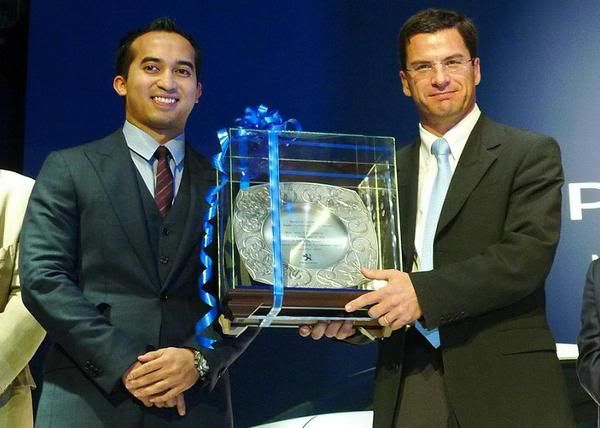 The whole session was pretty short straight to the point with members of the media taking pictures here and there which of course includes pictures of the new model Peugeot 207 displayed around the hall.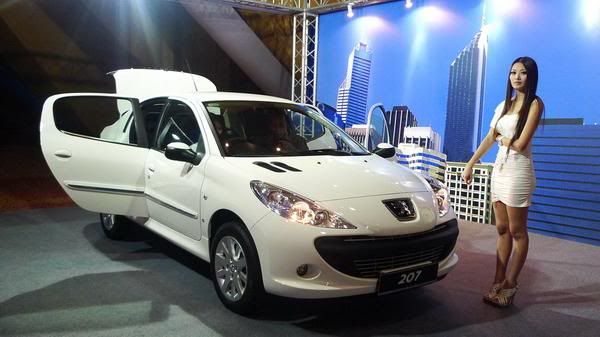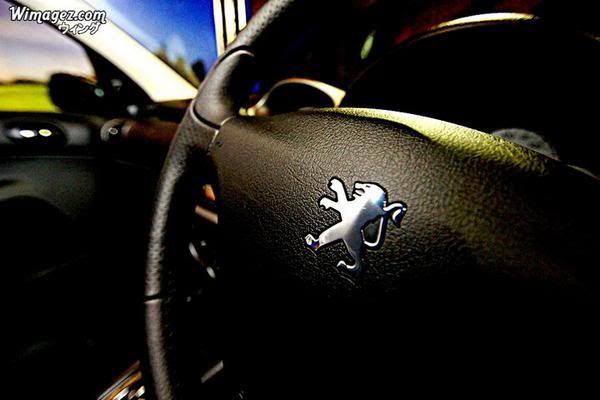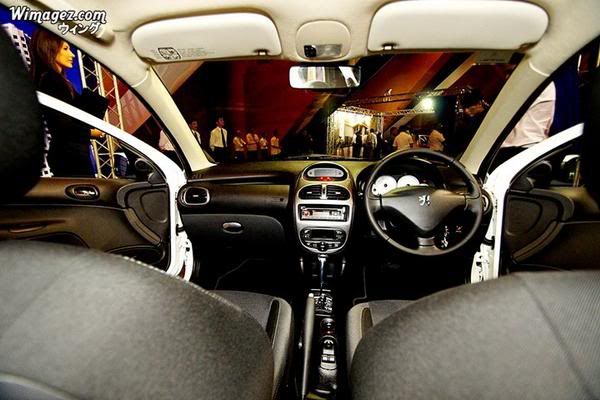 Seriously if you ask me what i know about cars, i would say i'm just a beginner and know nothing much about it.
One fact i can share about myself is i hate driving Auto cars, yes i'm living in Kuala Lumpur where traffic jams happen almost every now and then and i love driving Manual cars.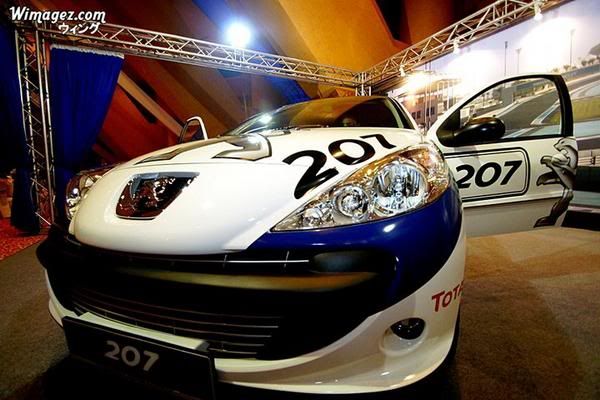 PUTRAJAYA: Nasim Sdn Bhd, the official distributor of Peugeot vehicles in Malaysia, expects to sell 5,000 to 6,000 units of the newly launched 207 sedan model, which is the first Peugeot to be produced in Malaysia that will be exported to other right-hand drive markets in Asean as well as Sri Lanka.

Chief executive officer and Naza Group joint group executive chairman SM Nasarudin SM Nasimuddin said Nasim was targeting to sell 20% of the total target units overseas.

"We will begin exporting the 207 immediately and the car would be featured at the 2011 Bangkok International Motor Show," he told reporters yesterday after the launching ceremony officiated by former prime minister Tun Dr Mahathir Mohamad.

Nasarudin said the 207 was "an irresistible car" and the beginning of a new strategy for Peugeot in Malaysia and the rest of the region.

He said the car had 40% local content and in the future, more research and development would be done with Peugeot to increase the local content.

Earlier this year, Automobiles Peugeot appointed Nasim its partner to make Malaysia its manufacturing hub for the region. The 207 is the first car to be launched under this agreement.

As a B-segment car, the 207 was heading into an extremely competitive market currently dominated by Japanese makes, said Nasarudin. "However, we believe there is a current shift in the market towards European brands, especially in the aforementioned segment," he said.

Aimed at urban consumers and young families, the 207 is equipped with a 1.6L engine and priced on the road with insurance from RM72,888.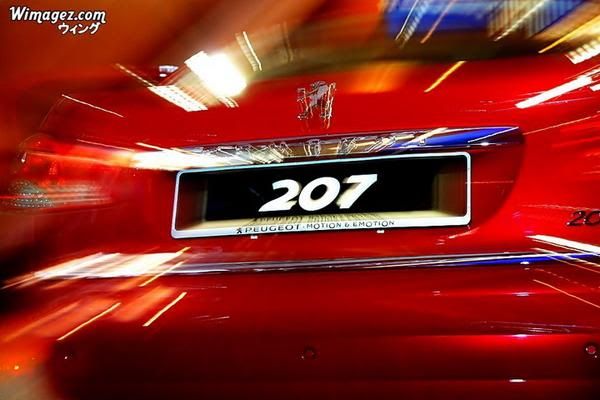 For more information on the specifications & etc, do logon to www.peugeot.com.my!!
Facebook Album on Peugeot 207 Launch by Wingz
*Credits to Wingz for the pictures of the car in this post.
7 Flares
Tweet
Email to a friend
7 Flares
×