Didn't expect that by just checking out the HTC HD7 Launch at KLCC by Maxis will end up with my friend buying one unit back home!!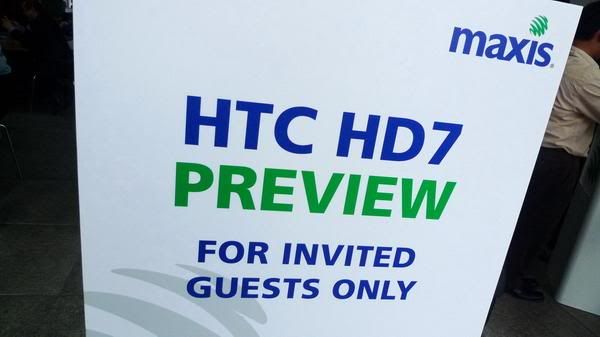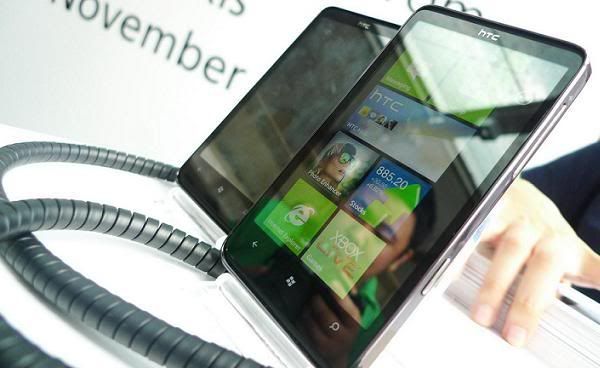 It was my friend who was more interested in this phone compared to me and since we were free, we decided to go to this event earlier today in the afternoon.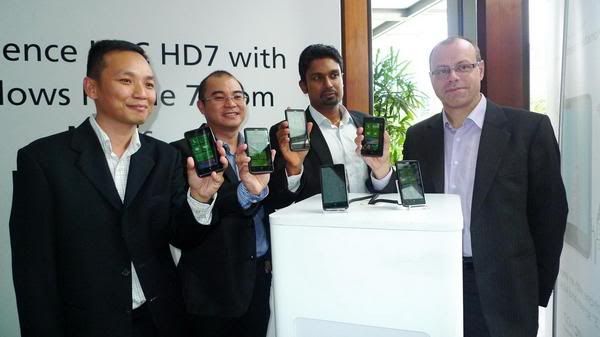 The launch was pretty short and simple with a fast demo of the HTC HD7 phone that comes with Window Phone 7. The features of this phone is pretty attractive and after trying it out, i would say i love the large 4 : 3″ touch screen!!
Click here to go to the official site of HTC to see more features of the phone!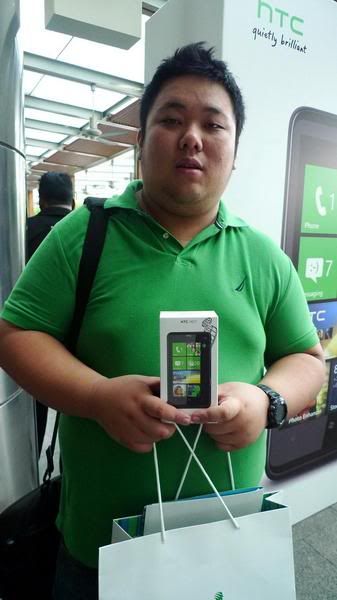 So yeah, Congrats to Mao my big boss who got himself a new phone after being a SUPER LOYAL user of Nokia N95! =D
Pricing for Maxis HTC HD7 (with Windows Phone 7)
Without Contract – RM2399
12 Month Contract – RM1699
24 Months Contract – RM1399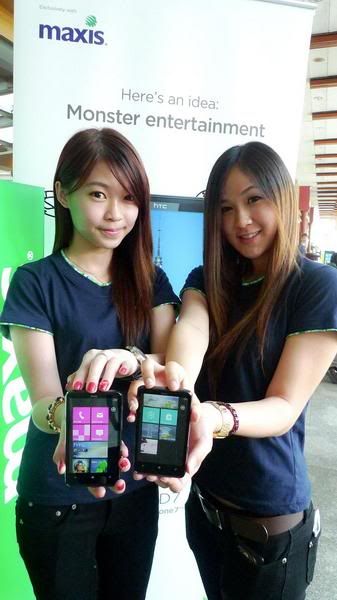 Sharon & Emily
Maybe i should go bug my friend more often to play with his new phone hehehe.