Alright so this is the amazing TSI and DSG Experience i went through approximately 2 weeks ago with 3 different models of Volkswagen vehicles including the VW Polo, VW Golf & VW Scirocco!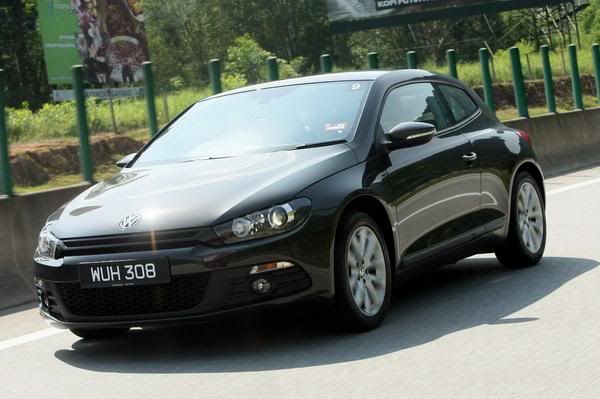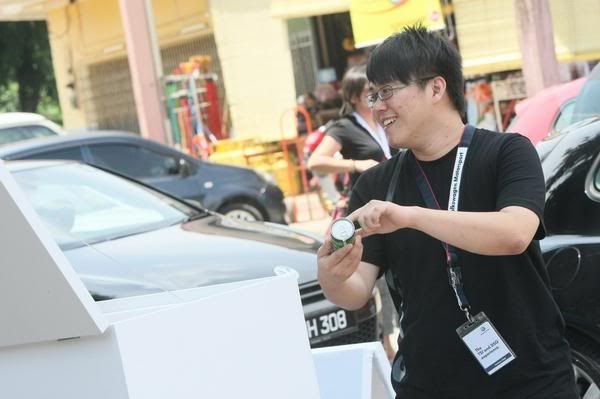 It was an exciting drive from Kuala Lumpur – Kuantan – Terengganu and before i say anything on the whole experience, a BIG thanks to Volkswagen and Nuffnang for including me in this media drive. =)
So what is TSI and DSG?
TSI engines combines direct petrol injection with a turbocharger or charge compression with a turbo and a supercharger resulting in impressive performances figures and torque. Fuel efficient while achieving high torque at low revs.
In short, this feature/technology enables you to drive and accelerate reaching high speed in a shorter time. It is also environmentally friendly where CO2 emissions are also significantly reduced.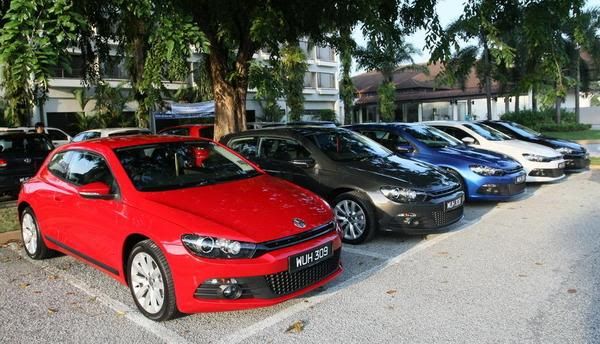 The DSG – Direct-Shift Gearbox  is an electronically controlled dual clutch multiple-shaft manual gearbox, in a transaxle design – without a conventional clutch pedal, and with full automatic, or semi-manual control.
It actually means two separate manual gearboxes (and clutches), contained within one housing working as one unit. DSG could help achieve faster shift times resulting in better torque ultimately to boost your driving pleasure.
So here it is. The TSI and DSG experience!! To test out the key features in the 3 new Volkswagen models on the road which includes the TSI engine and 7-speed direct shift gearbox DSG.
15th October – 16th October 2010
8.00am – 9.00am Arrival and registration at The Saujana, Subang with breakfast provided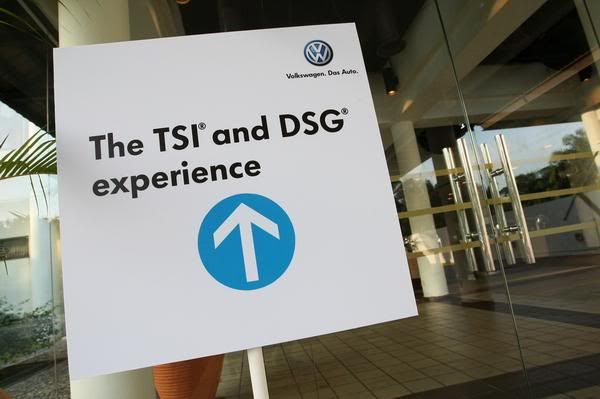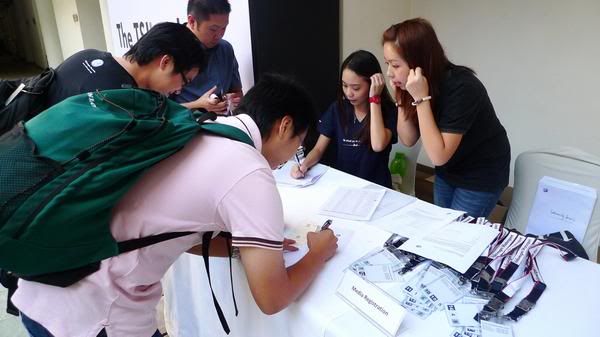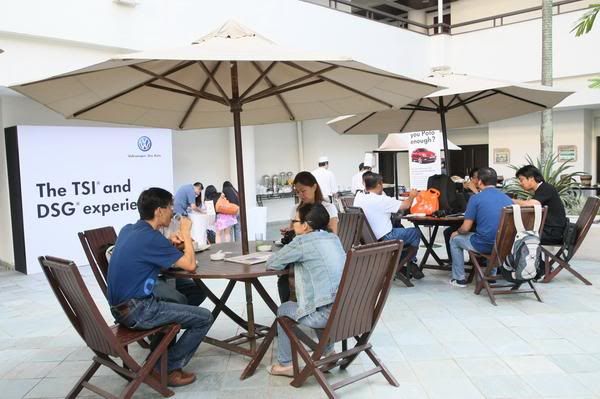 I reached pretty early that day itself at The Saujana and got myself registered and proceeded to get my empty tummy full with the breakfast being served.
9.00am – 9.30am Event and Drive Briefing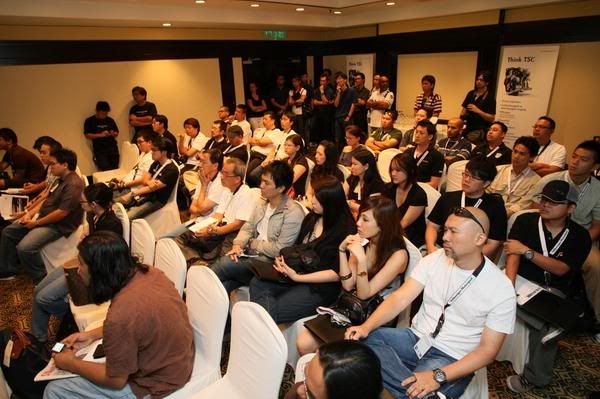 A short briefing explaining the 3 Volkswagen models, the features as well as the route that we are suppose to take. The route was planned by the experienced organizers in the industry, YS Khong and Ivan Khong. It was a quick one followed by a full group picture session.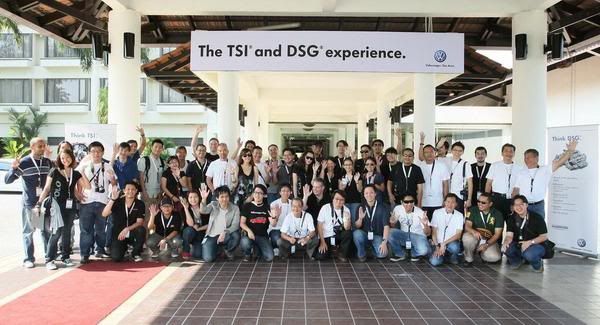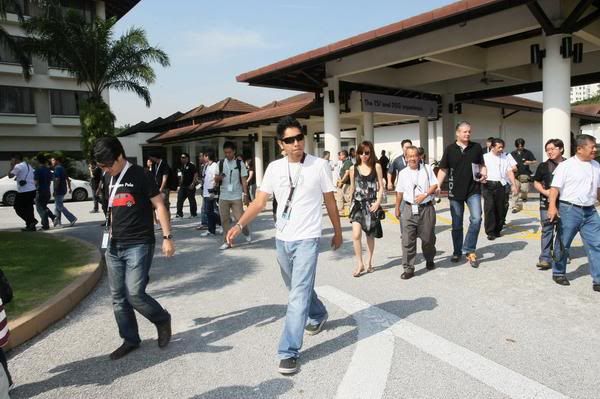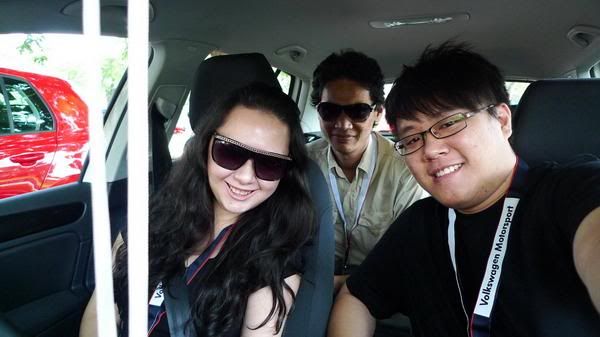 Meet my "team mates" throughout that day, Claudia from Harper's Bazaar and Shah from Berita Harian!!
9.30 am – 1.00pm Flag off from the Saujana, Subang and head to Kuantan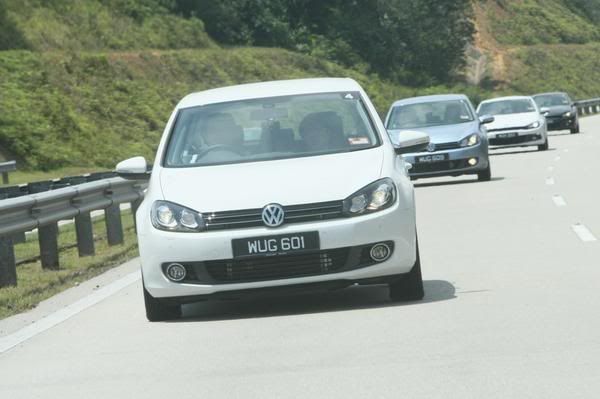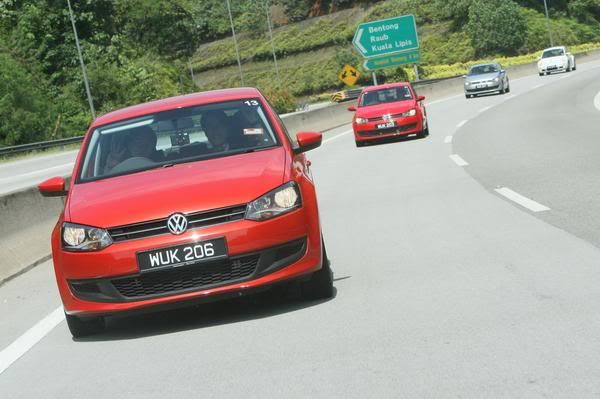 The first car we drove is the Volkswagen Golf. Nope not GTI but hey i was impressed with how good it is!! The award winning model VW Golf is a very quiet car which is fuel efficient.
Totally loved it and when Shah was driving through the trunk roads, i really got excited as he's an experienced driver who've attend quite a number of media drives before, he drove the Golf and pushed it till a certain level.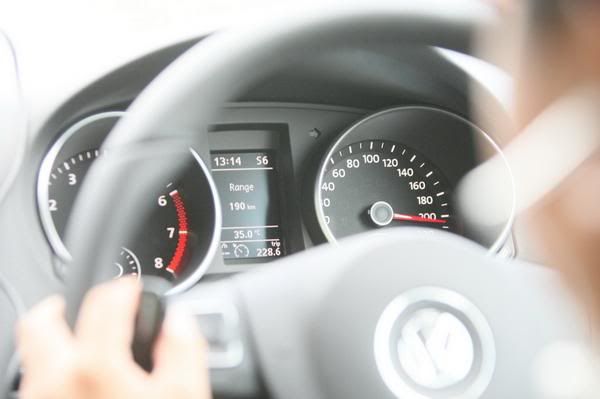 A level that i will not dare to reach on trunk roads with turnings here and there. The Golf was so stable and quiet that when i was driving it on the highway, i didn't realize i went pass 200km/h.
*Sorry lah i do not have the chance to drive a car that can go beyond 200 before.. lolx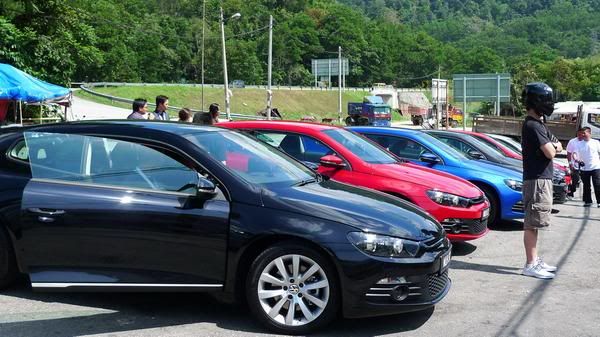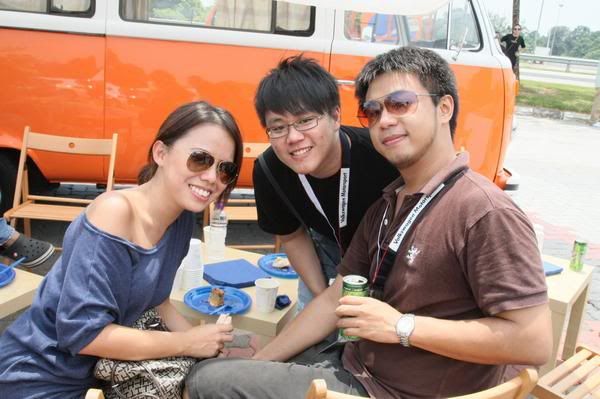 It was nice meeting Joshua Lee again!!
Anyways, if you don't know, during the whole media drive, we stop at various stations to have a short break & refreshments as well as changing drivers. When all 3 drivers have drove a specific model, we exchanged car models at the next station and continue our journey.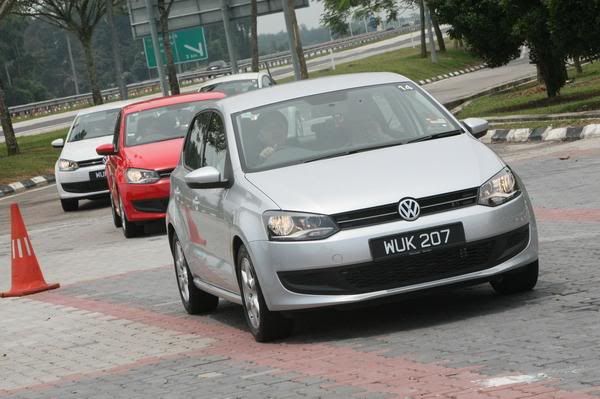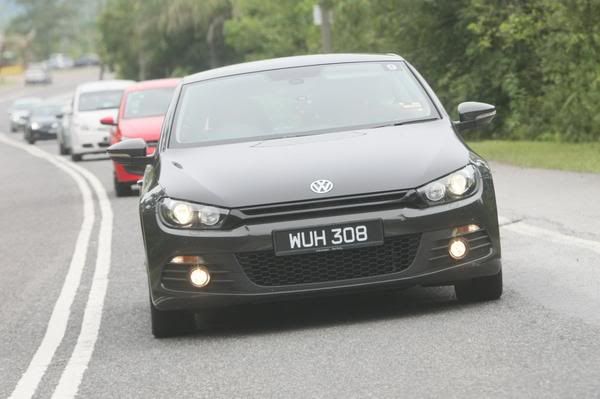 So yea, back to the drive. The second car we tested/drove is the Volkswagen Scirocco. I like this the most compared to the other two where this model has the strongest torque amongst the 3 mentioned Volkswagen models which of course delivers higher performance reaching top speed within a shorter time compared with the other 2 models.
The whole journey with the VW Scirocco was awesome with fast acceleration and i had quite an experience thanks to the 7-speed direct shift gearbox technology - DSG .
Two words, Super Fast or Syiok Sangat!
1.00pm – 2.00pm Lunch at Hyatt, Kuantan beside Teluk Cempedak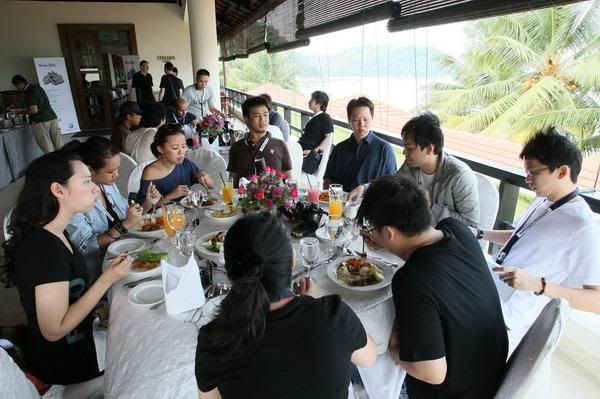 The lunch at Hyatt at Kuantan just beside the beach of Teluk Cempedak was great!! Reminds me of the girlfriend though as she's from Kuantan. =)
Anyways, after the lunch, we continue on our drive trip with the last car which is the Volkswagen Polo!
2.00pm – 4.30pm Drive trip continues from Hyatt, Kuantan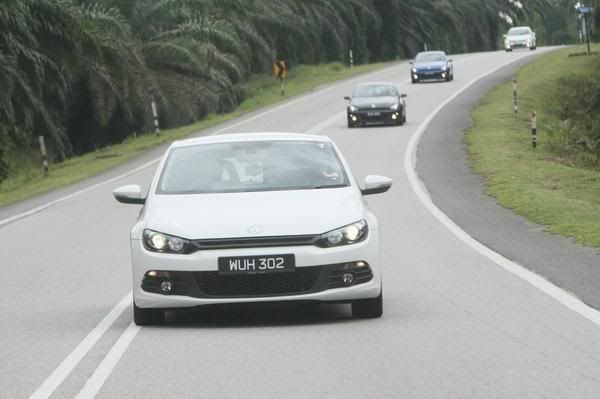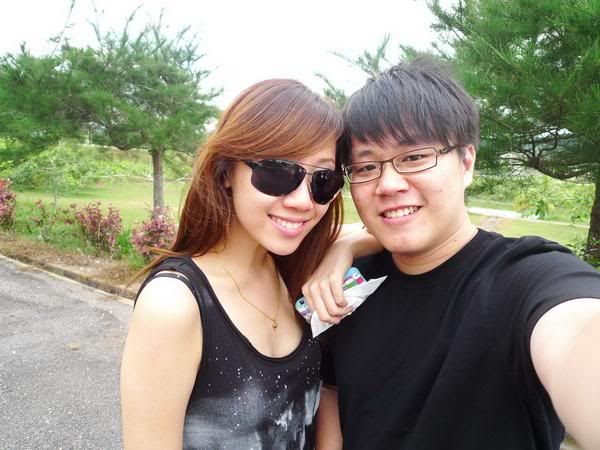 Cindy and me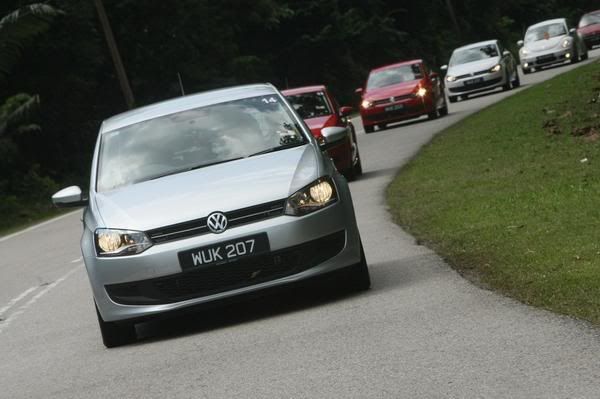 Compared to the VW Golf and VW Scirocco, the Volkswagen Polo is an award winning car getting the title of World Car of the Year as Car of Year 2010 for design, performance and technology.
Being the most economical and environmentally friendly amongst the 3 models, the VW Polo still comes with both TSI and DSG but of course performance wise in terms of stability, acceleration & etc, the VW Golf and VW Scirocco is better.
4.30pm – 5.00pm Expected arrival time at Tg. Jara Resort, Terengganu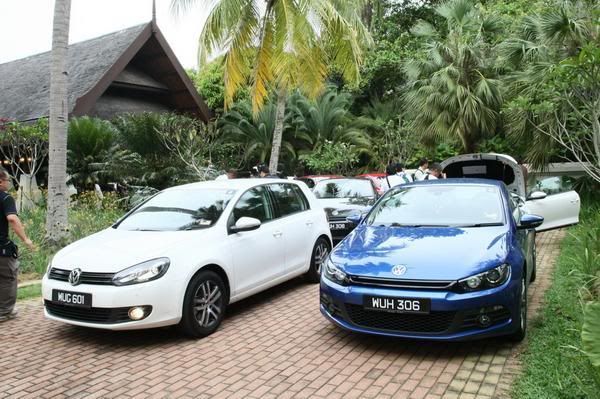 The whole drive experience lasted from like 9.30am to 5.30pm where we reached the destination at Tg. Jara Resort in Terengganu safe and sound.
5.00pm – 7.30pm Check-in and 'Free and Easy'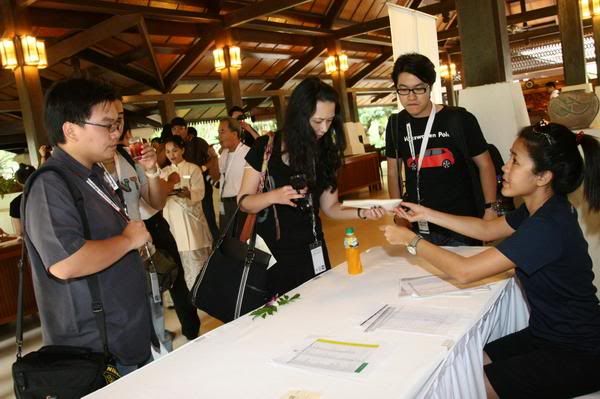 We checked in shortly and went to our rooms immediately. The whole resort is a beautiful place, go Google about it and you'll find out about this paradise in Terengganu!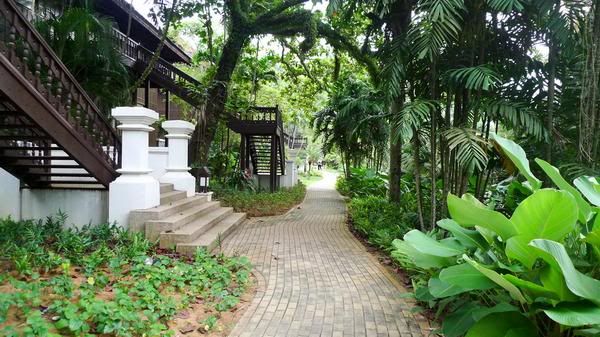 Just look at this room alone and it's only like 40% of the room being shown in the picture above. The bathroom alone is bigger than my own room back at home!!
The best thing of all was the generosity of Volkswagen Malaysia that this whole room belongs to me alone for the night! Awesomeness!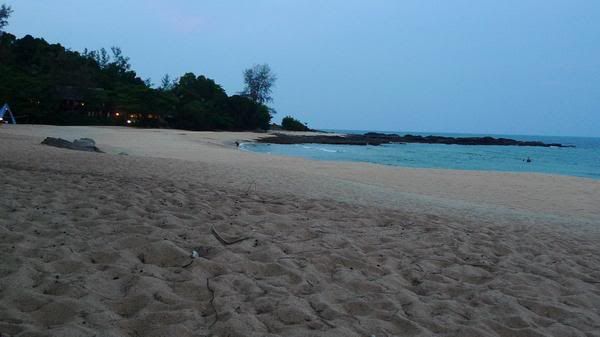 A bath and a short rest followed by a walk on the beach with Cindy talking aboutstuffsthatyoushouldntknow before we headed to the dinner happening at another side of the beach. =D
7.30pm – 7.45pm Welcome address by Mr Andreas Prinz, Managing Director, VGM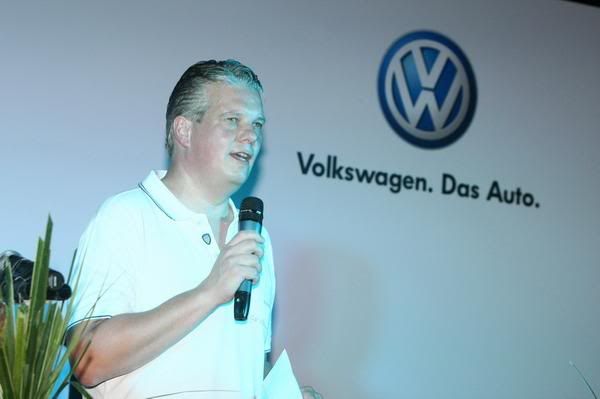 7.45pm – 10.00pm Dinner & Fellowship with entertainment by Liyana Fizi and her band (On the Beach)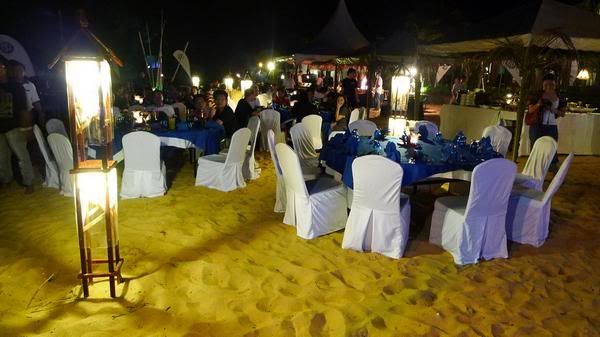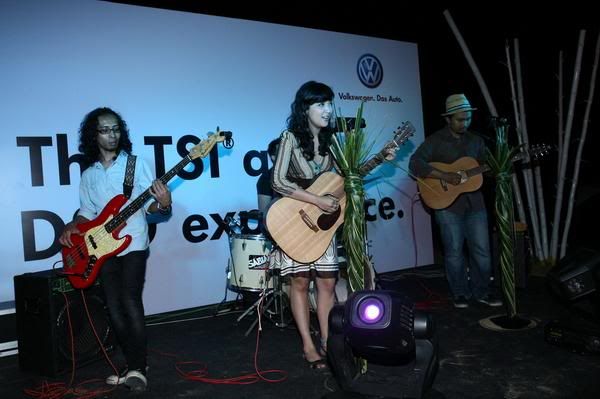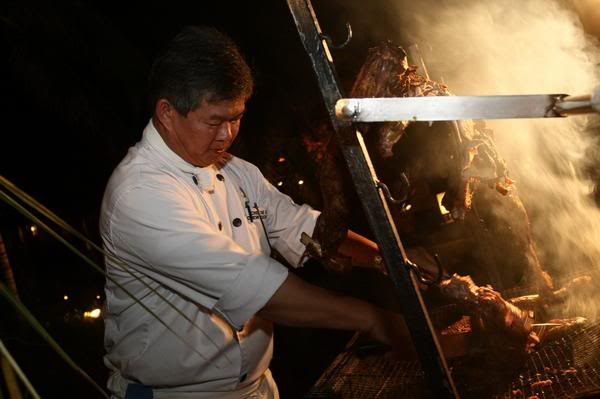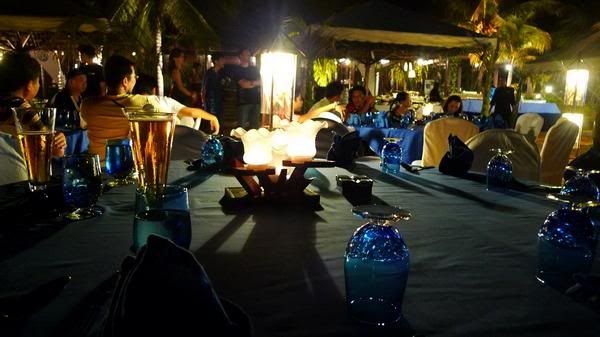 Long story short, it was an awesome night with good food and all of us gets to socialize around with each other on the beach. I myself had quite a lot of food *burp* and "drinks" as well Haha. It was all good but me being me as i normally would become Mr Anti Social in such occasions/events, i just spent most of my night listening more than talking. =)
I spent the whole morning being a pig the next day sleeping in my room and it was around 11am only i started packing and getting ready to check out. An awesome place to have holidays.
Had our lunch before getting on a shuttle bus to Kuala Terengganu Airport.
12.00pm – 12.30pm Check out Tg. Jara Resort after lunch.
2.00pm 3.00pm Shuttle to Kuala Terengganu Airport + Check in at KT Airport
4.15pm – 5.15pm Chartered flight to Subang Airport.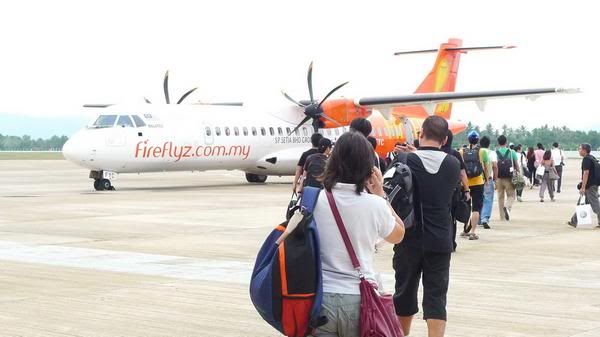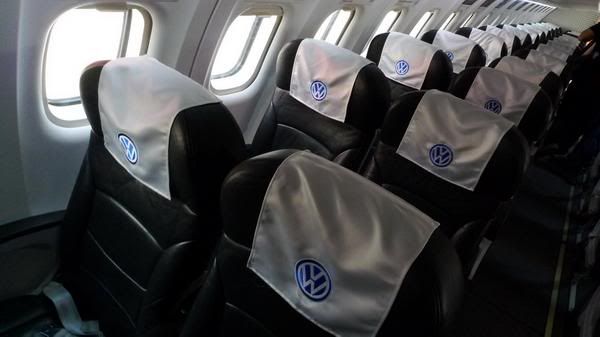 There was a Chartered Flight arranged by Volkswagen Malaysia for us to head back to Subang Airport from Kuala Terengganu Airport.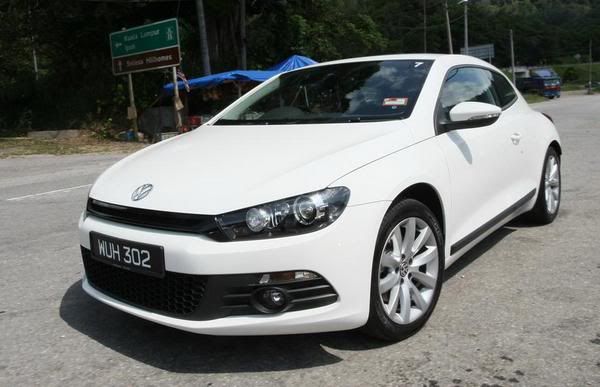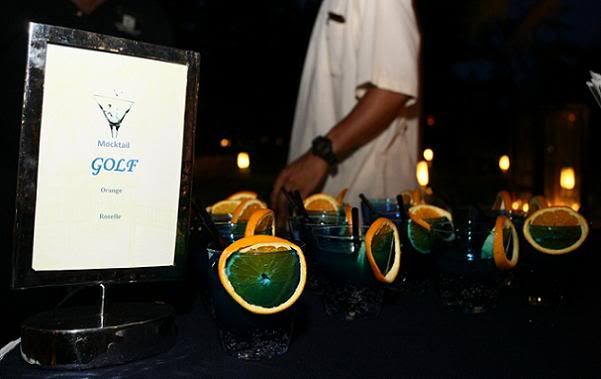 My favorite model amongst all 3 would surely be the VW Scirocco but hey if i have the money, i don't mind getting a VW Golf as well Hehehe.
Anyways, i am really thankful to Volkswagen giving me the chance to experience the TSI and DSG technology driving the VWPolo, VWGolf and VWScirocco. Definitely a well organized drive/trip which is quite a valuable experience for me and of course, i would love to attend more of such trips/drives next time!
Big thanks to Nuffnang for inviting me to this as well. Really appreciate it!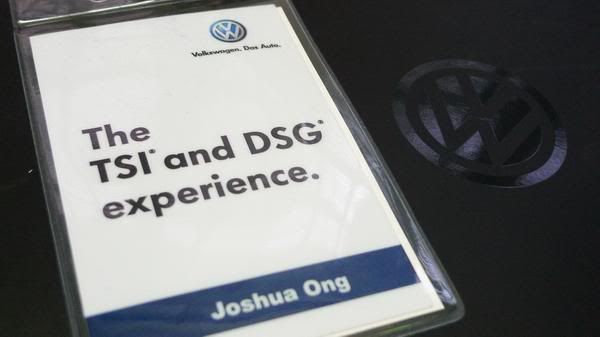 Oh and yeah, apart from me there are 4 other blogger who was invited as well which includes Robb, Cindy, Suanie and TianChad.
*psst, you might want to check out their blogs and see what they have to say about the VW Polo, VW Golf & VW Scirocco!
**most pictures taken by official photographer, credits to Eddie
Extra Information :
The Volkswagen Polo 1.2I TSI 105PS is priced at RM108,888
The Volkswagen Golf 1.4I is priced from RM148,888
The Volkswagen Scirocco 1.4I TSI 160PS is priced at RM188,888
Full Album on Facebook – Volkswagen Drive – The TSI and DSG Experience
11 Flares
Tweet
Email to a friend
11 Flares
×