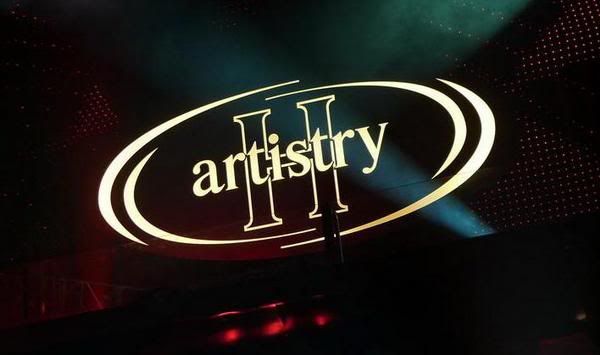 Just came back from Hennessy Artistry at Malaysia International Exhibition & Convention Centre (MIECC) and it was pure awesomeness. Love Da Mouth 大嘴巴 and their performance!!!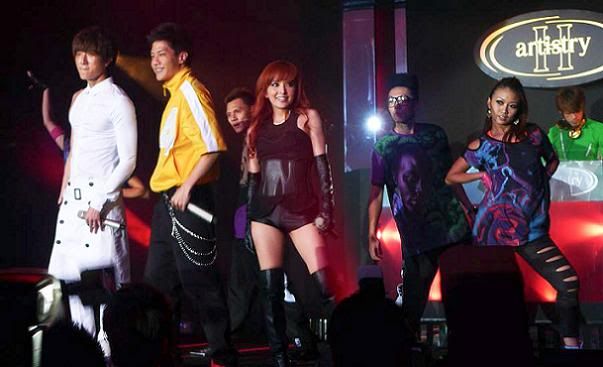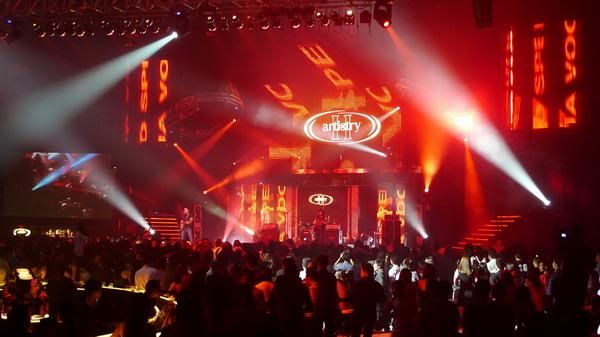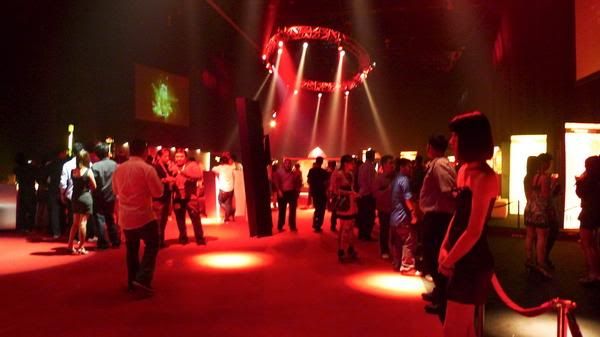 Reached the place at around 10PM thanks to Ren for the ride there. Though i kinda miss Hennessy Artistry being held back at Bukit Kiara, i thought that this time round, everything was more organised. Quite a quick process in registration and it's not TOO crowded with people & the private areas were great with much space.
Free flow of Hennessy glasses were served pass 12AM and that rocks!!
I was at zone O most of the time where there're 4 private zones – V, S, O & P along with the main normal zone in the middle.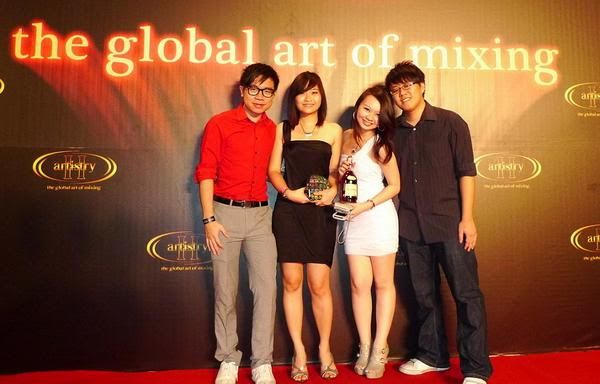 Ren, Jestina, Amanda, Me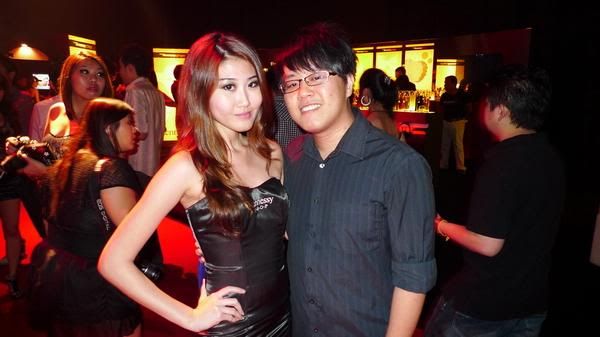 Kate & Me
Had this courage all of a sudden to know one of the Hennessy girls working there and guess what, i got her number as well!! Bumped into Kate which i haven meet in ages and she was there since 5PM+ working all the way till the end of the party. Nice catching up!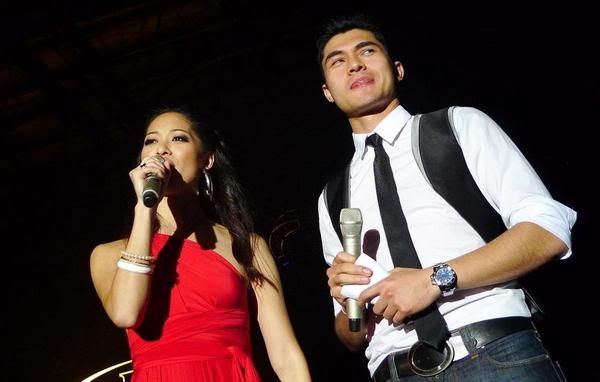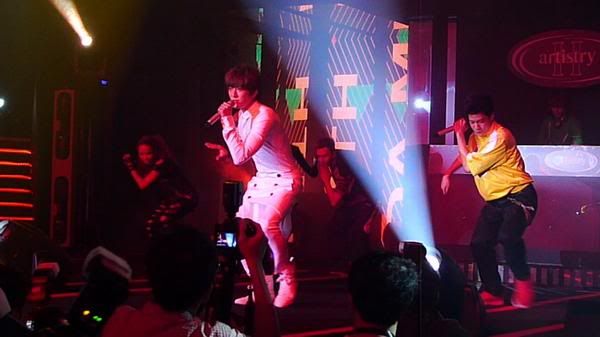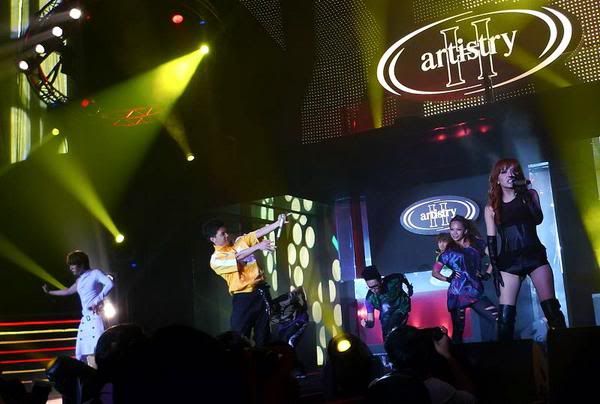 Well, Da Mouth 大嘴巴 was the only reason i wanted to attend this specific Hennessy Artistry event of the year in Malaysia as i've missed them in several occasion when they were here in KL. The last time i watched them performing live was last year in this concert MY MUSIC 环球新声Live爆演唱会 and it was awesome!
Of course, this time round, it's even better where they performed a couple of songs including Rock It, 国王皇后, 喇舌, Da Now一場, 没礼貌 as well as a mashed up of a few remixes.
It was obvious that the guys there were drooling over Aisa 爱纱 and the girls were drooling over Harry 怀秋. There were loads of cameras last night so i think by tonight you will be able to find more pictures of either one of them!!
The night Rawks Absolutely thanks to Da Mouth 大嘴巴!! =D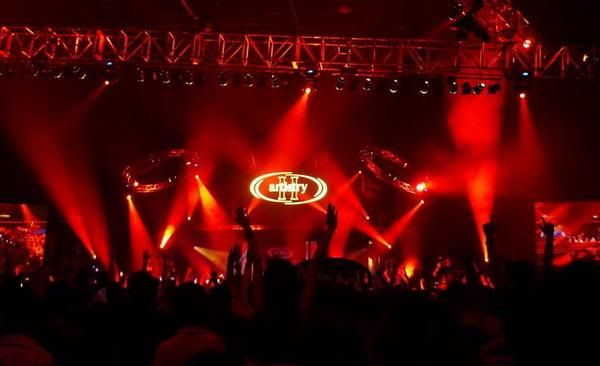 Sorry if you're looking for performances pictures/videos on the other artists but i didn't really pay attention on them. =X
Well anyways, it was nice catching up with quite a few people last night and though it was pretty short for each and every one of them, i'm glad i made the few conversations.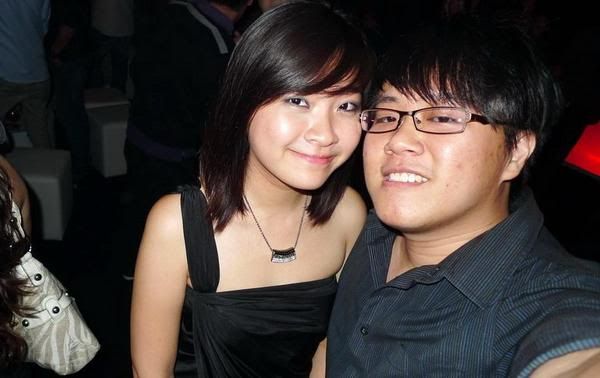 Jestina

Jacqkie, YuenYee, Pinky, Fresh, Jestina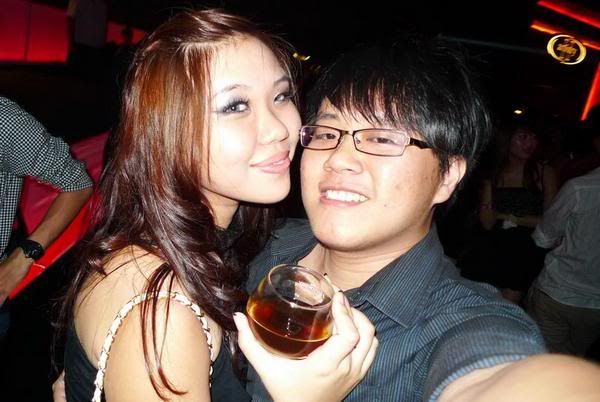 Michelle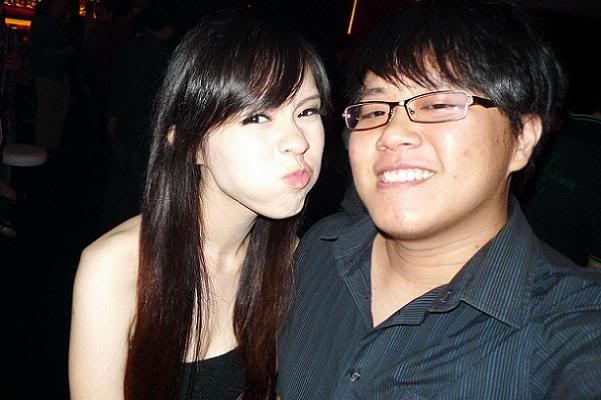 JunJunRiko

Chammaine Tan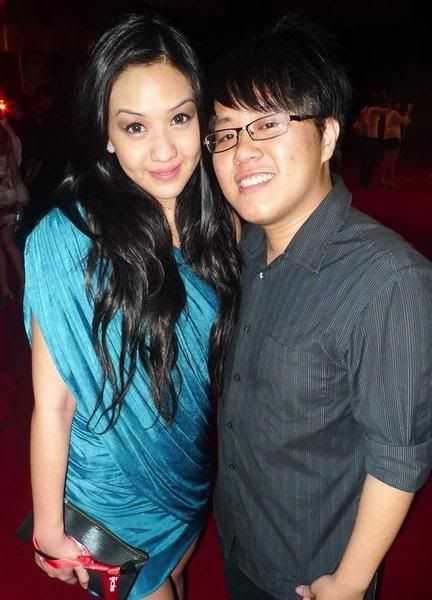 Helen
To prove that i got take pictures with guys as well, here it is!!!
*just in case you start wondering lol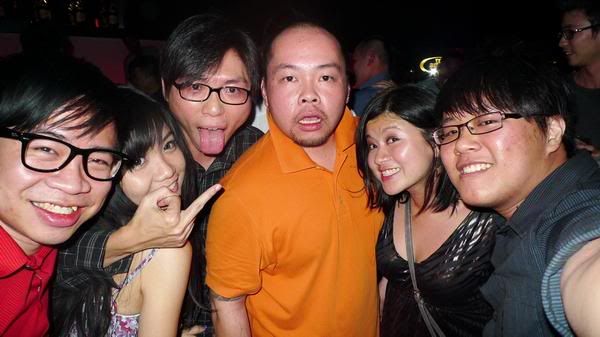 So yea it was an awesome night!!!
I have no idea who got nice pictures of Aisa 愛紗 last night but JoshuaWong just tweeted this picture of Aisa 愛紗 earlier just now so i think he'll share it on his blog soon lol!!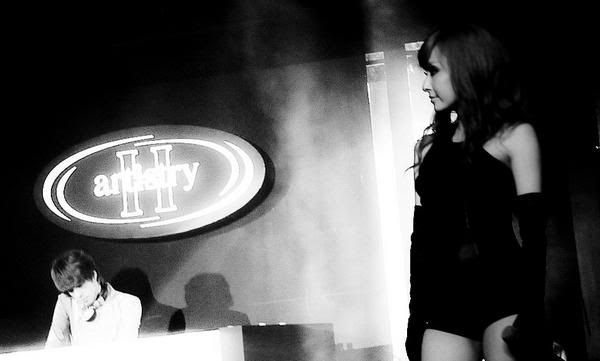 Didn't manage to get nice shots of her as my camera is not good enough to catch her running here and there, jumping and dancing Lol!
However, I did took videos of Da Mouth 大嘴巴 performing!!!! =D
Da Mouth 大嘴巴 – Rock It
Da Mouth 大嘴巴 – 喇舌
Da Mouth 大嘴巴 – Da Now一場
Da Mouth 大嘴巴 – 没礼貌
Da Mouth 大嘴巴 at Hennessy Artistry
Please do ignore the audio with extremely heavy bass then. Focus on the video alone Haha. =X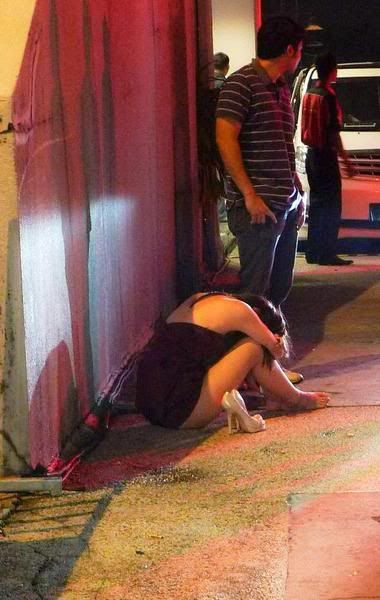 #methinksthatthisisthebestpictureihavetooklastnightifyouknowthegirlpleasedonttellherthanks!
I had fun and i hope all of you who was there had fun as well. Da Mouth 大嘴巴 ROCKS!!!
Cheers! =D
Updated at 3PM 24 October 2010 Will update more soon at this blog post!!
Facebook Album on Hennessy Artistry 軒尼诗炫音之乐 Live in Malaysia