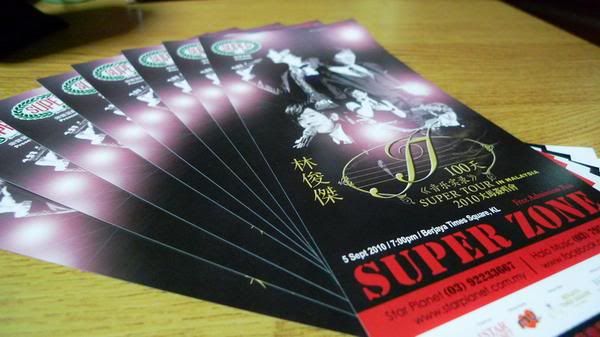 Date : 5 September 2010
Event : JJ Lin 林俊杰100天 音乐实录 SUPER TOUR 2010 Fans Meet & Greet Session 歌迷见面会/ Showcase 签唱会
Venue : Berjaya Times Square Hotel / Berjaya Times Square, Kuala Lumpur Malaysia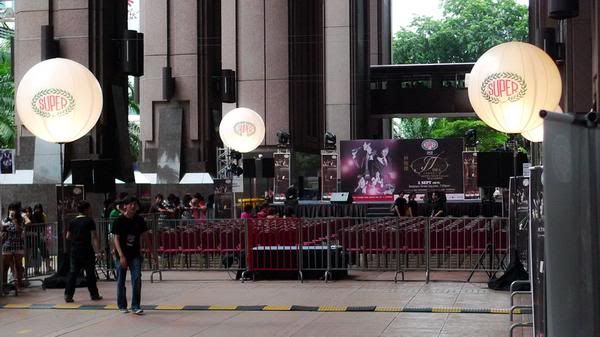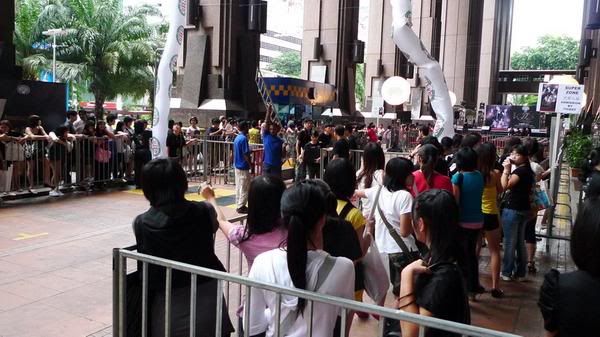 Was at Berjaya Times Square yesterday to welcome JJ Lin 林俊杰 to Kuala Lumpur since the last time he visited KL. 107 days to be exact. xD
Reached the place as early as 5.30PM where there were quite a big crowd out of Times Square entrance already, either lining up in queue to enter the Super Zone or waiting to buy the 100天 音乐实录 DVD.
No i'm not that hardcore to be there that early since the showcase will only start at 7PM. =X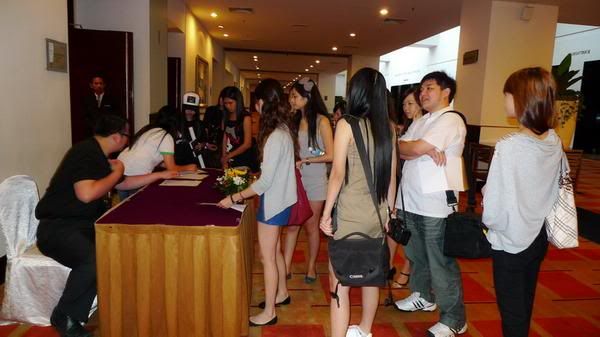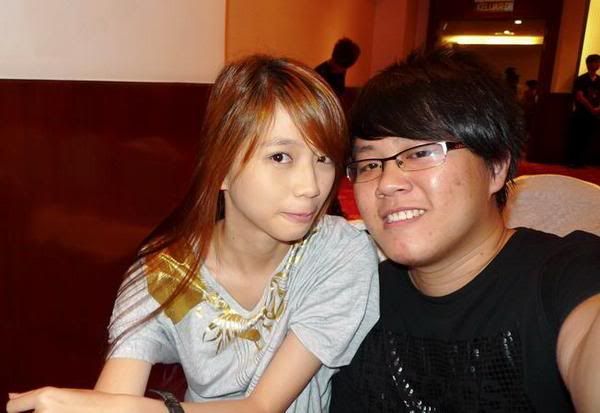 Went to Berjaya Times Square Hotel instead for the Fans Meet and Greet session that was scheduled just before the showcase. Awesome? Pretty much! Asked Jessy along a few days earlier when i get to know i can attend this special session and she was like "YES CAN!!!" immediately Lol.
Ivy, Jessy, Wei Zhi, Me, Saimatkong, ididntgethernamehuhuhu, Tziaaa, JamieLiew, Vivien, NatalieChai
Apart from Jessy, there were other bloggers there as well for the Fans Meet and Greet Session. =D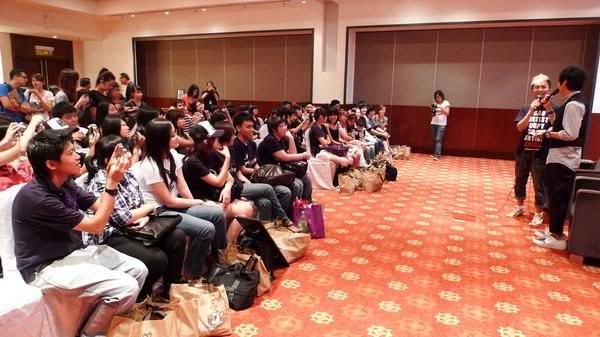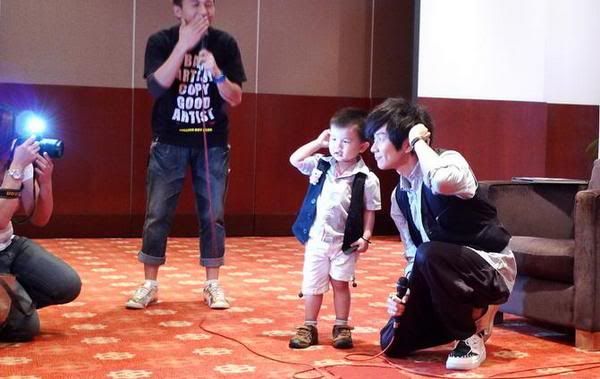 The session started a bit late but it was quite an interesting session. There was this kid who dressed exactly the same as JJ Lin 林俊杰 and he was so cute when they both pose together for a random photo session at the start of the session.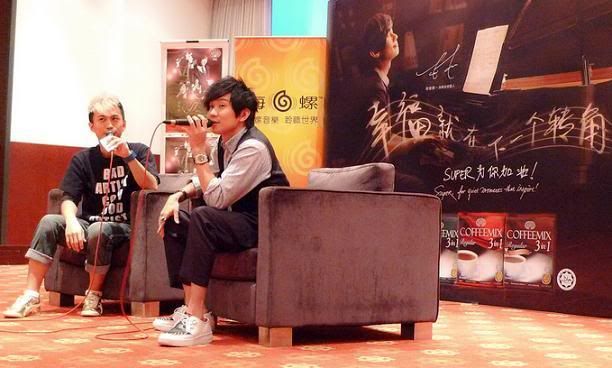 As it is not a press conference, this session was kinda casual free where the MyFM DJ exchange some discussions with JJ Lin 林俊杰 himself on his latest album and what he did these few days while promoting in other places such as Penang and KK, Sabah.
JJ Lin 林俊杰 did share that he had fun "gaining weight" eating quite a lot of Malaysian food these few days. He also shared about his experience in working his latest album out where he went through some tough times just last year. IF you're his fan you would know what happened.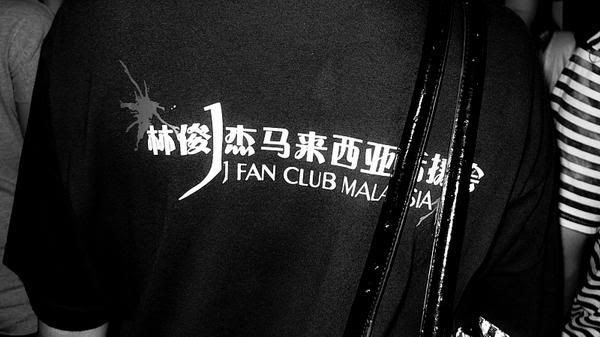 A few questions came from the crowd, the fans to be exact. If you want to know the interactions between the fans and himself do visit Saimatkong's blog as he briefly mentioned a few stuffs. If not you can also view the video at the start of this post!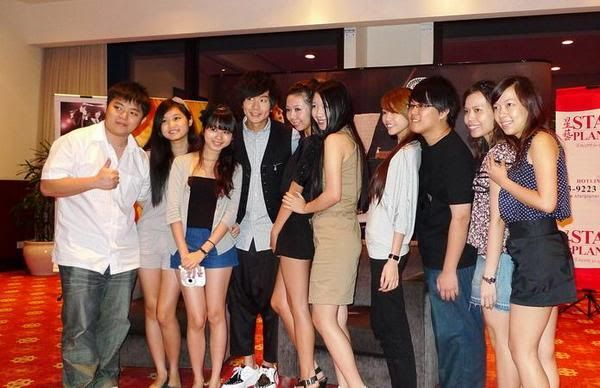 Group photo session was the last thing schedule in the Fans Meet & Greet session before we all proceeded to the entrance of Times Square to attend the JJ Lin 林俊杰100天 音乐实录 SUPER TOUR 2010 showcase itself.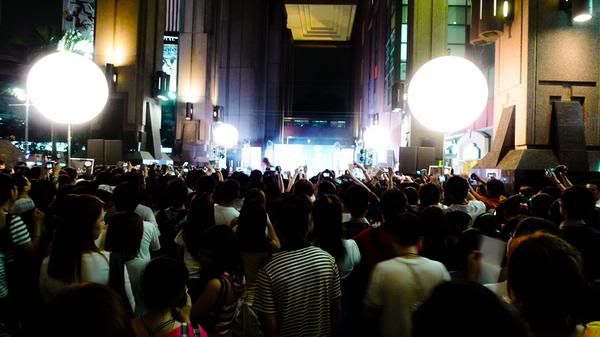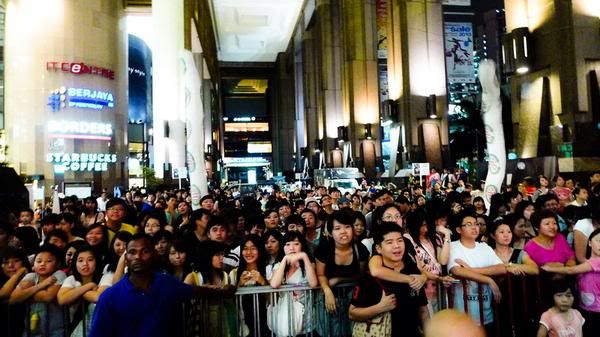 The turnout was pretty good i must say as a lot of his fans were there to see JJ Lin 林俊杰 in person!
Haven met JunJunRiko in ages already and it was nice seeing her again! She lost quite a lot of weight recently and is much slimmer now already. No i don't mean that you're very fat before this ok? =X
Random i know =D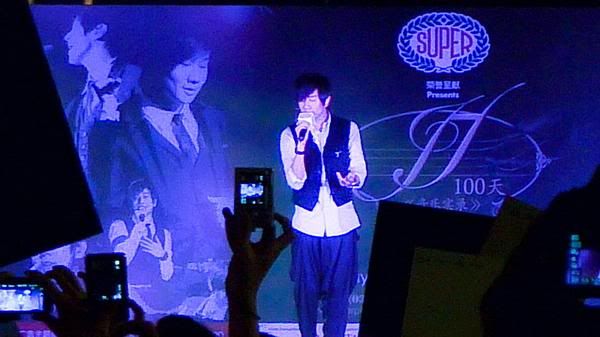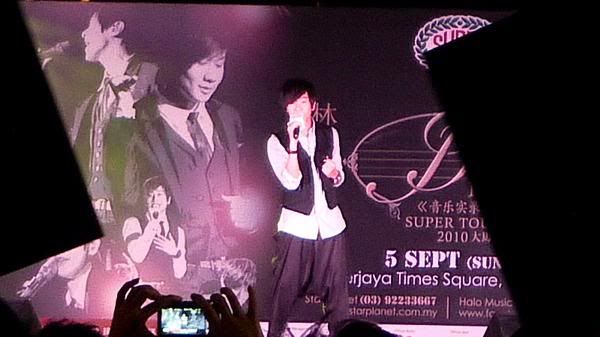 So yea, soon JJ Lin 林俊杰 came out and performed a few songs from his latest album which includes 第几个一百天, 加油!, 背对背拥抱 and etc.

JJ Lin 林俊杰 – 背对背拥抱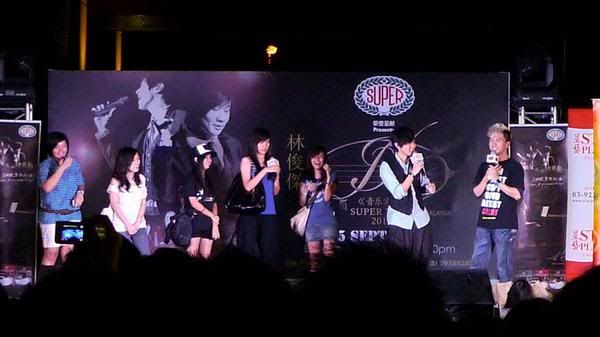 Later on, 5 lucky fans that was selected earlier before the showcase went up on stage to have some close interaction with JJ Lin 林俊杰, the man himself.
There was this girl who might just be the happiest girl in KL last night. Why?
JJ Lin 林俊杰 offers to carry her bag for her.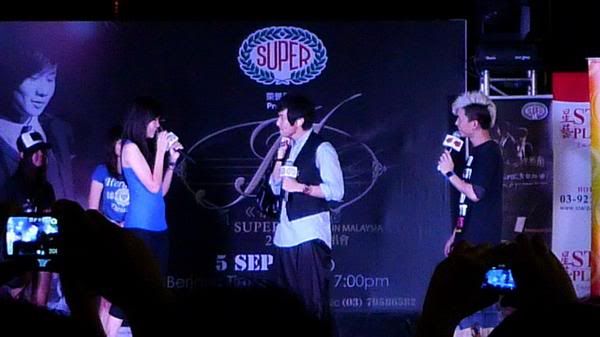 She sang a small part of his song and later on asked for a hug from JJ Lin 林俊杰.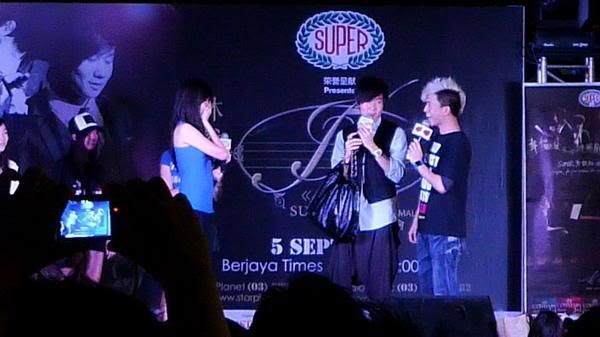 I guess you would know what happen next right? JJ Lin 林俊杰 hugged her and the crowd screamed. All the girls that was there must be dead jealous with that Lol!!!
Went back home with a bag full of freebies, all thanks to Super Coffee as well as Nuffnang, i get to meet JJ Lin 林俊杰 in person in the session earlier & watch him performing live.
It was awesome!!
*Secretly hopes to attend more events like this in the future as i'm loving it. xD
Last but not least, let me share with you another picture of the very adorable kid which i've shown above just now. =D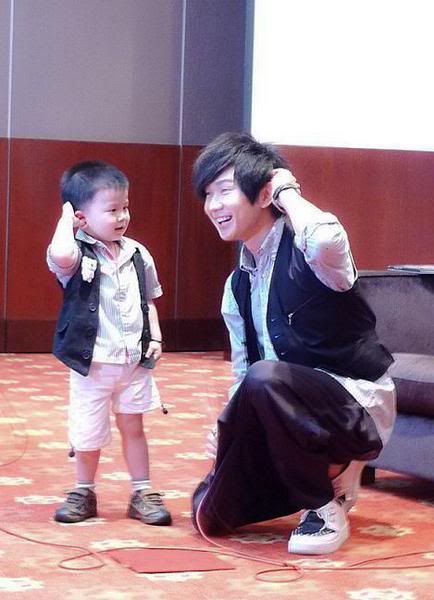 CUTE MAX!!!! =DDD
For more pictures : Facebook Album : JJ Lin 林俊杰100天 音乐实录 SUPER TOUR 2010