Monday 9 August 2010
I actually laughed at my own stupidity thinking back on how we actually find this place. Walking in the opposite direction as well as figuring out which road is which road here and there takes us more than 30 minutes of walk.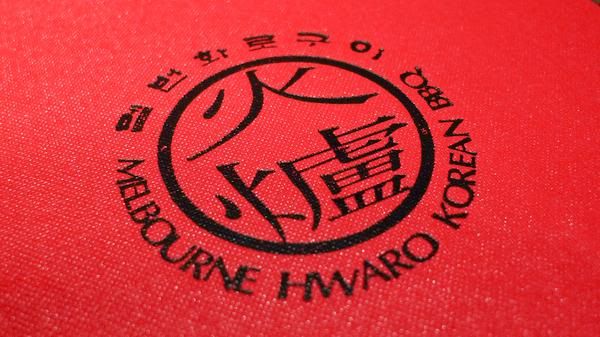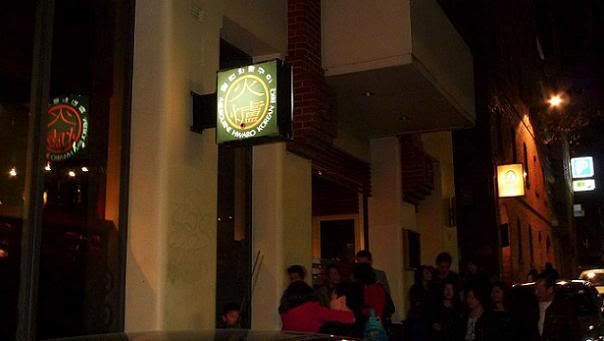 Good thing we finally found this very place that was recommended by a friend. It was our first night there in Melbourne and the first dinner we had was Korean food!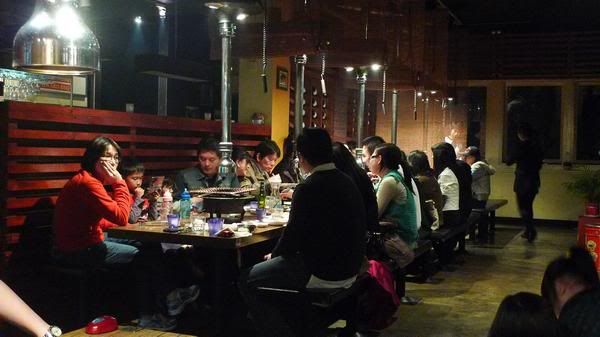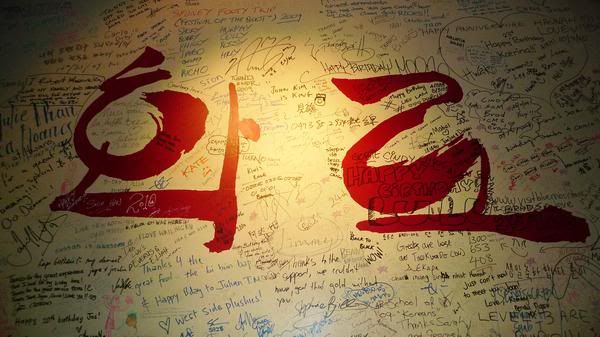 Entering the place with a low light setting where i could see that 100% of the people there were Asians(Most Koreans), a very friendly efficient staff ushered us to this very place next to this wall. The wall full of scribblings – Not something new though but i was happy reading some of the stuffs written then, some by fellow Malaysians! Lol.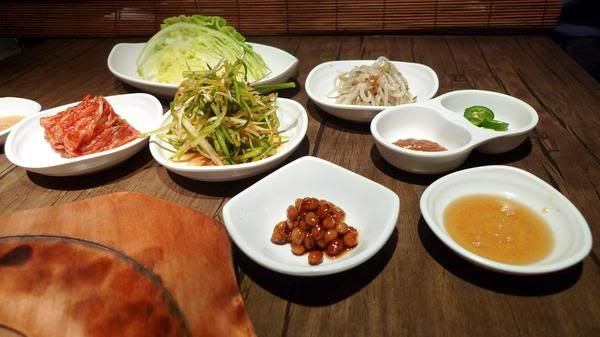 As usual, there'll be the side dishes (ban chan) served in Korean BBQ Restaurants which includes the must have Kim Chi!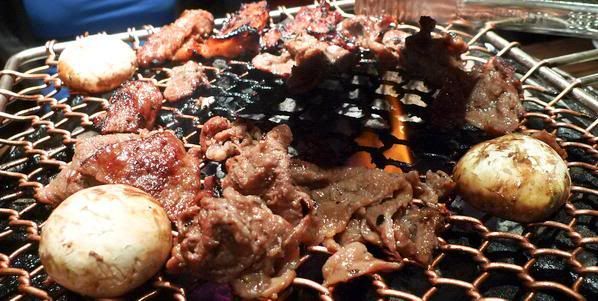 (Bul-Go-Gi)Grilled Marinated Beef AUD $18.90 – 4/5
Marinated Beef Pork Ribs AUD $18.90 -4/5
Mushroom AUD $5.00 -4/5
The Pork Ribs were pretty good and the marinated beef was just awesome! Perhaps it's the sauce that they used to marinate them, but one thing i'm sure that the meats in Melbourne taste better than the ones in Malaysia, especially the beefs!!
Of course, it all depends on how you barbeque them.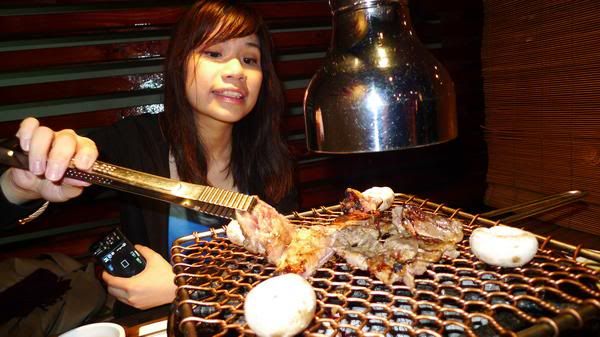 The girlfriend did barbeque some of the meat herself too, prolly better to do it yourself sometimes to get more satisfied at the end of the meal Lol.
We had a staff helping us from time to time and the meats served were just nice. <3
Oh and you noticed the mushrooms? Mushrooms are our favorites so well, we loved it!

Tofu Soup AUD 25.00 – 4/5
We both love this Tofu Soup very much. With mushrooms and lots of tofu with assorted vegetables along with some spices, this single dish had us extremely full at the end of our meals. The portion was quite big actually but we were satisfied!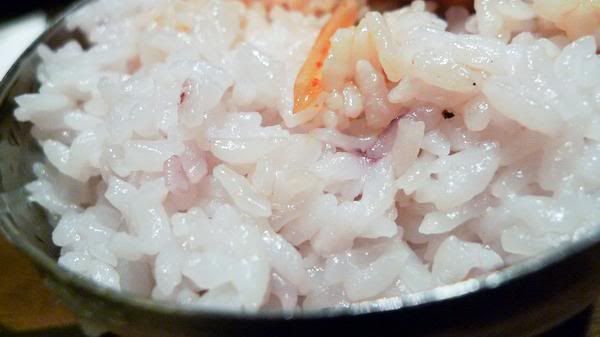 Steam Rice AUD $2.00
At the end of the day, we had quite a good dining experience with great customer service provided by the staffs. The food was good and i actually like it more if compared to Daorae Korean BBQ in KL.
*Maybe i should frequent Daorae more to try out more of their available choices.
Of course, the person you're eating with often plays quite an important role and that makes the first dinner in Melbourne memorable for me personally. =)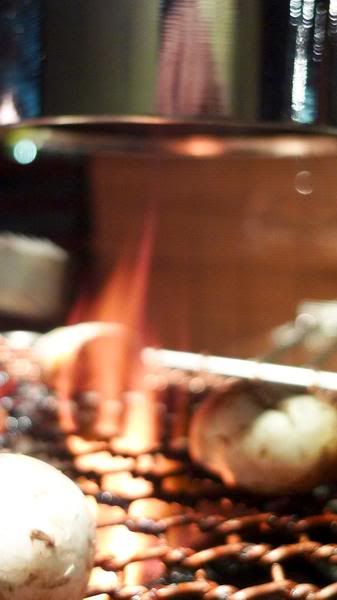 Would definitely go back there if i get the chance to go to Melbourne again!
Melbourne 火爐 Hwaro Korean BBQ
Address : 562, Little Bourke Street Melbourne Vic, 3000
Phone Number : 03-96425696
15 Flares
Tweet
Email to a friend
15 Flares
×