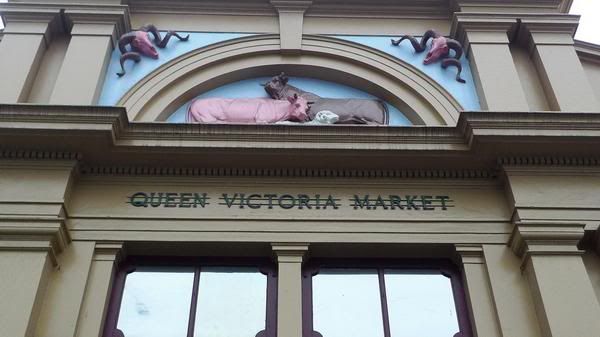 The Queen Victoria Market (also known as the Queen Vic Markets or simply as the Queen Vic or "Vic Market") is a major landmark in Melbourne, Australia, and at around seven hectares (17 acres) is the largest open air market in the Southern Hemisphere. The Market is significant to Melbourne's culture and heritage and has been listed on the Victorian Heritage Register. The Market is named after Queen Victoria who ruled the British Empire, from 1837 to 1901.

The Queen Victoria Market is the only surviving 19th century market in the Melbourne central business district. There were once three major markets in the Melbourne CBD, but two of them, the Eastern Market and Western Market, both opened before the Queen Victoria, closed in the 1960s. It also forms part of an important collection of surviving Victorian markets which includes the inner suburban Prahran Market and South Melbourne Market.
Source : Wikipedia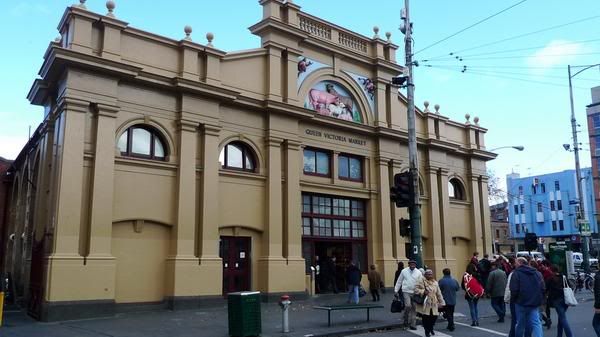 During my trip to Melbourne early this month, me and the girlfriend actually visited Queen Victoria Market twice. First time was just to explore the place and on the second time itself, we went there to hunt for souvenirs.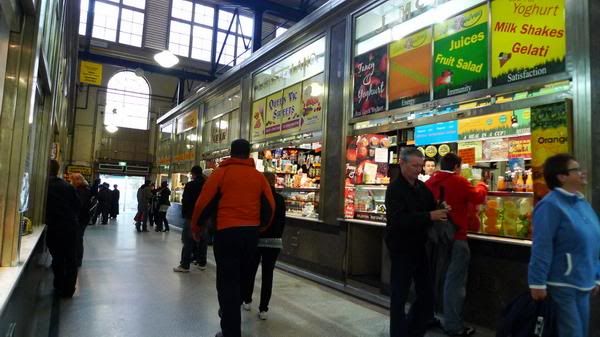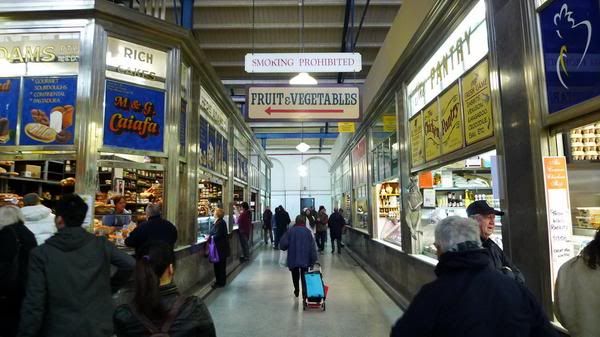 It was actually a huge open-air market with items ranging from raw food materials to clothings to fruits & vegetables and etc. If you are a chef and you love cooking, this would be a heaven to you because you can actually spend your whole day there looking and handpicking what you want.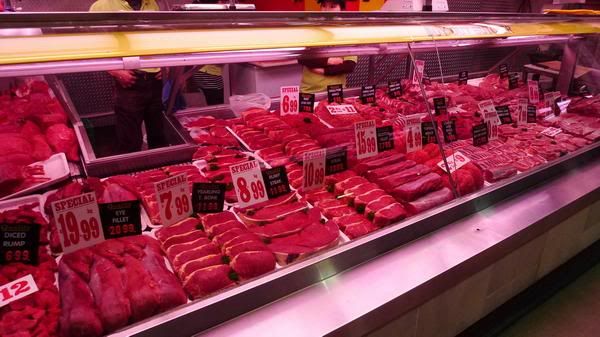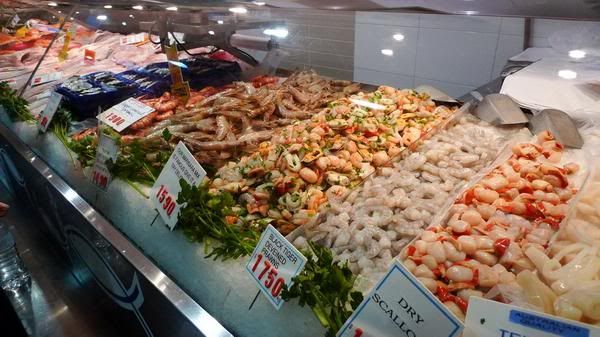 The reason i said so is because the seafood there were so fresh and the meats are like summoning you to them and even someone like me who don't fancy cooking would stop from time to time to just check out what have they got to offer.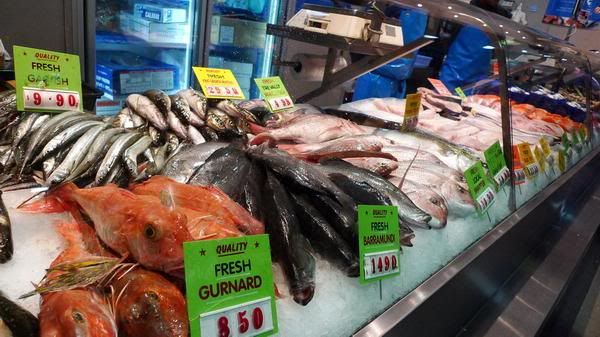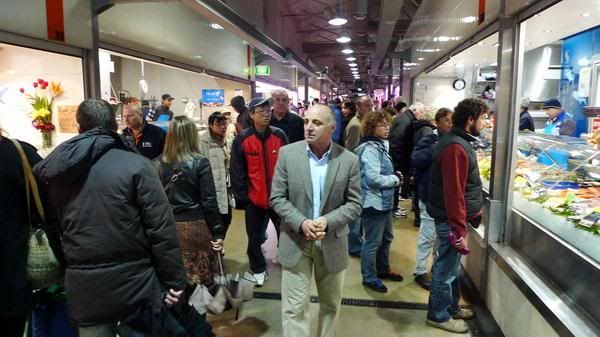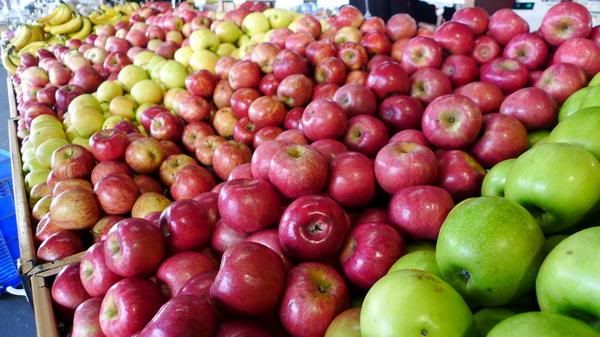 On top of that, unlike the "Pasar" in Malaysia, Queen Victoria Market is really freaking clean and the smell isn't that heavy as if you're near a rubbish dumping site or something like that WHICH IS the case for the markets in Malaysia.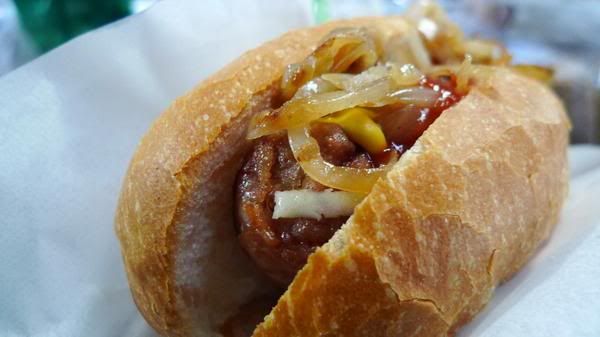 You have got to try this German Sausage there in the Market (I think there's only one stall selling it if i'm not mistaken) which cost you like around AUD$5. Pretty delicious and juicy with the onions and sauces added together, a perfect breakfast if you ask me because i had it for breakfast the first time i was there! =D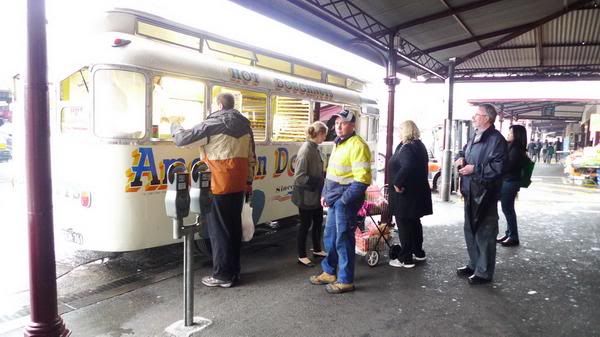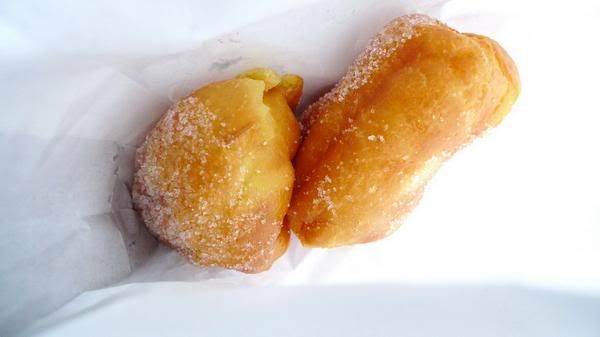 These mini jam donuts were pretty good as well. I've read somewhere online that the American Doughnut Kitchen (In the form of mini van when i was there) have been serving the public at Queen Victoria Market for more than 50 years already.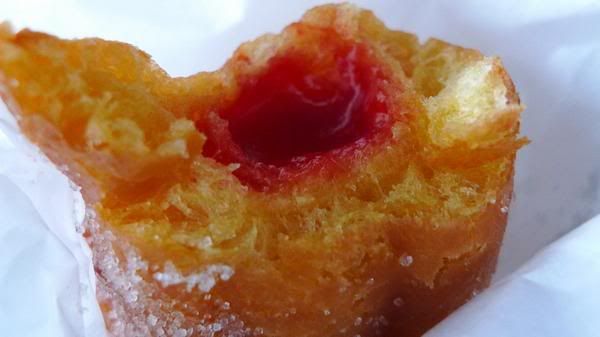 With their hot, sugary jam fillings, this mini van is normally surrounded by people lining up to get their hands on the donuts. I think it's AUD$1 for 1. Definitely a must try!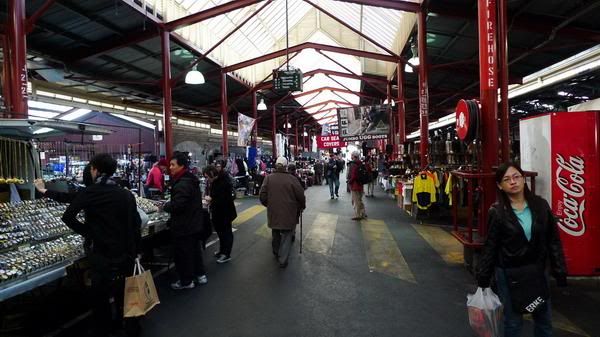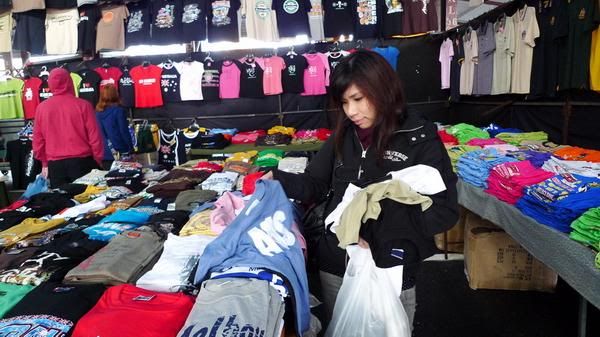 This was where we had spend most time seeking for souvenirs and of course stuffs for ourselves to bring back. Clothings, shoes, artsy items, and all sorts of stuffs can be found here and yes it's still part of Queen Victoria Market!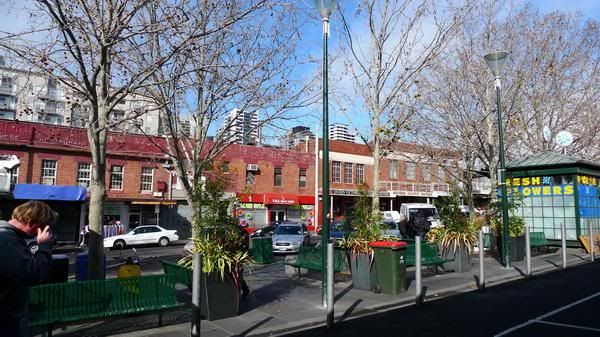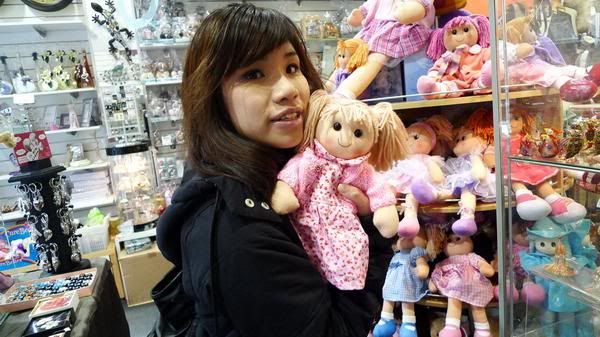 It's a beautiful place in fact and if it's your first time visiting Melbourne, i suggest you visit Queen Victoria Market as it is like an icon for the city already where you can hunt for souvenirs at good deals!
Last but not least, let me show you a video on the place itself. A video i found on Vimeo. Enjoy! =)
Address :
Queen Victoria Market, Melbourne
Corner of Victoria and Elizabeth Streets in the Melbourne CBD
513 Elizabeth Street
Melbourne VIC 3000
Trading Hours :
Tue: 6am – 2pm
Thu: 6am – 2pm
Fri: 6am – 5pm
Sat: 6am – 3pm
Sun: 9am – 4pm
(general merchandise to 4pm – weekdays)
CLOSED: Mondays, Wednesdays, Good Friday, Anzac Day, Melbourne Cup Day, Christmas Day, Boxing Day and New Year's Day.
Official site of Queen Victoria Market
Follow Queen Victoria Market on Twitter.
7 Flares
Tweet
Email to a friend
7 Flares
×