Edited 4.22PM 2 August 2010
Alda have pointed out the reasons on why there were delays in between the acts below in the comments thus having me striking off part of the contents in this blog post. Thumbs up to the bunch behind MTV World Stage 2010! =)
*Alda is a local musician who performed in a number of local concerts before.
---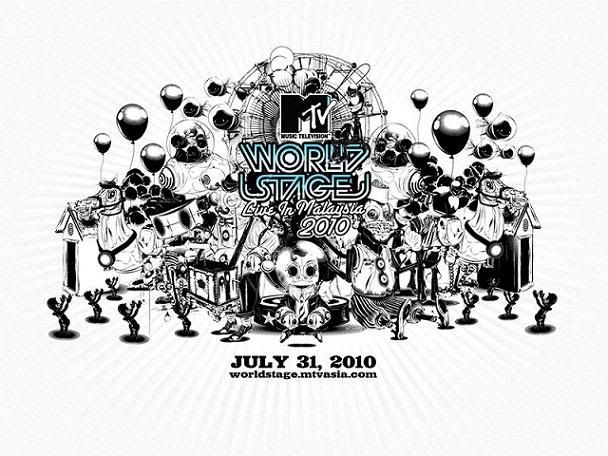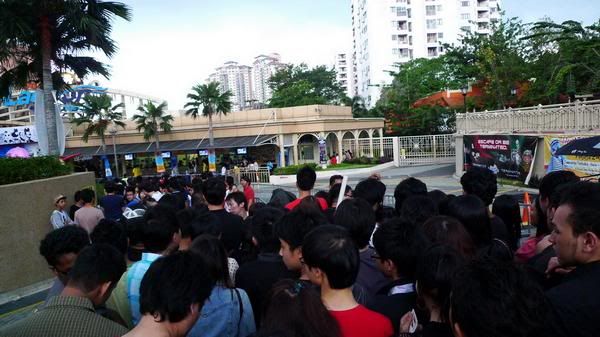 Went to the 2010 MTV WORLD STAGE at Sunway Lagoon Surf Beach last Saturday to join an amount of 15,000 people rocking along with performers such as Bunkface, Wonder Girls, Tokio Hotel and Katy Perry.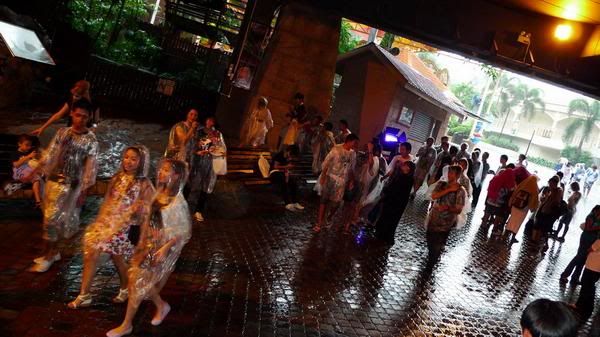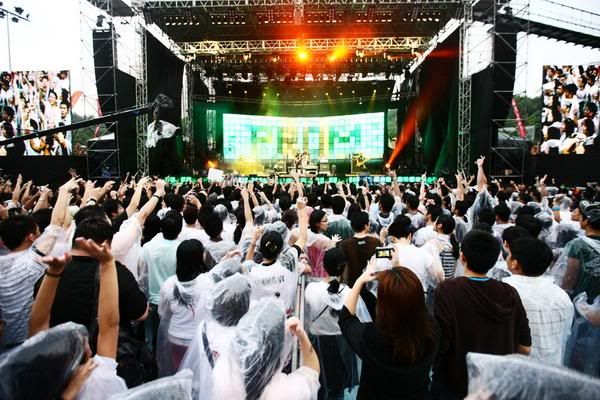 It was quite an experience being under the rain on and off with like 1 hour delay in between each acts that had the concert ending around 1AM. Compared to last year, there were less acts this time and more time delayed in between different performers, the rain did visited MTV World Stage last year, but it didn't happened during the whole concert where this time, it did.
Anyways, here's what i think about the performances by different acts.
Bunkface
Having being in the limelight and got to fame in such a short span of time, i guess these local boys have been enjoying themselves with the attention given. With them starting the concert, i must say that Bunkface showed the world what Malaysia have and it definitely a good chance for them to shine internationally. Of course, if compared to the later acts, they still have a long way to go. =X
Wonder Girls
It is not easy to get a song out and launched successfully pushing the singers way up to the top of the world and the song Nobody works its magic out back in 2007 and up till now it's still a hit worldwide. They first appeared in a cage, yes each of them in one cage and when the backdrop was unveiled, everyone screamed!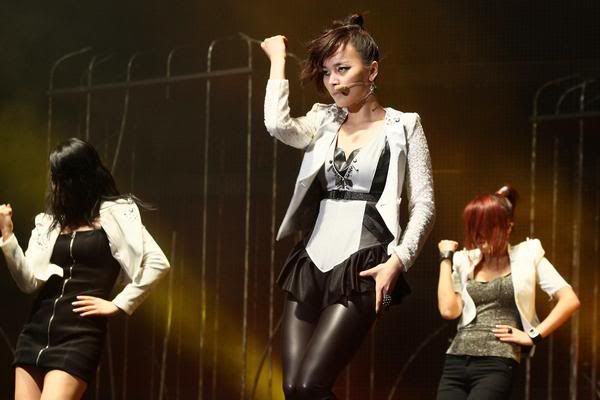 I guessed i've tasted the magic of Wonder Girls where they've completed an awesome performance during MTV World Stage with 3 different outfits presenting their talents in both vocals and dance moves.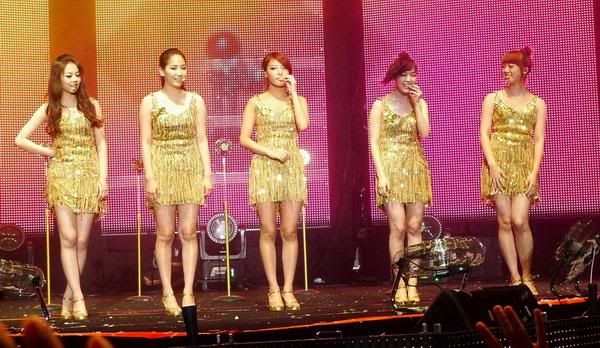 Was actually quite excited when they performed "Nobody" with their full golden outfit up on stage and i guessed a lot of guys were screaming their hearts out that time. NO i didn't do so, not because i don't want to, but because i was recording a video of them. LOL!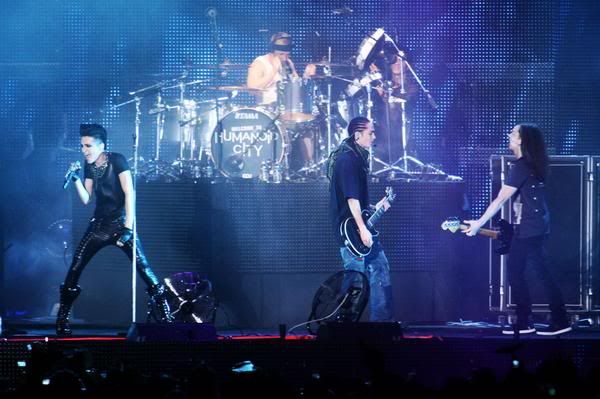 Tokio Hotel
Missed the last time watching them performing when they were in Malaysia earlier this year and i am glad i didn't miss them this time round. The German glam rock band took the stage
by storm with their awesomeness and seriously, i didn't know they have that much fans here in Malaysia.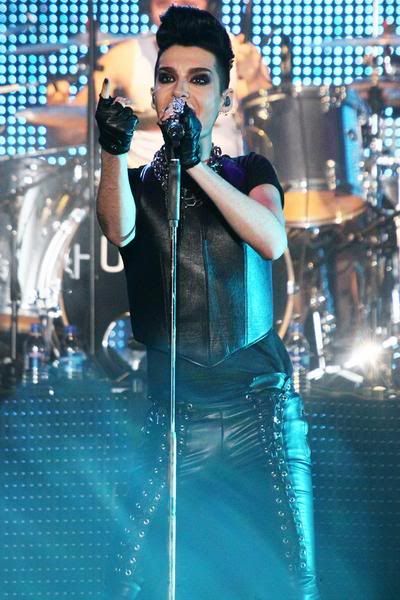 It was quite a scene seeing the crowd moving the the tunes and i was soon fast attracted to this band Tokio Hotel where they really rocked the crowd. Bill the singer of the band have quite a talented voice with him. The scene when Bill appeared on a Bike was definitely one of the highlight that night!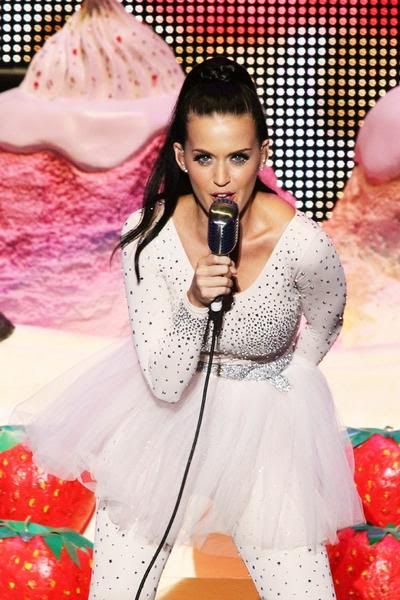 Katy Perry
Appearing up on a banana split, the sugar high Katy Perry showed us why is she a top American Superstar with her most energetic performance with quirky and funny movements/gestures. All white outfit playing a white electric guitar, i love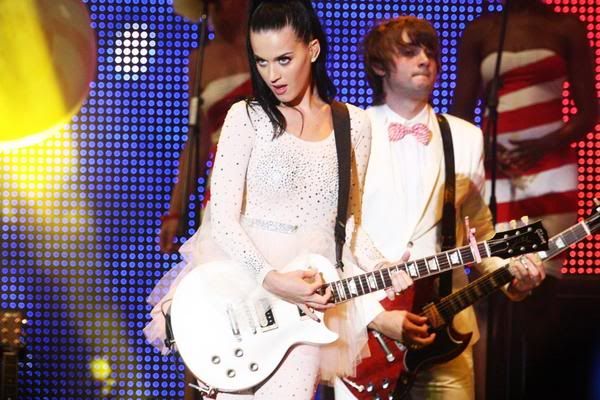 I wanna see your peacock, cock, cock
your peacock, cock, cock
your peacock, cock, cock
your peacock, cock, cock
Yes Katy Perry performed Peacock from her latest Album Teenage Dream and it was Wow!
Love it most when she performed Thinking of You playing the acoustic guitar. <3
Oh and i didn't know that both her parents are Pastor. Woot. I'm happy =D
More Pictures on 2010 MTV World Stage from my Angle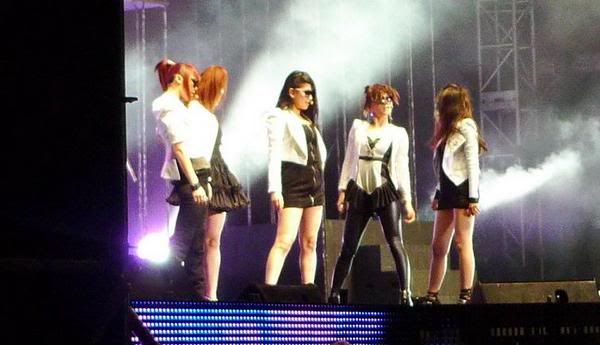 MTV WORLD STAGE 2010 – Wonder Girls #1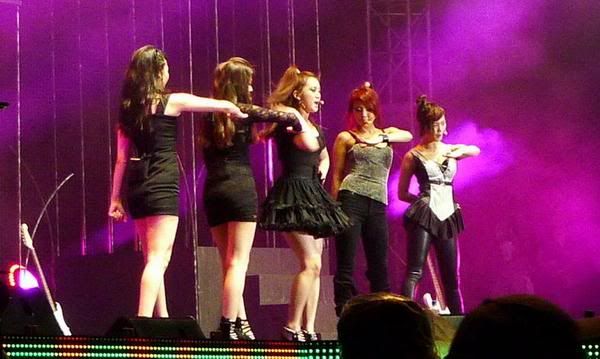 MTV WORLD STAGE 2010 – Wonder Girls #2

MTV WORLD STAGE 2010 – Wonder Girls#3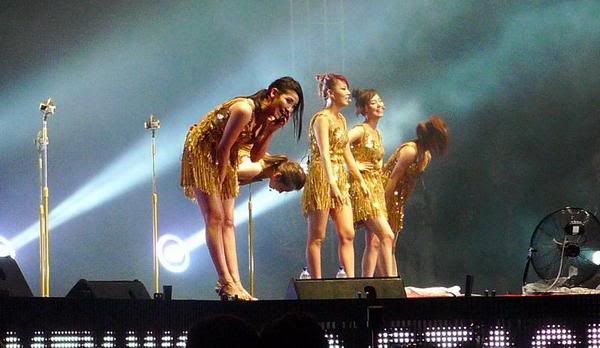 MTV WORLD STAGE 2010 – Wonder Girls #4

MTV WORLD STAGE 2010 – Tokio Hotel #1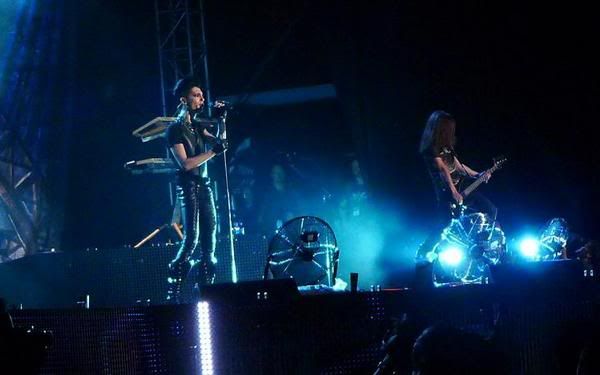 MTV WORLD STAGE 2010 – Tokio Hotel #2

MTV WORLD STAGE 2010 – Tokio Hotel #3

MTV WORLD STAGE 2010 – Tokio Hotel #4

MTV WORLD STAGE 2010 – Katy Perry #1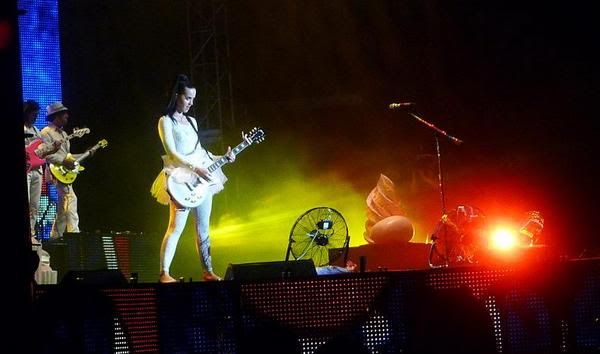 MTV WORLD STAGE 2010 – Katy Perry #2

MTV WORLD STAGE 2010 – Katy Perry #3

MTV WORLD STAGE 2010 – Katy Perry #4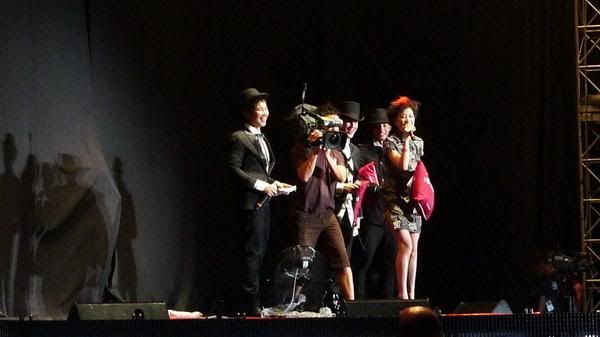 #worldstagemy 2010 = rain. wait. delays. technical problem.
by ramesstudios

I personally think that #worldstagemy is made for the TV recording n not really for the live experience n @MTV don't really care abt chu….
by kruel74

They just asked the crowd to ignore security and fill up the front. Haha Rumour is that they need a retake. #worldstagemy 3/4 empty d.
by nikicheong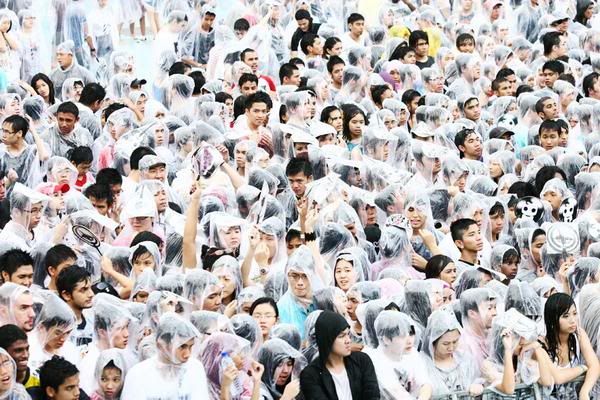 Thoughts & Complaints
Read the 3 tweets above? They are just the few out of many complaint tweets about MTV WORLD STAGE 2010.
Rain – Rain isn't really that much of a problem because as fans, we'll understand that the organizers can't really control the weather.
Technical Problem/Stage Settings leads to Delay – So oh the rain caused the technical problem to happen but don't these concert organizers or concert equipment companies have a backup plan in case of rain happening to ensure such problem doesn't occur? It wasn't a thunderstorm! Furthermore almost every break between the acts, the crowd were made to wait for 1 hour or more which means with 4 acts, there were approx. 3 hours wasted.
I understand that there's a need to rearrange the stuffs on stage for each acts with probably different musical instruments, stage props and such, but i don't think that will take this long.
Concert started around 6.30PM and ended at 1AM. Do the maths.
Encore of Wonder Girls – This is the funniest part, i don't want to describe it in detail, just read the last tweet by NikiCheong above. That would explain it.
What do i think? – I seriously want to know how much does it cost for 3 hours of advertising to 15,000 of people. Well advertisements were repeated to a crowd of 15,000 during the delays in between acts. Sigh maybe its true that we are mistreated because this live concert isn't made for live but for the viewing of a bigger audience on MTV Channel when it is scheduled to be broad-casted to more than 100 countries all over the world. Just a thought.
One extra thing i would like to point out is the sound system during the concert is really very very good. The sound quality were tuned and adjusted that we could clearly get the musical instruments/background music but yet still able to listen the main vocals from the performing acts.
MTV World Stage 2010 provides one of the best live concert sound system experience so far for me and not like i frequent concerts LOL but well in the past, some of the concerts which i've attended, there'll surely be some issue with the sounds be it vocals covered by bass and background music or the backup singers voice can't be heard which was suppose to sync along with the main singer/performer. Looking that there's constant rain through out the concert, being able to get the best of of the vocals performance in a concert impressed me. This is one of the positives i experience during MTV World Stage. =)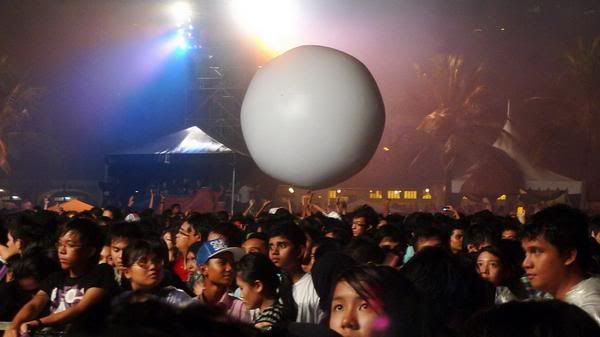 Well… i'm not the organizers so i won't know what really happened back stage that time, be it a technical problem or some other reason, I hope that the outcome of the recording would be awesome as this MTV World Stage happens in Malaysia. Would love to let the whole world know that Malaysian fans are an awesome bunch and we can all go crazy for good music.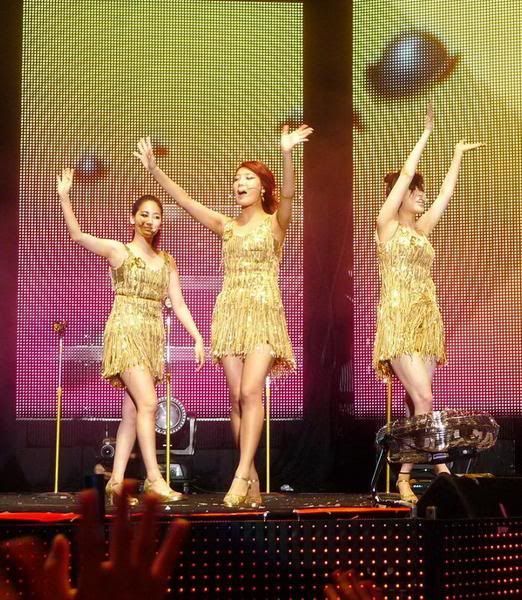 At the end of the day we did get to enjoy good music and awesome showmanship from all the acts that performed in this MTV World Stage 2010 event. That sums up this post for MTV WORLD STAGE 2010 event. Hope that there'll be a better one next year!
*Thanks to Nuffnang for the tickets
**Part of the pictures here were taken from worldstage.mtvasia.com
Picture Album and Videos :
Facebook Album on MTV World Stage 2010
2010 MTV World Stage Live in Malaysia – So Hot by Wonder Girls
2010 MTV World Stage Live in Malaysia – Nobody by Wonder Girls (Take 1)
2010 MTV World Stage Live in Malaysia – Nobody by Wonder Girls (Encore/Take 2)
2010 MTV World Stage Live in Malaysia – Automatic by Tokio Hotel
2010 MTV World Stage Live in Malaysia – Thinking of You by Katy Perry
2010 MTV World Stage Live in Malaysia – Shut Up by Katy Perry
*videos have been removed on Youtube by VIACOM due to copyright issues