Man i was freaking excited when i saw the title of this comic when i was at the comic book store a few days ago. GTO FTW!!!
Seriously, Great Teacher Onizuka 麻辣教师 is one of my favorite comic of all time along with other titles such as Dragon Ball 七龙珠, Slam Dunk 灌篮高手 and etc. Didn't expect Fujisawa Tooru 藤泽亨 to draw back about this character Onizuka 鬼冢英吉!!!
This time round it's a new short series i suppose, talking about a period that isn't being show in the original comic series before. A period of 14 days where Onizuka 鬼冢英吉 went back to where he came from, Shonan 湘南!!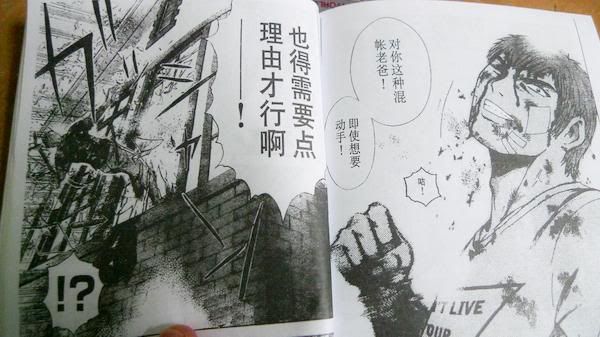 Freaking like this comic character lah, though it's illogical to be unbeatable in all sorts of way but still!!!!
Only managed to read till the fifth comic so far and i refuse to find and read it online which i truly believe that comic is best to read by HOLDING IT in front of my eyes with my bare hands LOL.
If you've read Young GTO! Shonan Junai Gumi [湘南纯爱组] and GTO [麻辣教师] before then you'll love this one!! xD