Watching 超級星光大道 is what i always do a few years back. The Taiwan singing competition is one of the most watched entertainment programme in Taiwan as well as in Asia with the massive Chinese audience and the show have brought up quite a few singers that made it into the scene.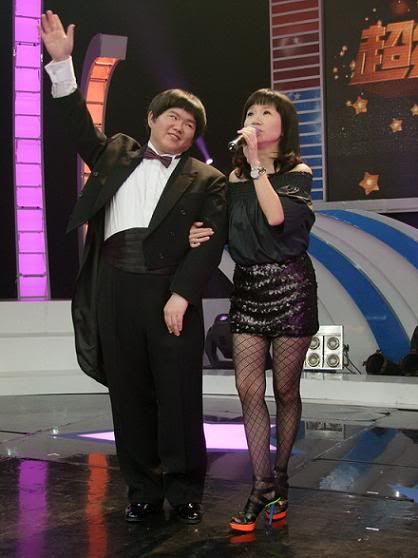 Then again, if you have no idea who is 林育群 Lin Yu Chun at all, you're probably living in your own world without reading the news or browsing the internet. Nicknamed "Little Fatty 小胖", he gained overnight fame after his rendition of Whitney Houston's I'll Always Love You.
Being reported worldwide in various entertainment news site having hundreds of millions of viewers searching and watching his performance on YouTube made this guy an instant celebrity.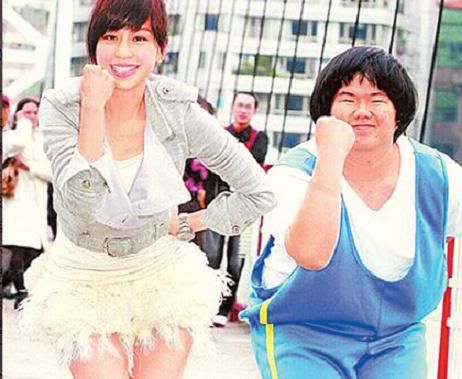 Before that, the 24 years old 林育群 Lin Yu Chun had a part time job in a Musical Instrument Shop in Taipei with only 3000 TWD and for your information he's involved in Cyndi Wang 王心凌 Music Video 心电心 with a fee of 4000 TWD.
In recent report, Korean SBS TV Station offered to bring over this "Little Fatty" to perform and offered to pay 10 Million TWD for his accomodation/food with performance wage 1 Million TWD. Count the difference. 林育群 Lin Yu Chun have already made its way as the featured guest in Lopez Tonight as well as The Ellen DeGeneres Show in America.
Labeled as the Taiwan Susan Boyle, 林育群 Lin Yu Chun have made a big step in his life and is on his way to become an album recording artist/singer. Signing with Sony Music Taiwan indicate that he's not just an ordinary boy who can sing, he's more than that and though there're quite a few doubts in him by some top Taiwan Entertainment figure, a lot of fans out there is hoping that he can make it far.
*Jay Chou 周杰伦 have expressed his interest in signing him under JVR Music before Sony Music sealed the deal.
Just like when Susan Boyle made the headlines in worldwide news media and broke records with her debut album selling 8 millions copies worldwide, can he be as successful as Susan Boyle, or at least in the Chinese Entertainment world? We'll know very soon.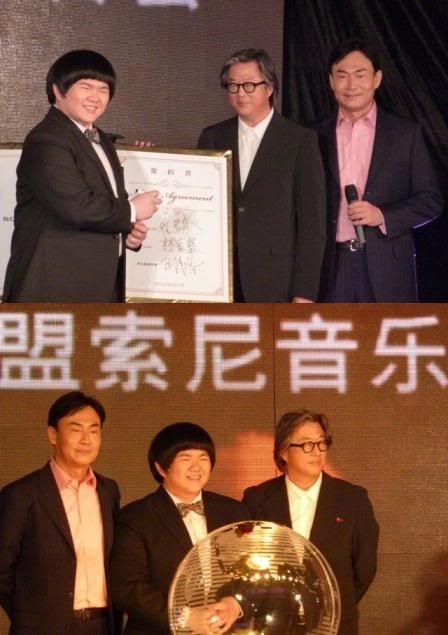 By the way, just last night he sang I Dreamed A Dream and performed with Kenny G (Saving All My Love For You) on 超級星光大道. Watch it out!
Related Links :
Lin Yu Chun 林育群 Performing I'll Always Love You
Lin Yu Chun – 台灣小胖林育群洛城飆唱 全美700萬人喝采 4/22/2010
Lin Yu Chun (林育群) Sings "Amazing Grace" — The Ellen DeGeneres Show 04-21-2010
[The Ellen Degeneres Show] Lin Yu Chun performs Whitney Houston's I Will Always Love You
20100514 超級星光大道總決賽 8.林育群:I dreamed a dream
超級星光大道 20100514 Kenny G & 林育群-Saving all my love for you