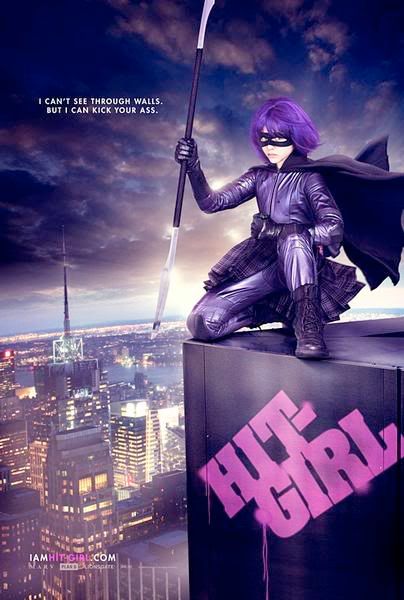 Thanks to Wei Hook, i get to watch this movie one day earlier before it was released it Malaysia. =)
and so its not the usual Superhero we know since childhood days where they would have superpower to fight crimes making headlines. This movie is quite easy to follow but then it have quite a number of violent scenes.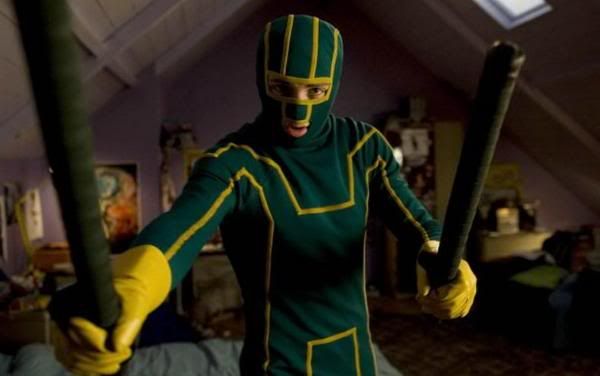 Imagine yourself, one of the ordinary people out there living your normal life with that hidden dream of wanting to become a superhero saving the world. That's what happen in the movie where this guy make a step out to become a superhero himself.
The movie went on from there with 3 more costume hero appearing and seriously, putting the violent parts aside, this movie have got a lot of things that will make you laugh out loud in the cinema!
However, i think that this little girl above in the picture made me liked this movie and if it's not because of her, it wouldn't be so nice. She's awesome and she kick ass! Yes Nicholas Cage was a surprise for me as i didn't expect him but then, i like her more.
Hit Girl For The Win! Go watch it in the cinemas now!

My Rating for this movie is 7/10