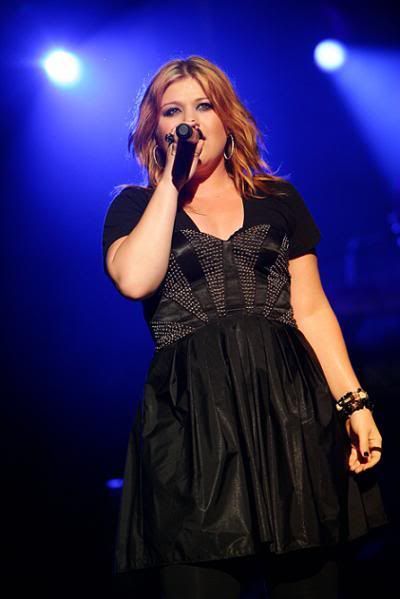 I always think that a singer who is capable of performing live singing a whole list of songs in one night itself facing thousands of fans is a REAL singer.
I mean like there are singers out there who sound "nice" on radio or their album but when they perform live, they just can't seem to impress if you know what i mean.
Upon leaving the stadium that night, i do think that Kelly Clarkson is one of those singers that have what it takes and she really deserve all the credits with the achievements she accomplished all these years, one dedicated singer with real talent.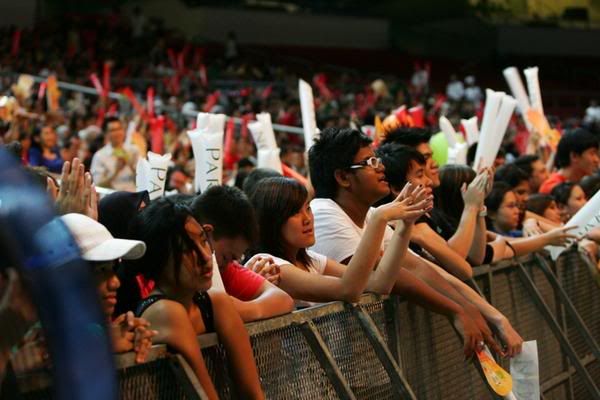 So yea, the first American Idol champion, Kelly Clarkson was in Kuala Lumpur last Sunday performing in front of 16,000 adoring fans at the Bukit Jalil National Stadium and i'm gonna repeat what i said in my previous post again that IT WAS A BLAST!!!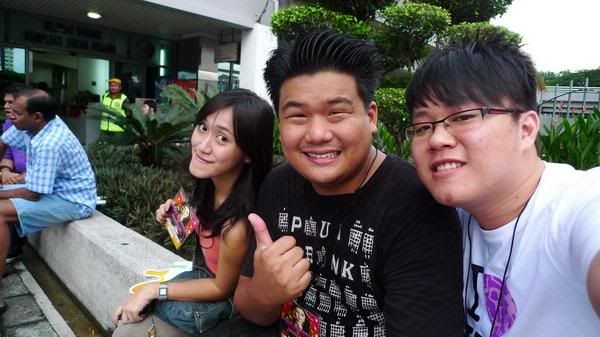 Reached around 6PM++ on that day along with Kel Li and Nigel and we thought that we were early, but there were already pretty much people lining up at the queue to get into the stadium. Hardcore fans!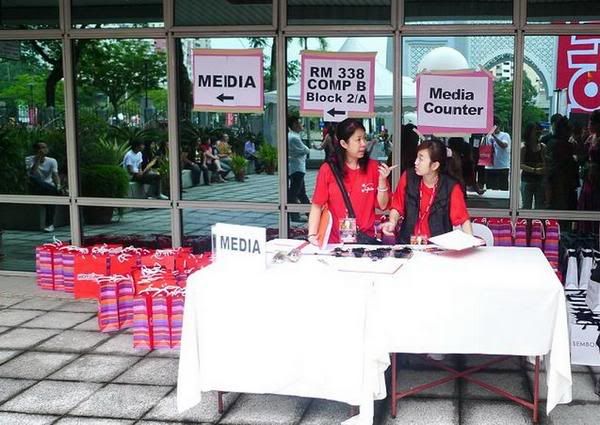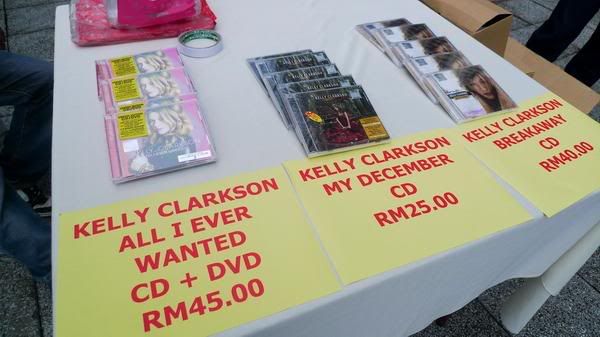 There were booths there selling Kelly Clarkson's merchandise including CDs, DVDs, shirts and etc.
Entering the stadium getting to our seats waiting for the concert to start is always a sweaty annoying period…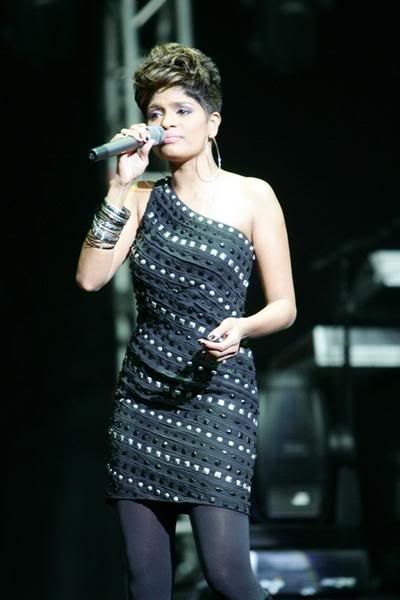 but when Jaclyn Victor, our very own 1st Malaysian Idol came out and performed in the opening act of the concert, i had those negative moments behind my back instantly. In fact, i thought that she made us Malaysians proud. Her powerful vocals gained cheers from the crowds where she sang a medley of local well known songs.
Suki (Winner of One In A Million 2006) came out later on with a RM15k gown displaying her violin skills followed by her vocal performance.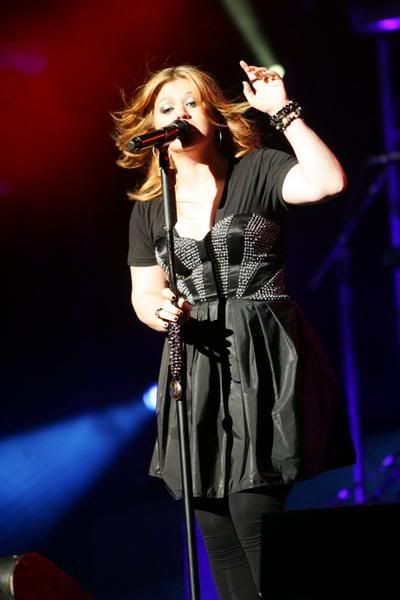 It was when Kelly Clarkson came on stage with her first song "All I Ever Wanted" that the crowd starting going crazy shouting out loud from their hearts with many of them started singing along with the 1st American Idol Champion.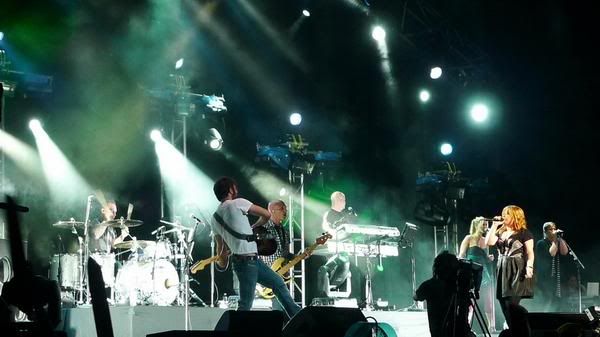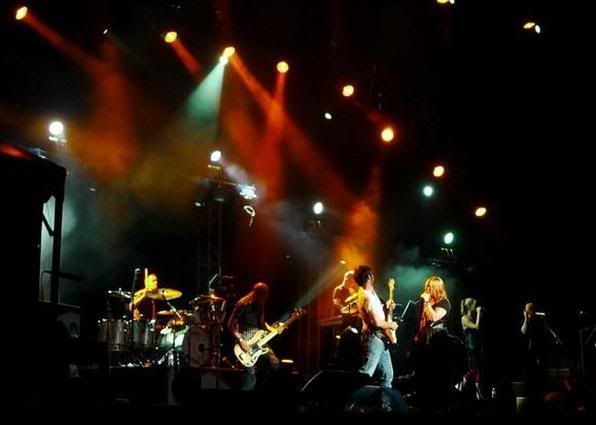 For a singer to perform live with most of the fans singing along is one of the most beautiful thing that could happen and when Kelly Clarkson pointed the mic towards the crowd during the 6th song "Breakaway", everyone sang along. Loud and Clear.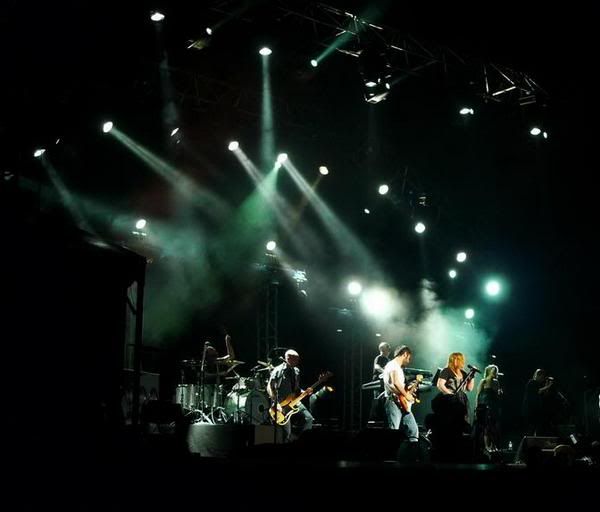 but what i felt more heart warming was the birthday song dedicated to Kelly Clarkson later on by a group of people from the upper tier. Too bad the song wasn't complete and the band weren't aware of it where they started playing their instruments in the middle of the birthday song.
However, Kelly heard it and quickly thanked the crowd and went performing the next song immediately. Talking about professionalism that is! It was Kelly's birthday one day before the concert. =)
Kelly performed 22 songs in total and showed the Malaysian crowd an impressive performance with her dominant and powerful vocals but of course, part of the credit have goes to her band members as well as the backup singers. I kinda love the parts when the DJ came in as an intro to a few songs though.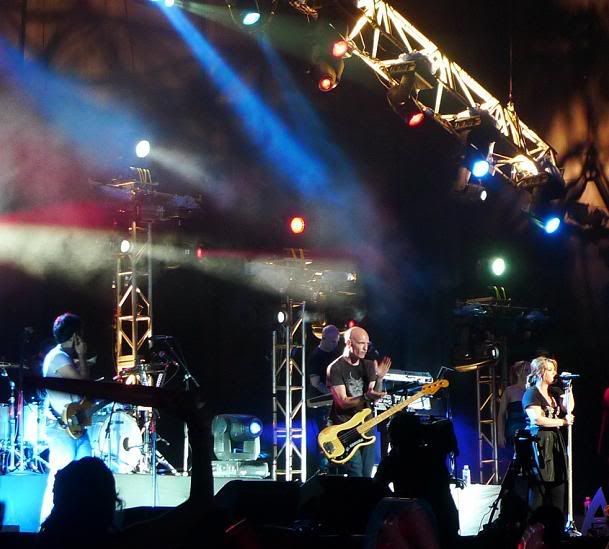 1. All I Ever Wanted
2. Miss Independent
3. I Do Not Hook Up
4. Impossible
5. That I Would Be Good / Use Somebody (Alanis Morissette / Kings Of Leon cover)
6. Breakaway
7. If I Can't Have You
– Can't Get You Out Of My Head band jam – (Kylie Minogue cover)
8. Never Again
9. Lies (The Black Keys cover)
10. Tonight I Wanna Cry (Keith Urban cover)
11. Acoustic Medley sitdown (a mix of her lesser known singles)
12. Behind These Hazel Eyes
13. Cry
14. I Want You
15. Don't Let Me Stop You
16. Because Of You
17. Maybe
18. Walkaway
19. Since U Been Gone
20. Already Gone
– Her band's DJ decked out some tunes –
21. Seven Nation Army (The White Stripes cover)
22. My Life Would Suck Without You
Above is the full list of songs performed by Kelly and i really enjoyed the concert very much. Listening live compared to listening to her on radio/CDs, BIG DIFFERENCE! Live performances is always the best!!
Only if the performer is someone like Kelly Clarkson of course! =D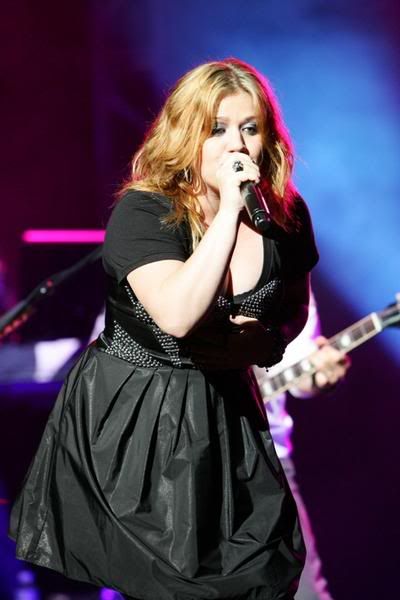 *Thanks to Sony Music Malaysia for the pass. =)
**Credits to the organizers for the up close pictures of Kelly Clarkson, Jaclyn Victor and Suki
***Kelly Clarkson's fans may continue to enjoy her latest mobile content on their phones, including caller ringtones, true tunes, and full songs from the Hotlink website at www.hotlink.com.my