With over 70 cities participating over the world, 3rd of April 2010 will be the day normal people like you and me go crazy!!
Okay its just you but not me because i'm abnormal hehehe.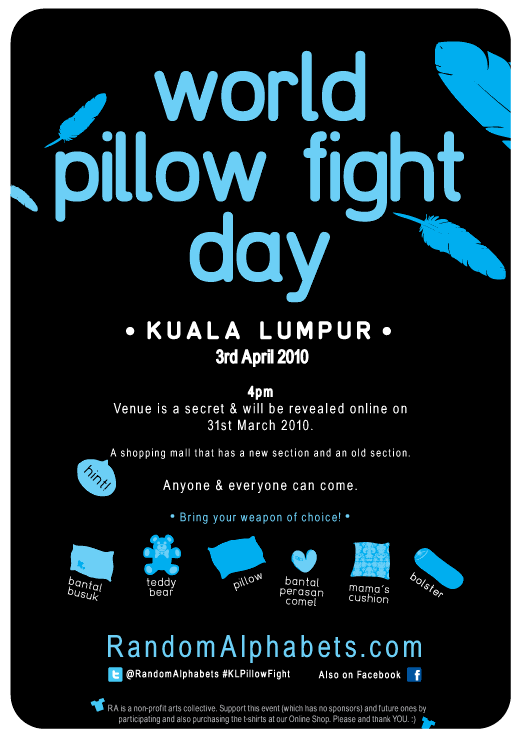 As written here by Random Alphabets, this is The Game Plan!

4.00pm : Pillow Fighters come to the Gathering Point (the location for this will be announced online on 31 March)
4.30pm : Pillow Fighters will be escorted by the Pillow Fight Police to the Fight Point.
4.55pm : Both teams in position…time for battle…
So well, if you're too stressful living in the city of Kuala Lumpur getting frustrated with Nasi Lemak Stalls which doesn't provide Sambal, then join me and leave your sanity at home okay?
But of course, remember to bring your weapon – THE PILLOW!!!
Click here for this event on Facebook.
For More Info : Random Alphabets (World Pillow Fight Day -3 April 2010)
Do follow twitter.com/@RandomAlphabets and find the hastag #KLPillowFight on Twitter