The Chinese entertainment field have been getting more and more like the Western side with more and more scandals/negative news surfacing in recent years.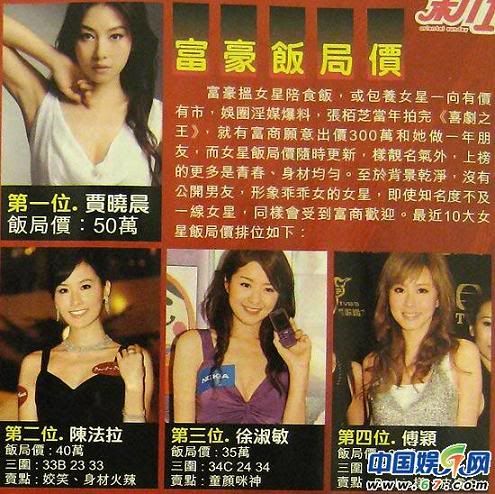 Just shortly after the scandal of Stephy Tang, there were news about TVB Officer getting involved in sex scandal with bribery and such then news on the pricing of going out with Taiwan/Hong Kong Actress/Artists/Models surfaced which is really INTERESTING but saddening at the same time.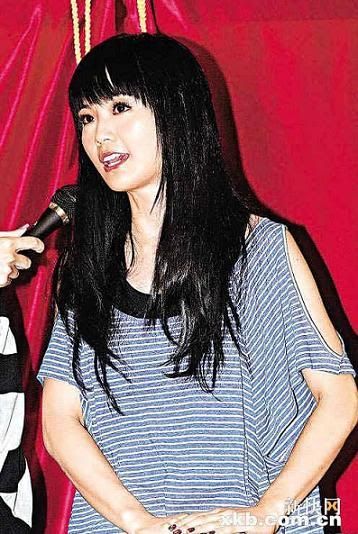 Then came the news of 蔡卓妍 Charlene Choi and Ronald Cheng 郑中基 getting married which was quite a positive news for Twins as they are making a comeback this year since 2 years ago. I've been following this very news quite closely as i'm one small little fan of Twins.
However, the news of them breaking up came up just within days and i was quite puzzled with what is happening.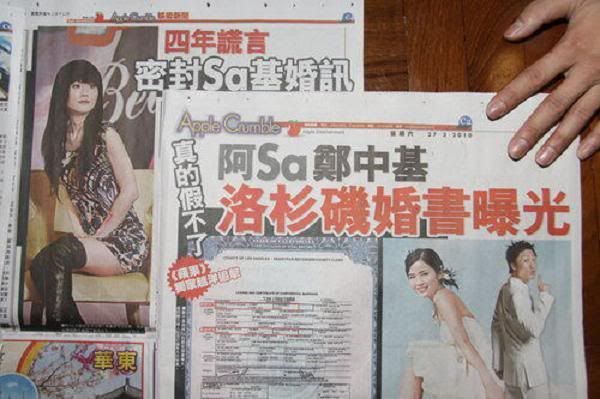 What more surprising is the news of them getting divorce!! Evidence showed that both of them were married 4 years ago keeping the whole world in dark maintaining their daily lives like nothing have happened before.
But now they have divorced and there goes one of the most matching couple in Hong Kong entertainment industry.
Though not a hardcore fan of  Twins, i liked them pretty much since the early days when they just entered the Hong Kong entertainment field and the stuffs that happened in recent years to both members of Twins is really saddening.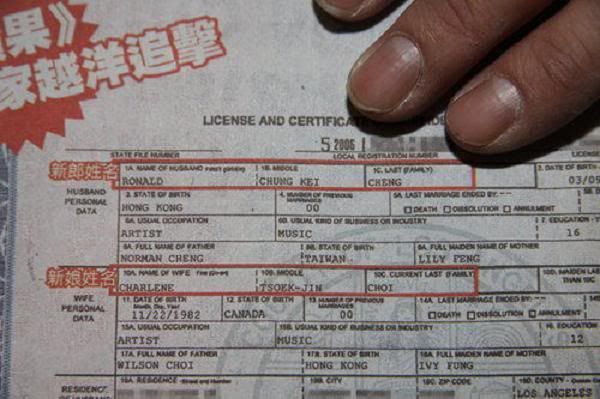 The price of being famous?
Well people are hoping for 蔡卓妍 Charlene and Ronald 郑中基 to get back together, but if they don't i would say that the paparazzi/media are to blame for such ending of what i think is a relationship of a matching couple.
Related News :
台湾明星陪睡价码不同 从3万至20万台币不等
女星饭局价排行榜 JJ贾晓晨50万挺胸傲视
郑中基阿Sa告密信泄已婚 05年热恋缠绵照曝光