Woohoo!! It's an awesome month. I've met 2 awesome girl in the first 2 weeks of March and i'm gonna meet the most awesome girl next weekend!!!!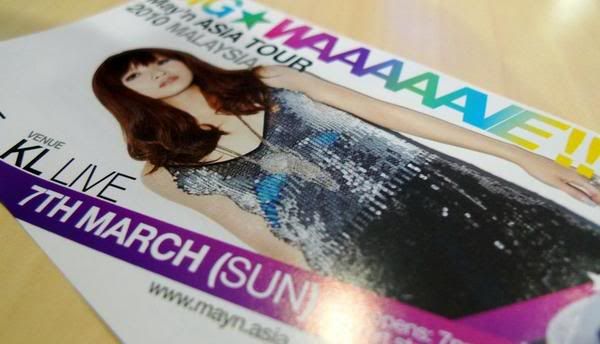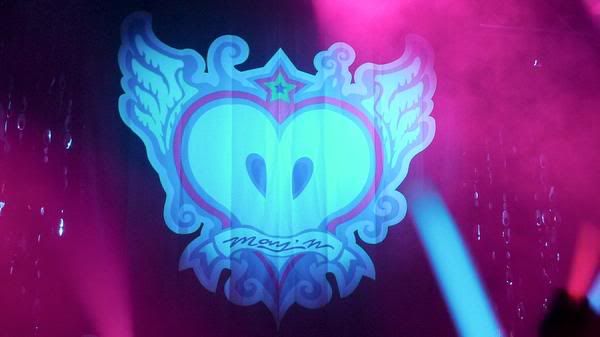 Please forgive me for my stupidity but anyways, i just came back from a concert, an awesomely energetic one with impressive vocal showcase from May'n of Macross Frontier fame all the way from Japan here in Kuala lumpur indicating her first stop of the May'n BIG WAAAAAVE!! Asia Tour 2010!!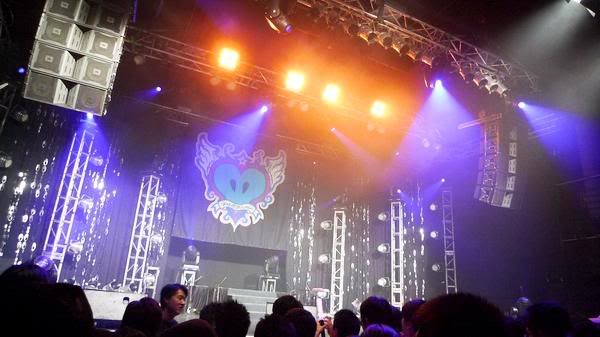 I really wonder that did any other Japan pop/mainstream singer came to Malaysia to perform before or not but this is the first time i've watch a Japan singer performing and i'm more than happy to be there!!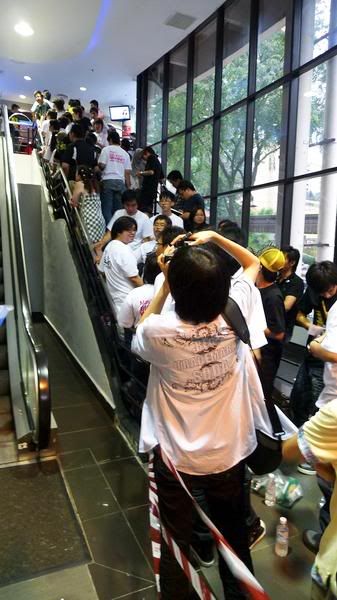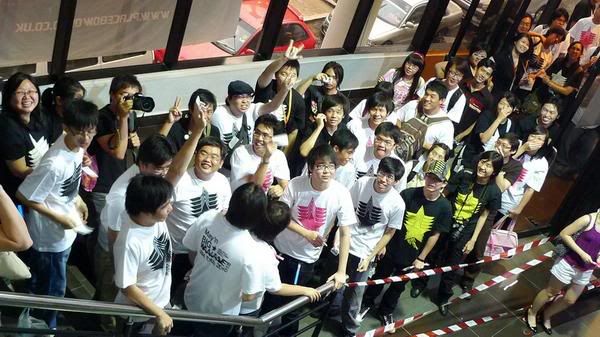 With a whole crowd of hardcore fans waiting there since God knows what time, the concert only started around 8pm where i already see these bunch of people at around 6.30PM.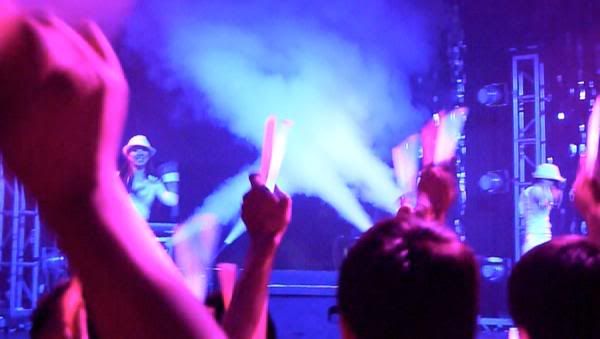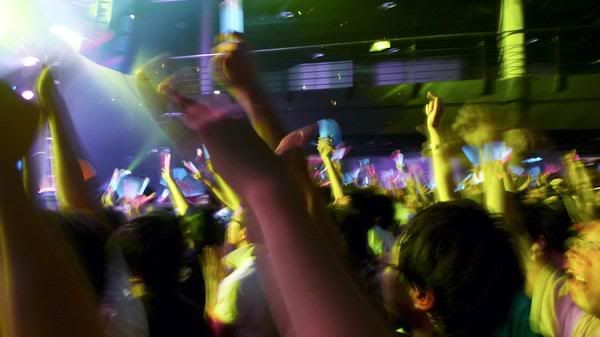 The lightnings was just nice and with the massive amount of sticks waving through out the whole night, i was happy that i was like 3-4 row in front and not behind.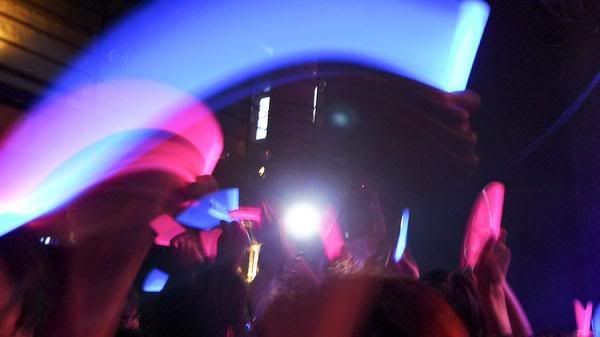 Didn't realize that she WAS THAT cute when i went on YouTube to find her videos, i had like 5 seconds stand still moment stoning there admiring the one on stage performing the songs that got her the fame she deserved!
Alright so i was told that we bloggers should not post any pictures of May'n taken and we need to get the official pictures from them which explains why i blurred some of her pictures above but hey i figured out that some fan would want to see her so there you go…
One of the pictures i took to show how awesome she was!!
*believe me, she's awesome!!
*and so the organizers said no pics of May'n allowed to be post at all so i've removed the pics =D
So yea it was quite an awesome end to this very weekend i suppose and i'm now looking forward to the next weekend.
Cheers to May'n and every single singers from Japan, i somehow believe that the singers from Japan have this sorta magic that could capture people's heart even though some of them might not even understand their language.
I'm one of them. =X
Would love to see more performances like this. Awesomely AWESOME!!
With that being said, stay tuned for a post with more pictures of May'n if i do get my hands on the official photos that is. *fingers crossed*
Till then, one last picture for you…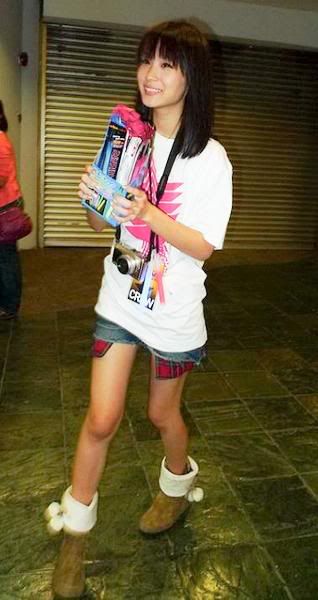 One of the Crew. Ha!