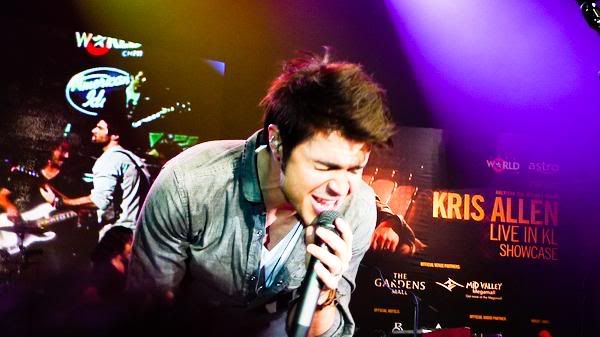 Allen was born from Jacksonville, Arkansas, to Kimberly (née Wood) and Neil Allen. He is the elder of two sons; his younger brother, Daniel, is a college cheer-leading coach. Allen is a Christian and served as assistant music director at the non-denominational New Life Church in both Conway, Arkansas, and Little Rock, Arkansas. Allen has participated in missionary work around the world, including in Burma, Morocco, Mozambique, South Africa, Spain, and Thailand.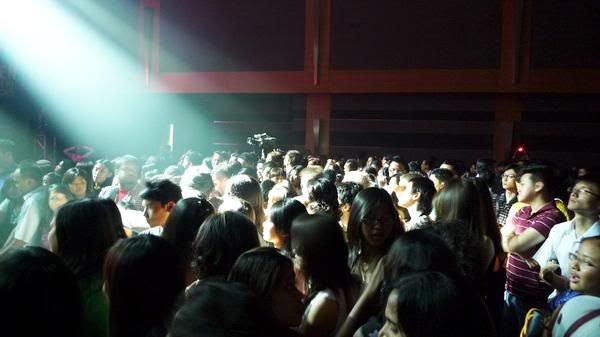 Before Kris came out
So, it was Kris Allen's live in Kuala Lumpur Music Showcase just 2 nights ago at The Gardens Midvalley where Kris Allen rocked the house with 800 music fans shouting and screaming throughout the night!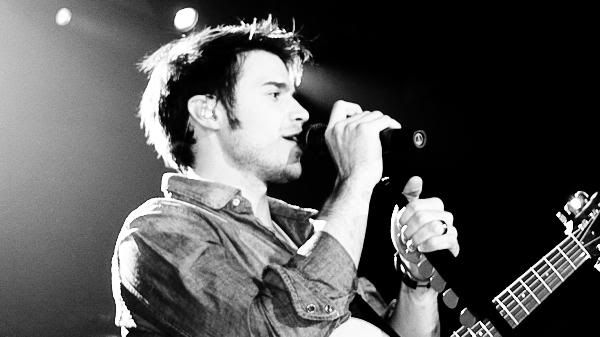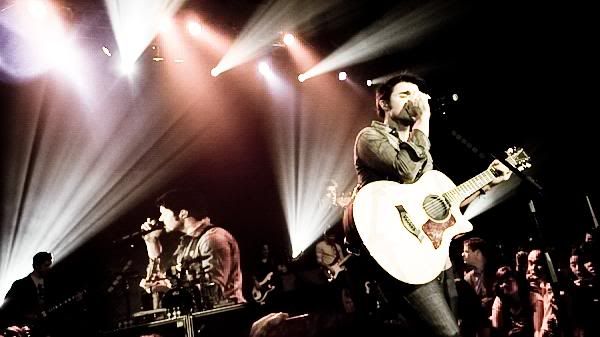 An expected delay at the start of the showcase where the emcees were there to hype up the crowd with returning screaming for Kris Allen proves that the fan base here in Malaysia are really really crazy about him.

Kris Allen – Heartless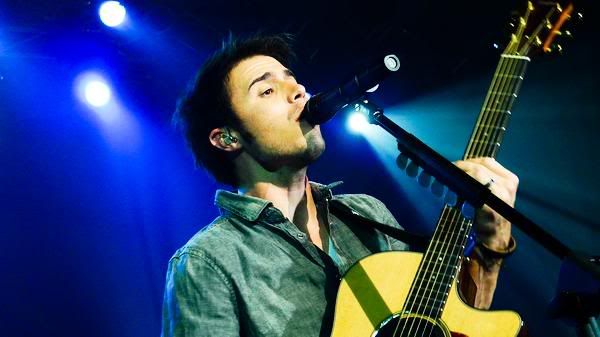 Kris Allen came out on stage that night and responded to the fans with an impressive display of his vocal talent that got him the winning title of American Idol Season 8. I consider myself lucky to be among the first few row right in front of him where i really enjoyed the performance.
Not even ONE bit of disappointment!! =)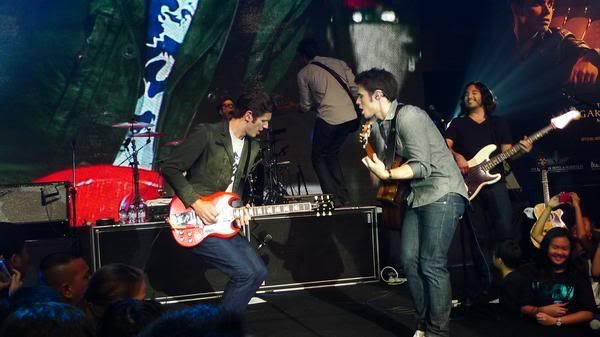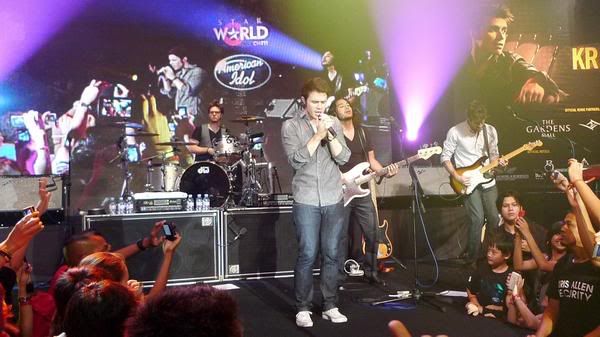 and i must say that the band behind was really good, they deserve as much credits as Kris Allen that night where if not because of them, the music won't be that good where i won"t be able to totally enjoy the show .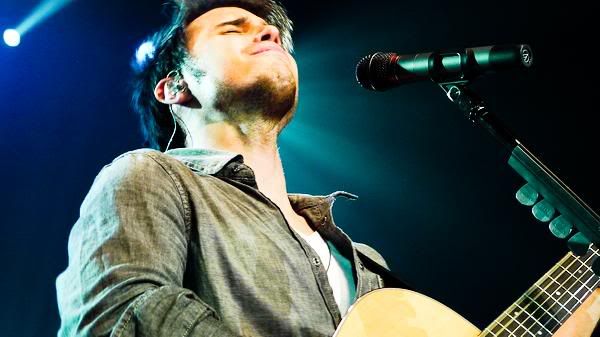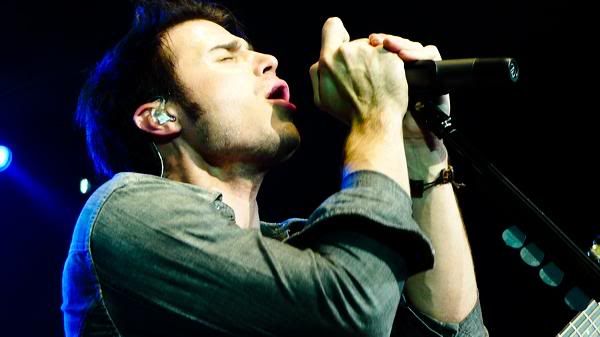 It was the first time an American Idol winner performed live in Malaysia and i'm more than glad to be part of it and of course, i would love to see more of such awesome performance be it by international artists or local ones!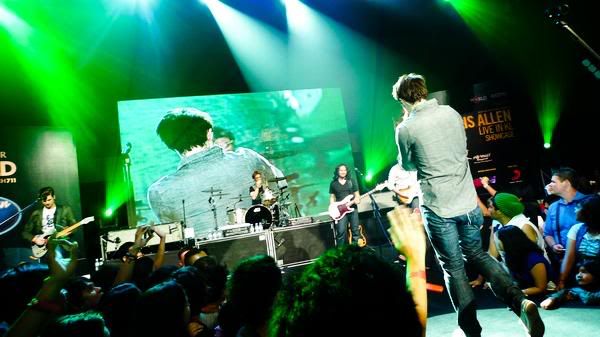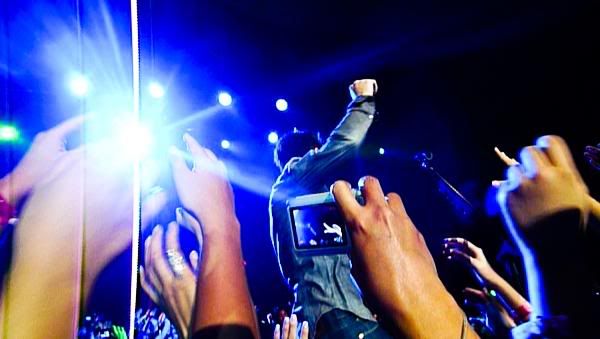 With that, i insist that you watch the video below with Kris Allen performing Come Together, the video have hit 1.5k hits so far where some of the fans loved it to max, you'll love it too!

Kris Allen – Come Together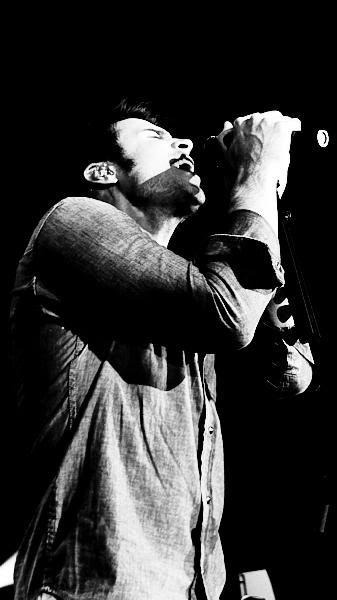 Would love to watch Kris Allen live in performance again in the future!! Do check out the videos and pictures taken below yah!
Thanks to both STAR World Asia and Sony Music Malaysia.
Links :
Facebook Album on Kris Allen Live in KL Music Showcase – 82 Pics
Kris Allen Live in Kuala Lumpur Music Showcase 8 Feb 2010 – Opening – Heartless
Kris Allen Live in Kuala Lumpur Music Showcase 8 Feb 2010 – Red Guitar
Kris Allen Live in Kuala Lumpur Music Showcase 8 Feb 2010 – Alright With Me
Kris Allen Live in Kuala Lumpur Music Showcase 8 Feb 2010 – Cant Stay Away
Kris Allen Live in Kuala Lumpur Music Showcase 8 Feb 2010 – Come Together
Kris Allen Live in Kuala Lumpur Music Showcase 8 Feb 2010 – Live Like We're Dying