Craft Brews, one of the latest restaurant in town that is unique all because they have already step into the online social media scene way before the venue was officially launch!
Following people on Twitter and having a Facebook account bringing out the curious cat was one smart approach i must say as most F&B outlets around don't even give a damn about online social media and the power of internet marketing/advertising.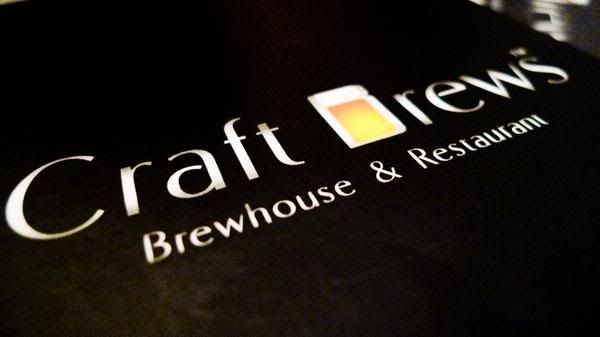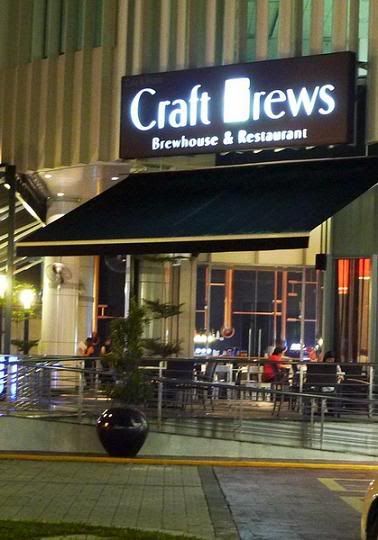 Anyways, we had a small gathering session just last Friday night where bloggers and tweeples were invited to fellowship and perhaps get to know each other over beers and food!
One of which i've not been to for quite some time already. The place was pretty warm and cosy, one of the type of venues which i would definitely ask some close friends to chill around, perhaps some private sessions.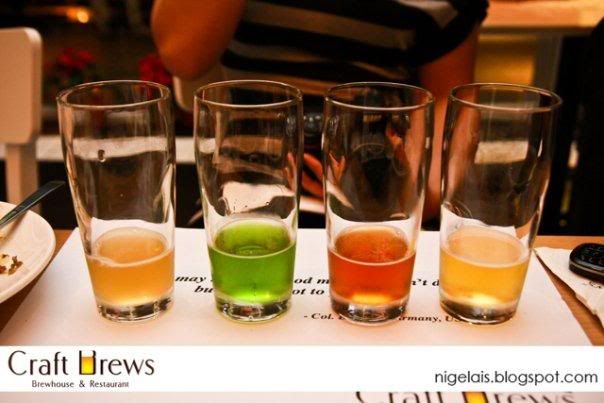 Just look at the colors of the beers available at Craft Brews!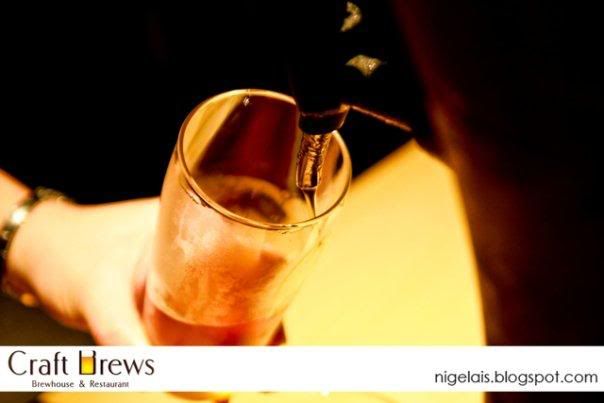 These beers were being said to be unfiltered where the beer menu features top-notch craft beers which are unique and rare. Specially catered for those beer tasters who seeks for quality in beer drinking. Quite sophisticated eh?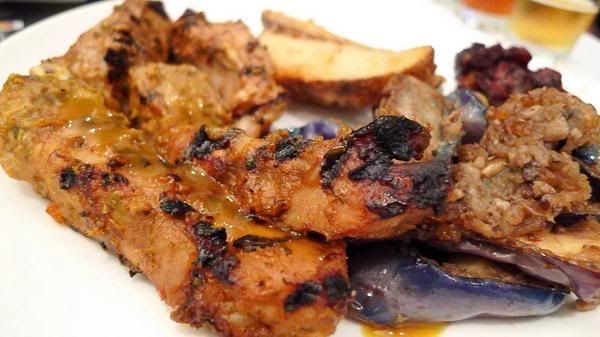 The food served that night was pretty awesome and its definitely not good starting my 2010 that have me going down the FATTER way, but the ribs played quite a big role tempting me as i fell for it. I thought that the eggplant was good as well!
Anyways Craft Brews served food from Ribs to Lamb Shank to the common Chicken plates. Pastas, burgers and sandwiches were included in their menus as well.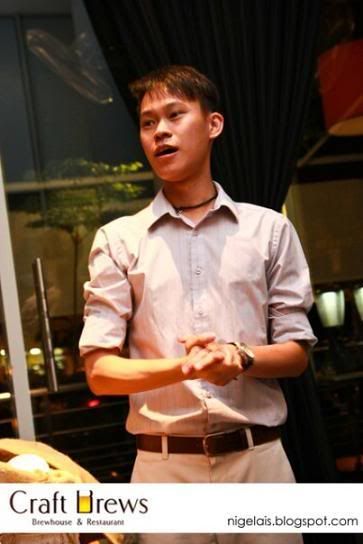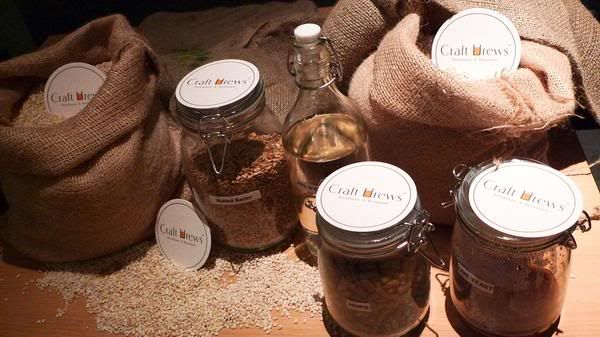 Had a lecture on beers with some brief history and ways to beer tasting and such. Pretty clueless from the start till the end and couldn't help to noticed some other wandering souls there as well. Aha!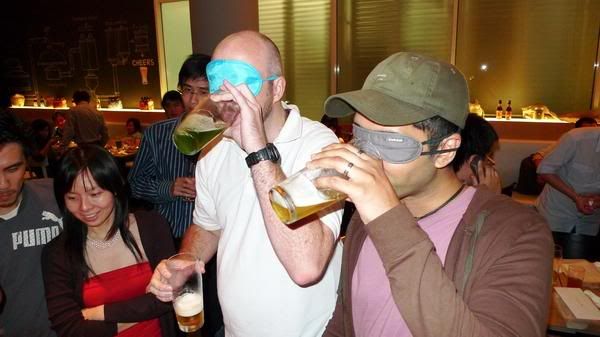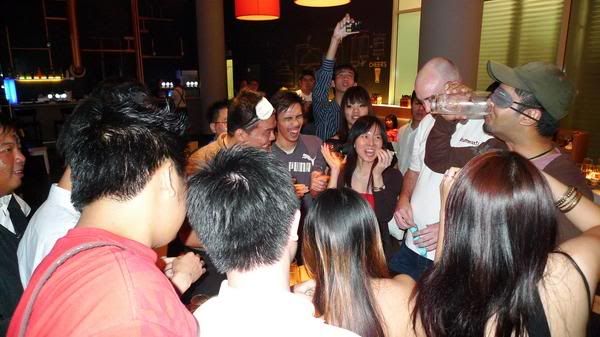 There were some game session after that giving out vouchers and colorful bottles which i didn't get to play because i'm bad at differentiating the different kinds of beer. =(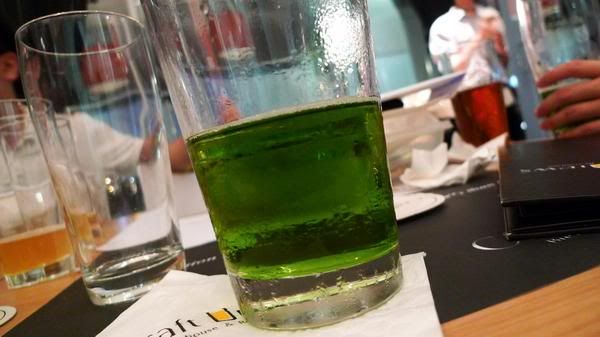 Anyways, meet the best beer of Craft Brews, the Monster Green Lager. You have to try it yourself to find out why Craft Brews claimed that as their best beer. Which is available all year round!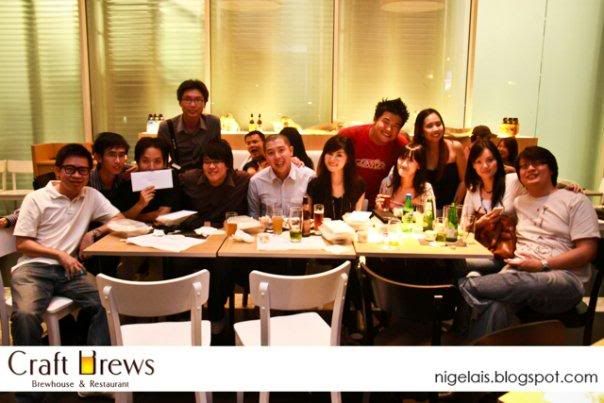 Well if you're around the area then do give this place a tr, with good companies i'm sure you'll enjoy it pretty much!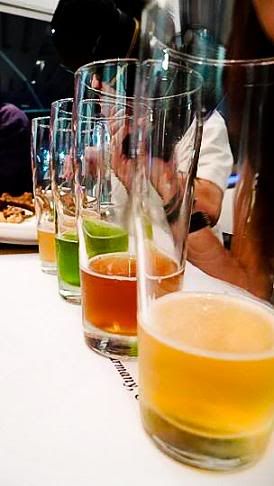 and oh don't forget the colorful beers!!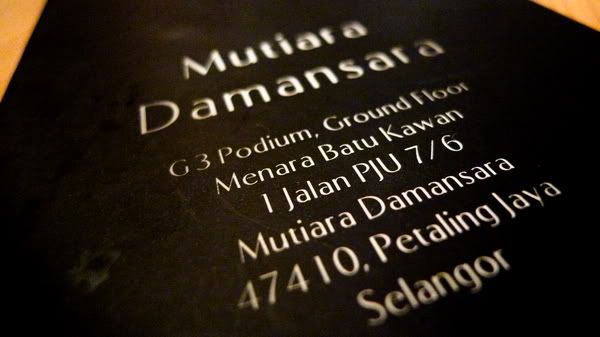 Craft Brews
Address:
G3 Podium, Ground Floor,
Menara Batu Kawan, 1 Jalan PJU7/6,
Mutiara Damansara Petaling Jaya, Malaysia, 47810
Phone : 03-7722-3000
Operating Time :
Mon – Sun:
12:00 – 14:30
17:00 – 01:00
*part of the pics by Nigel