Only 19 years old this year, Alif Satar being one of the rising stars from the local tv reality show, One in A Million Season 1 have just released his first very album in December 2009. Me being me myself who rarely pays attention to the local music scene was given this album with just 4 words.
Please… Please, Jangan Nakal.
Out of curiosity, i played in immediately when i was on my way home that very same day i got the CD and was introduced to his first hit with the title "Jangan Nakal". That means dont' be naughty. Err.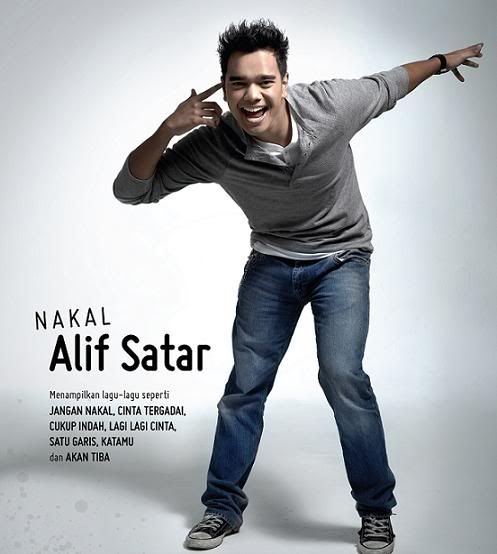 I was wondering pretty much what did i do recently that is of something naughty then? The worst thing i did was going all the way to Old Trafford and "contributed" to their 0-1 loss to Aston Villa =(
Anyhow, i managed to go through the whole album and seriously, though "Jangan Nakal" prove to be one of those tunes that people would easily hang on their lips daily, i preferred the 4th track more which is "Lagi Lagi Cinta", a catchy and energize song which caught my attention from the start.
On the other hand, the one song that really had me having the thought that Alif Satar is one talented voice in Malaysia have to be "Katamu". It was a song composed and written by he himself with a friend Farith.
Looking at the lyrics had me finding Aubrey Suwito's name as the producer for this song "Katamu". Awesome i thought!
Support some local music people?
3 Flares
Tweet
Email to a friend
3 Flares
×