Seriously, what do you know about the year 2012? A movie with plain storyline + awesome effects?
End of the world, Armageddon and such have been associated with that year itself. Oh well 13 years ago, people were already saying that we'll be doom in Y2K. o.O
Great!
So the internet is full of tales and stories along with discussion where everyone will die very soon somehow someday not know WHAT exactly will happen. The most awesome book of all time, THE BIBLE didn't mention a specific date but according to the prophecy in the Bible, All life on earth will come to the edge of extiction.
Then there's this supporting so called "fact" pulling the Maya civilization into the picture stating that they knew about something but we don't know about it and all we have is a date. 21 December 2012. Search a bit more and these terms came out
Long Count
b'ak'tuns
k'atuns
Hunab Ku
Planet Nibiru
Tortuguero
Chilam Balam
Galactic alignment
Black hole alignment
Jenkins's hypothesis
Timewave zero and the I Ching
T__________________T
The Long Count set its "zero date" at a point in the past marking the end of the previous world and the beginning of the current one, which corresponds to either 11 or 13 August 3114 BC in the Proleptic Gregorian calendar, depending on the formula used. Unlike the 52-year calendar round still used today among the Maya, the Long Count was linear, rather than cyclical, and kept time roughly in units of 20, so 20 days made a uinal, 18 uinals, or 360 days, made a tun, 20 tuns made a k'atun, and 20 k'atuns, or 144,000 days, made up a b'ak'tun. So, for example, the Mayan date of 8.3.2.10.15 represents 8 b'ak'tuns, 3 k'atuns, 2 tuns, 10 uinals and 15 days since creation. Many Mayan inscriptions have the count shifting to a higher order after 13 b'ak'tuns.[13][14] Today, the most widely accepted correlations of the end of the thirteenth b'ak'tun, or Mayan date 13.0.0.0.0, with the Western calendar are either December 21 or December 23, 2012.
The more i read through these stuffs, the more i think i'm going insane. No wonder Scully was seeing things in the later season of X-Files, totally can't imagine how did the actor and actress as Mulder and Scully managed to go through so many seasons of filming on X-Files.
So yea, 2012.
Some think that we'll all die while some think that it's something not worth paying attention on. If you ask me, i would tell you one thing i know about 2012.
If you've watched the movie 2012 that was out recently you will know that China built a few "ARKS" in an effort to "save" human mankind! Yes the country that blocked FACEBOOK.
NOW!
The truth is, Malaysia is on a secret project as well, to preserve the Keris, Roti Canai, Nasi Lemak, Bak Kut Teh, Nasi Kandar and most probably the 1Malaysia Lotus F1 Racing team. To make it happen, they have secretly build an exclusive area to keep all those mentioned above.
The place will be officially open to public in the year 2012!
"The project will be funded via RM500mil borrowings from local banks and the balance of RM200mil through internal funding," she said.

"We will provide shades and canopies using tropical trees and will maintain the natural topography of the area," said Ussher.
Don't believe it? Go here.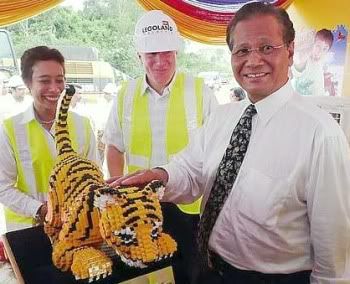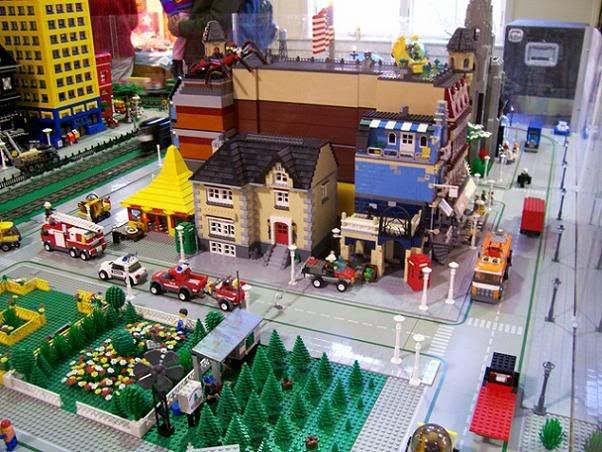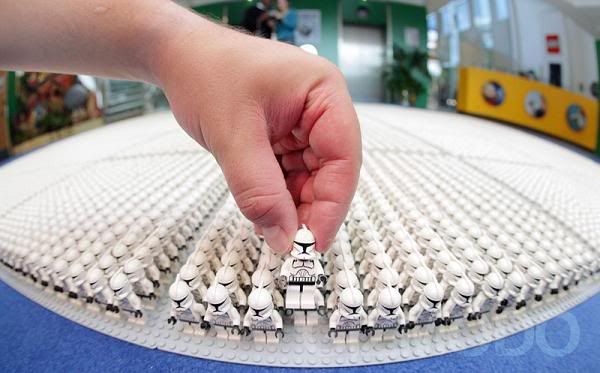 We'll even have our own Storm Troopers!!
WONDERFUL!! No?
1 Flares
Tweet
Email to a friend
1 Flares
×