Some of you might know about this already but for those who do not know, there was this crazy deal where you can get a Blackberry Curve 8900 at RM99 but there're limited units. So i went over to 1u on Friday night to camp there awaiting that fair that will be open on 10am the next day to get a Blackberry Curve at RM99 myself.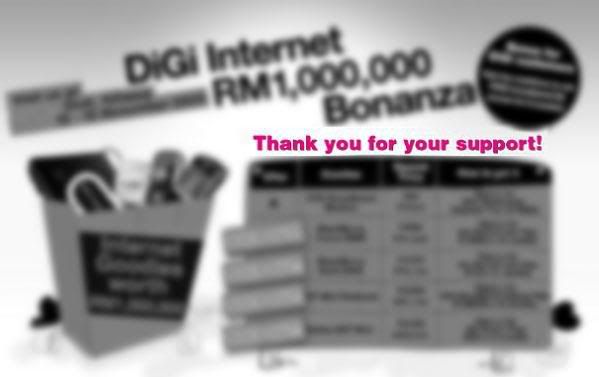 It was a crazy experience altogether. Experiencing one night stand as well as one morning stand the whole period of time sweating and such being stupid and all ending up failing to get what i want Lolx. Okay, i did sit down from time to time and rested here and there but it was quite crappy, on how the Digi people managed the thing in the morning.
To get a clearer picture, you can go HERE to read the whole thing as well as HERE to read what happen just in the morning with a video recorded.
As for me i am too lazy to create another drama like this one again, and i'm tired to type what happen from A-Z so just read the post given above and here i'll just add on pictures to make it clearer for you.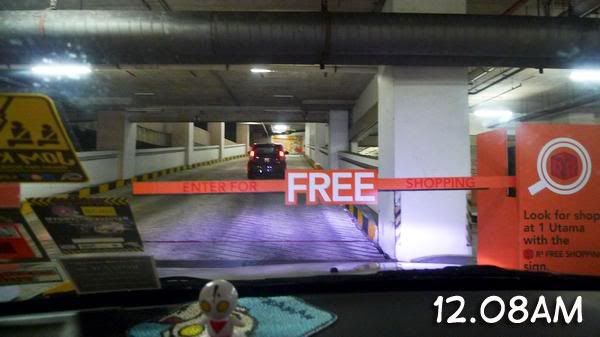 Entering the parking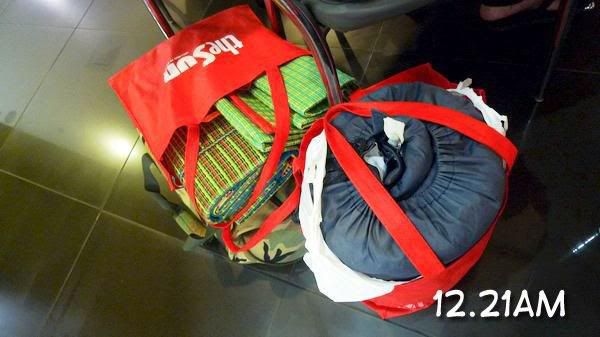 Some of them brought sleeping bag and such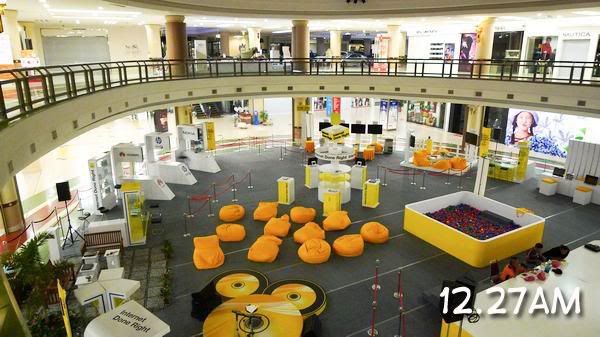 The area where Digi is having the fair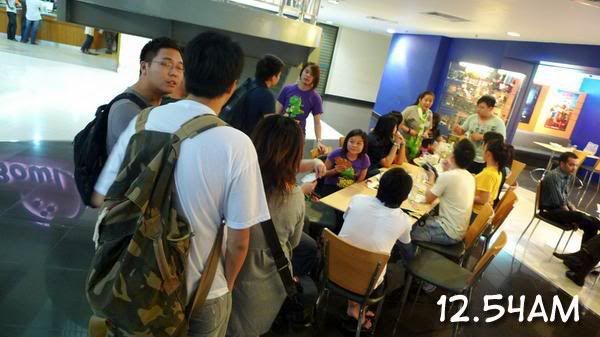 They got shoo-ed by the guards so they camp near GSC instead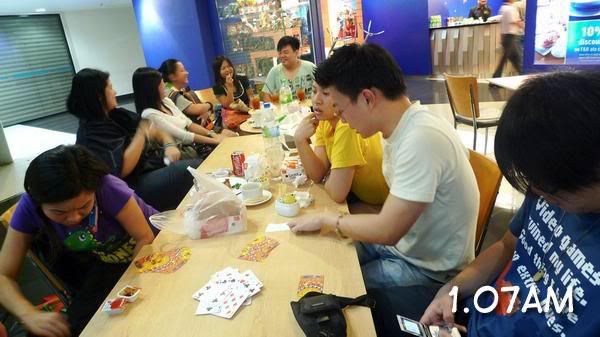 I joined in of course and we played cards and such

Headed down finding more people queuing up there already

Talking with one of the officer who is in charge of the guards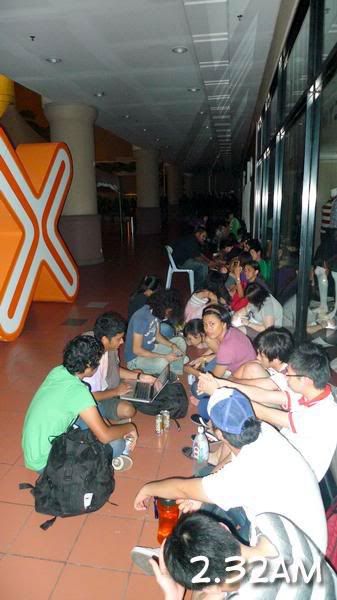 Camping outside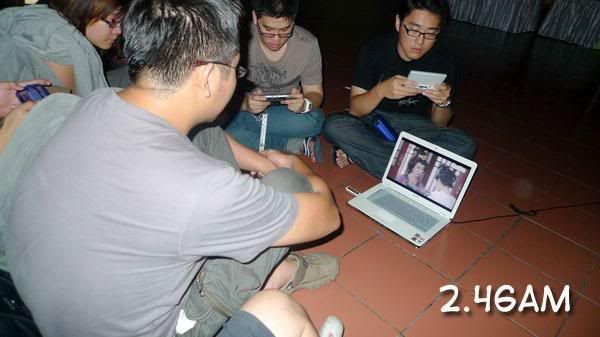 Watching drama where some others playing PSP and such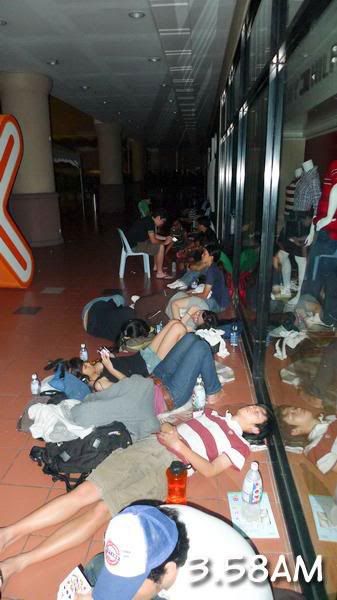 Some people got tired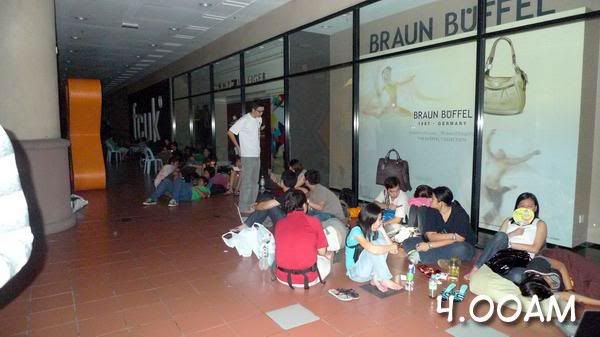 Half of the people there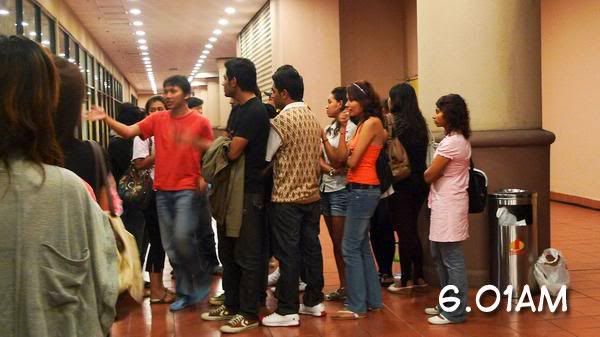 An argument at 6pm which result in a girl got assaulted and the guy got caught and it almost turn out into an ugly scene with fights and such. There's only shouting, scolding and cursing at the end.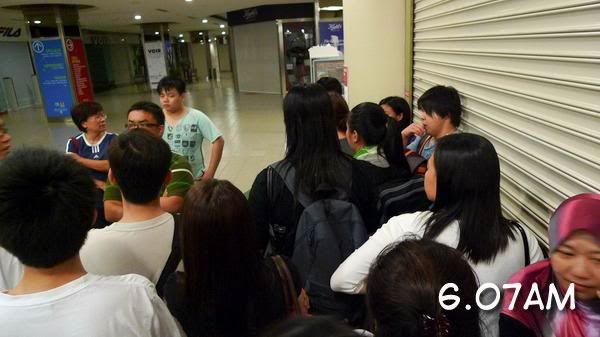 Crowd kissing the "gates"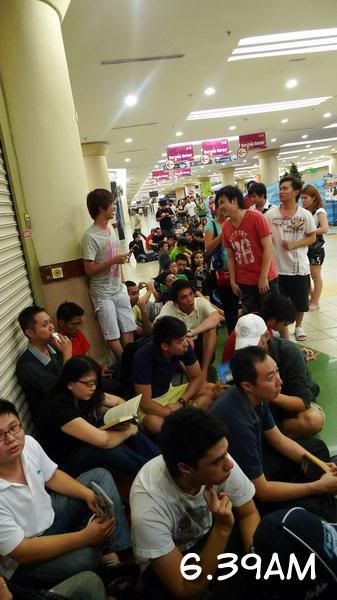 A lot more campers, some of just arrived and such.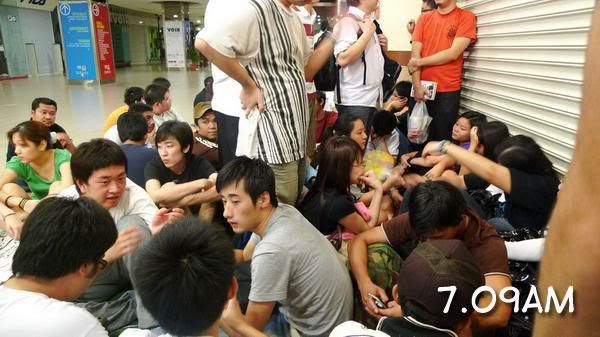 There wasn't a line anymore, people were sitting and resting chatting around making new friends HAHA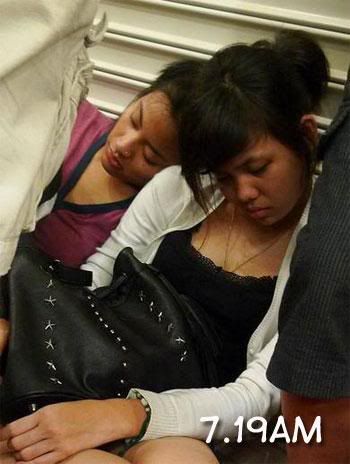 Too tired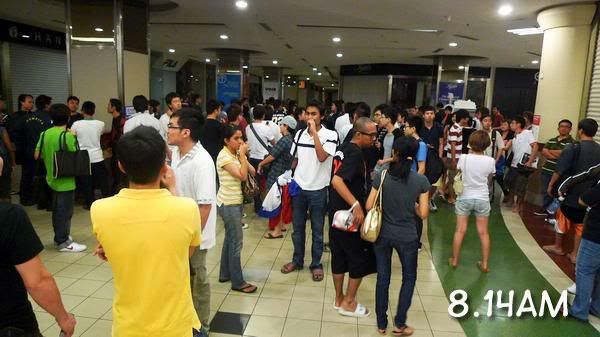 Crowd was shouted at and asked to disperse and leave the floor due to the incident earlier which had 2 policemen reaching the area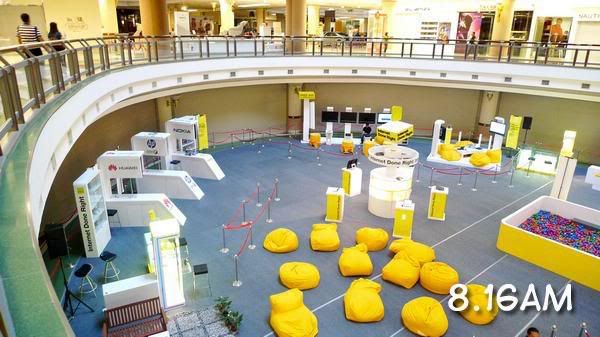 The area of the fair with most people getting away from that floor except for some minority stubborn people who insisted on staying kissing the gates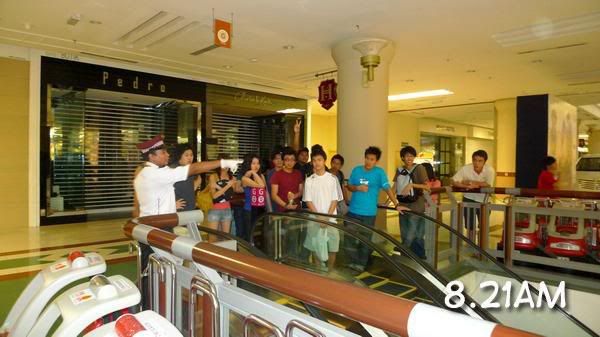 Some of them waited just on top of the floor like 30 steps from the gates at the escalator

Still waiting for the gates to be opened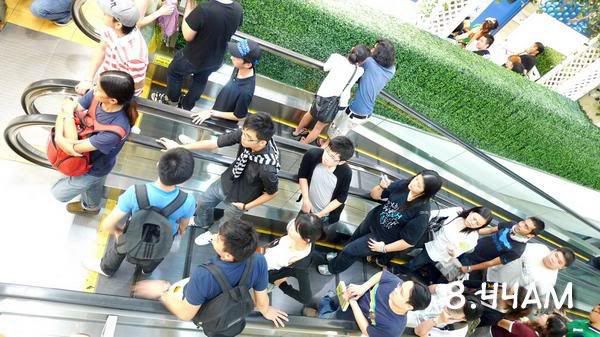 Some people at the escalator on the same floor

A sudden run by someone led to everyone running to the gates and it was not open yet. There were 2 lines one in the pic above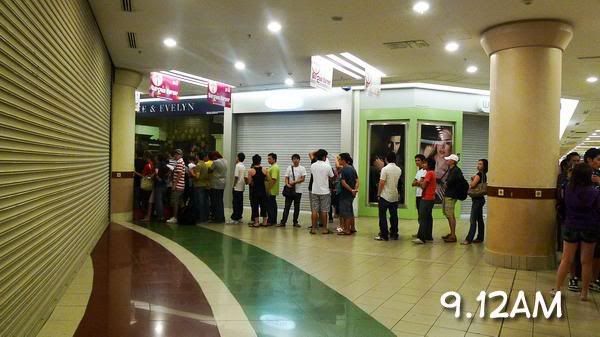 and here's the other line, quite funny because people were unsure of where the gate will be open first so different people choose different gate to line up at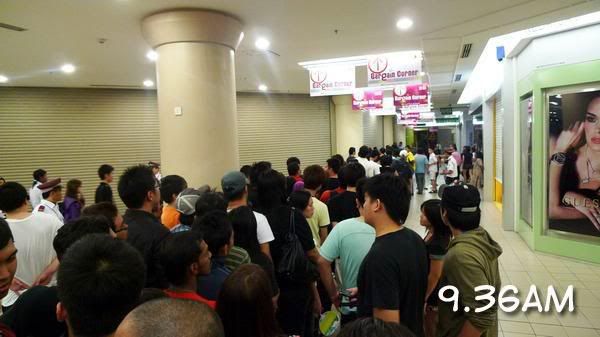 Digi officer announce that one of the line is correct and the other one was the wrong one, everyone went pushing into the right line.
Well to make it short,
The whole night was quite a waste actually with me camping there as people come later from time to time and all of us were basicly looking after ourselves eying on the gates and waiting for the time to rush over there and line up.
When the 2 lines were formed, i choose the wrong line LOL so well.
When the Digi officer announce the right line, he added that priority were given to those who are existing Digi user and other people could give up if they are not Digi user.
Well i have a Digi prepaid number but i am not in the first 44 in the RIGHT lane so too bad for me.
At the end of the day, there were angry people, some who shed their tears, some who were really down that they managed to get into the top 44 but cant get it cause they are a Maxis user and etc.
What do i think? Seriously, for me it was quite an experience as i've not camp for anything before and obviously i was too free to spare the night doing this. Compared to those who was waiting since day 1 failing to get it the first 2 days, i was not as disappointed as them of course, i was just amazed by how the Digi people handle the thing altogether.
Amazed but not surprise because i know that there will surely be ugly scenes behind each companies and these scenes will happen whenever an event is held. So how? Can't do anything at all as we're all just one tiny bit of the big database of customers they have.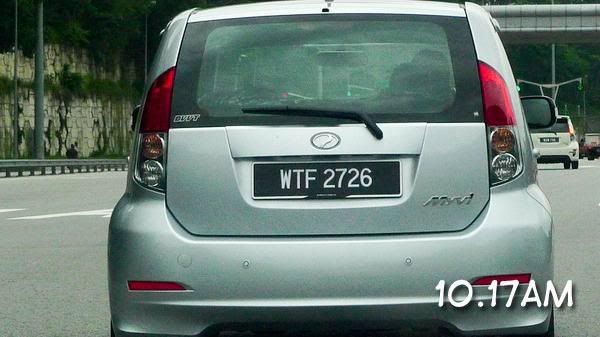 Headed home in disappointment and of course in a very tired body, i saw this Myvi just before the toll.
I was totally speechless by then.
I guess i just have no fate with the BB Curve. Haha. Bye Bye
Related Links :
14hrs wait…came out empty handed
Digi – Always the smarter choice
Facebook Photo Album on this.