It was like a month ago that i went to this place for dinner with a few close friends while we were at Port Dickson for a break over that weekend.

Restoran Chardin Sea View Sea Food Village at Port Dickson.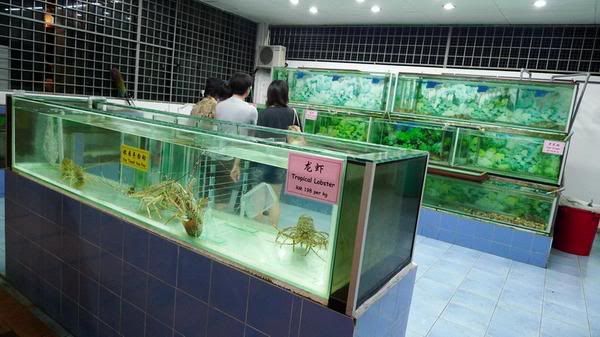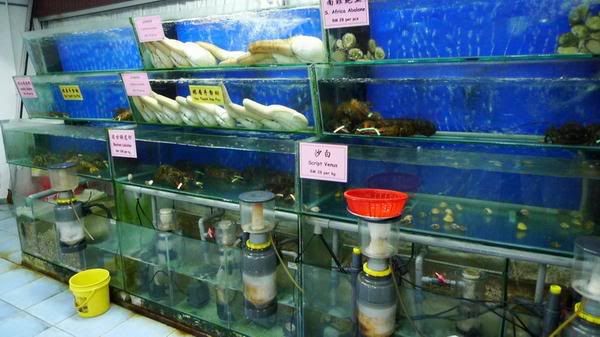 We were pretty clueless that time and drove around for like approx. 10 minutes and just decided to dine at this very place when we passed by the restaurant.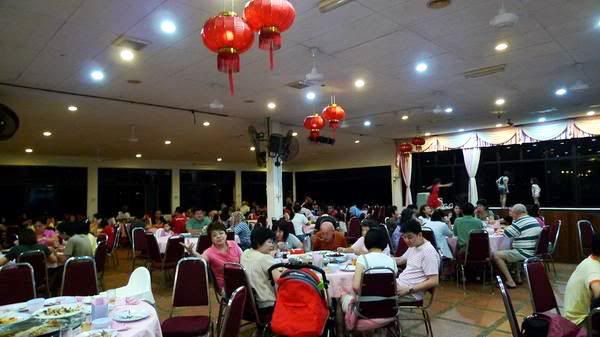 We were hungry and it seems like a decent place to us with lots of customers there then.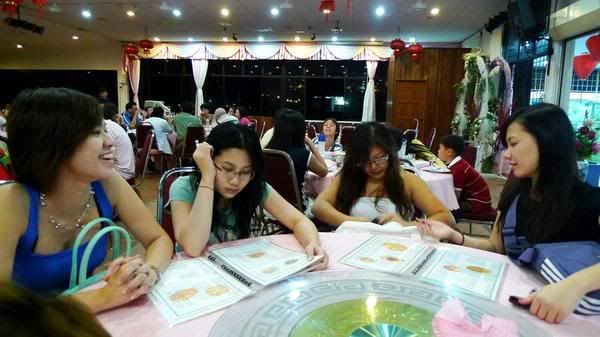 Did the ordering within 5 minutes and started taking pictures hmm.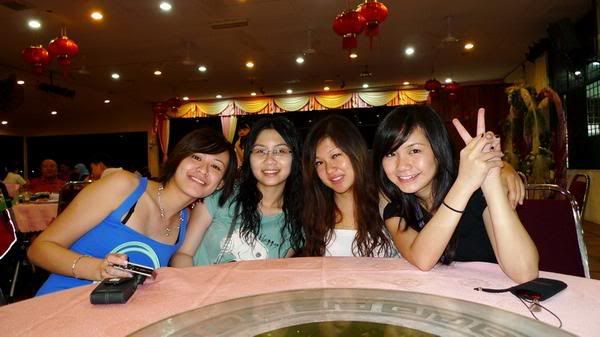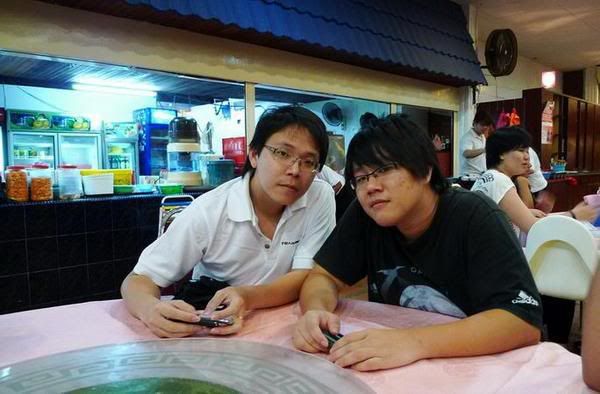 The girls in the picture above are Melissa, WeiRu, Mun and May. Chee Hwa refuse to take a picture with me and Andy in the second picture because he thinks he's too handsome for us.
So right, straight to the point. The food!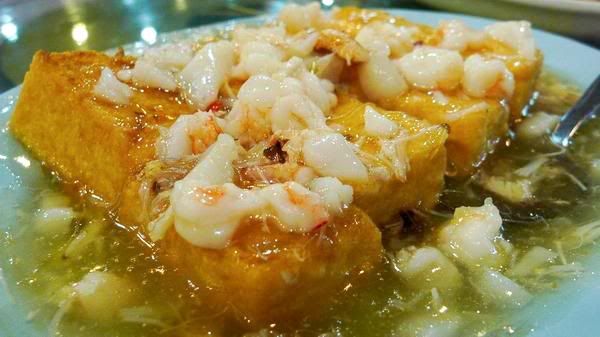 Seafood Taufu (Fried Taufu with Seafood Toppings) 3/5
I love this dish just mainly because i love both Taufu & Seafood!! Frankly speaking if you ask me how it taste like, it was rather plain where the taste wasn't fully brought out when it was cooked. There were prawns and eggs along with the Taufu.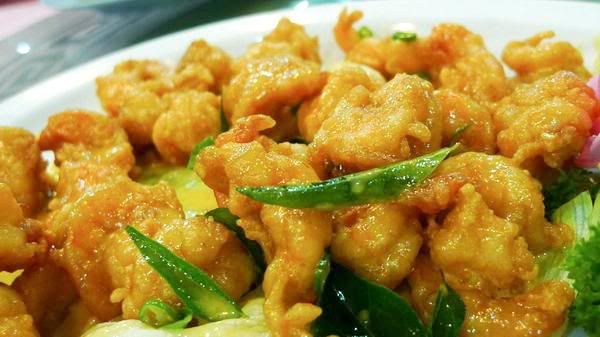 Fried Prawn Paste in Butter Style 4/5
This on the other hand was quite tasty the prawn paste were well fried and i like it especially because it was fried with these curry leaves that made the whole dish smells and taste much nicer. Then again, i like it wet style where it wasn't very very dry where some restaurants will serve.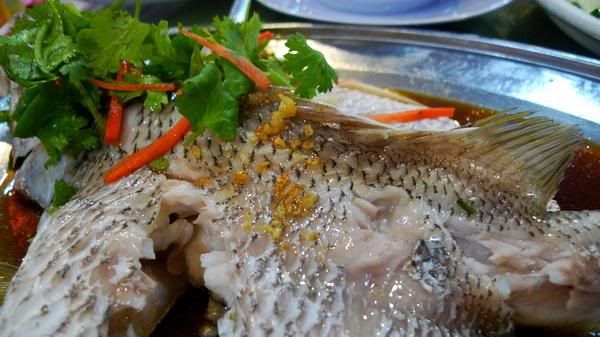 Steam Sek Pan Fish 3/5
Alright for a seafood restaurant like this, i was actually expecting for the fish to be a bit more fresh but to me it doesn't seem so, anyways, it was pretty edible of course and it was just as normal as any other steam Sek Pan fish out there. Not much difference.

Fried Kangkung with Belacan 4/5
Quite a well known Kangkung dish in Malaysia i must say. With just Belacan and Garli, this very dish  is among one of the favourite dish among Malaysians. A simple dish that is not that simple to prepare where the Belacan must be prepared well and i think that this one i had in Port Dickson was not bad at all!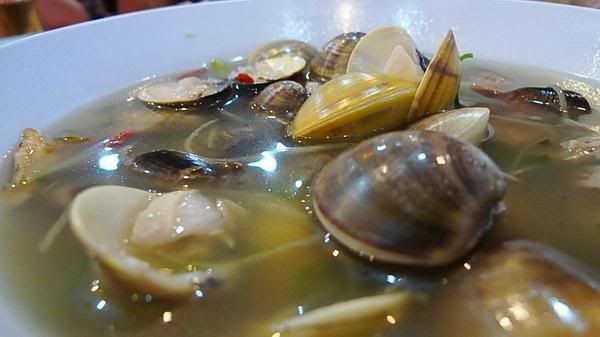 Siong Tong Lala (Clams) 3.5/5
One of the more common way of cooking clams and the freshness of the Lala was still okay in my opinion. The ginger slices made the "soup" tasty and i was enjoying the soup more than the clams if you ask me. There were a few other hungry friends that time so i didn't manage to get alot of these then Haha.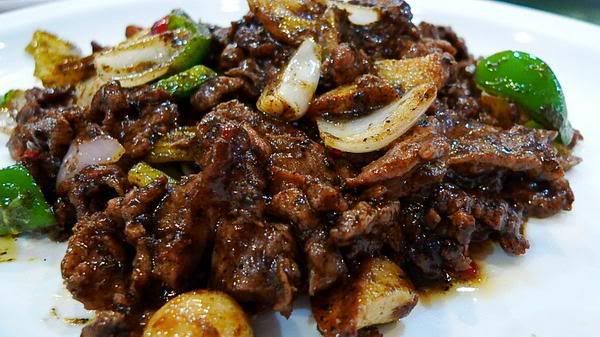 Black Pepper Deer Meat 2.5/5
Last but not least, we had this. Quite a spicy dish i must say that they had too much black pepper on it. I had just a few piece then i was already drinking 2 cups of water down my stomach. Not like we requested it to be extra spicy then. I believe this one would be a fantastic dish if not because of its over spiciness. Does such word exist? Lol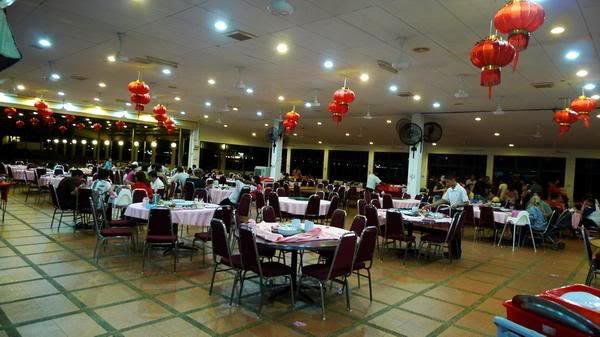 So that's about it. Overall the place was pretty good, nice environment and atmosphere but the food was not up to standard i think. I know that Port Dickson isn't that much of a tourist attraction anymore where they might get lesser customers out from the town but i think that the standard should be there then.
However, the whole trip down to Port Dickson was awesome! Read about it here. =D
Oh and here's the price for the food.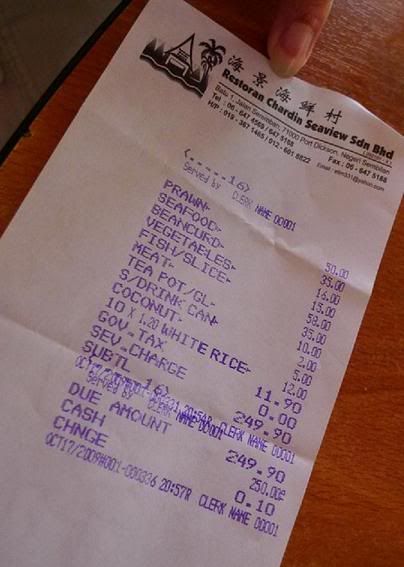 Reasonable? Hmm
Restoran Chardin Seaview Sdn Bhd
Batu 1, Jalan Seremban, 7100, Port Dickson, Negeri Sembilan
Tel : 06-6474569/6475188
Hp : 019 – 3671465/0126018822
29 Flares
Tweet
Email to a friend
29 Flares
×