If you're a fellow Malaysian and you're not being in your own world all by yourself living in some deserted location where nobody knows, i'm pretty sure you've been hearing a specific song with the song title "Through My Windows" where it was played almost everywhere every now and then since last month.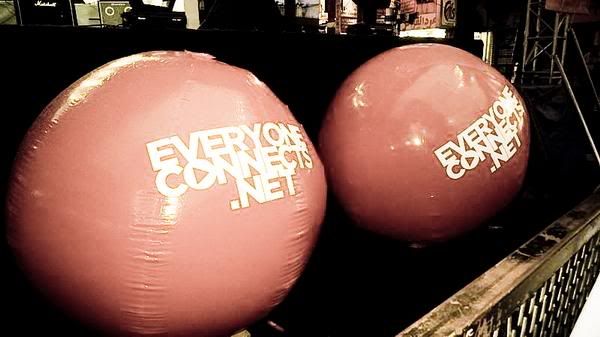 Most of you might already know about it, it's a whole big campaign by TM with the main objective of connecting people, basically everyone!
In support of our current Prime Minister's vision, 1Malaysia perhaps.
Anyway, last Saturday was the big day. The day all the connections surfaced where people gathered in front of Sungei Wang at Bukit Bintang. With the large stage all set up there along with a gigantic screen for the public with local celebrities act as well as the big main thing, to give a chance for local indie bands to shine on stage!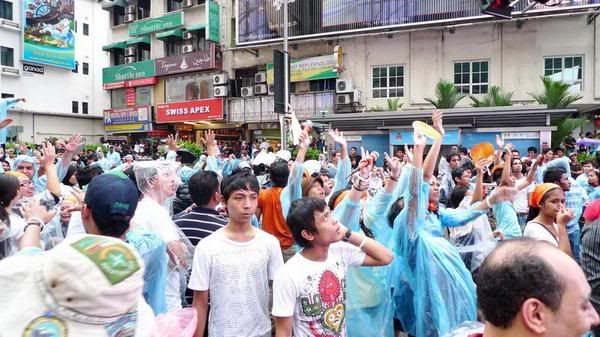 The main event starts from 3pm and ends at 8pm where i reached like around 5pm. Like in the middle of the whole big thing. It was insane i tell you, upon reaching the place, i saw the large amount of crowds there immediately.
Would actually think of some illegal gathering or whatsoever if i didn't know about the event before reaching the place because the people there were so hyped up!! They were under the sky with raindrops coming down and all they did was just having fun!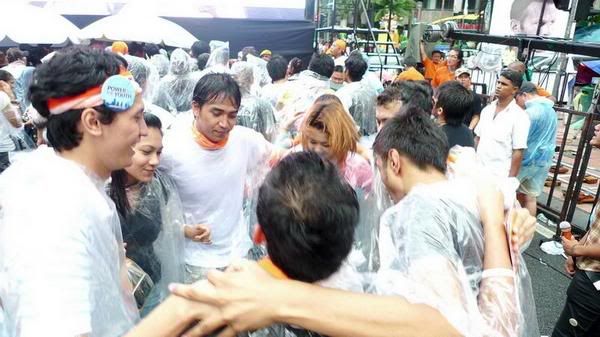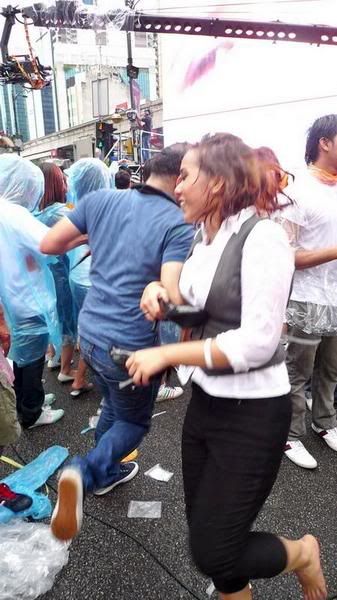 Not ordinary fun but Fun FUN!! I see people dancing, jumping around with a big smile on their face being all jolly happy.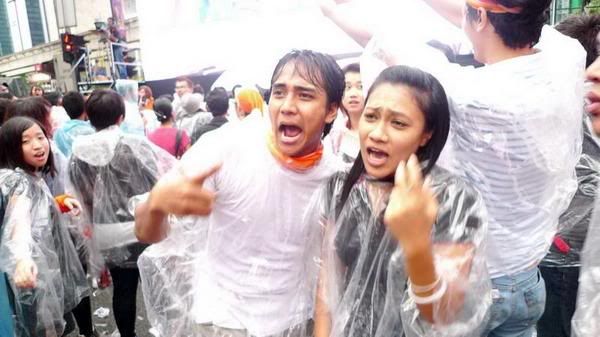 Then i see people singing out their hearts ignoring the others around them, with their hand gestures to further express themselves!!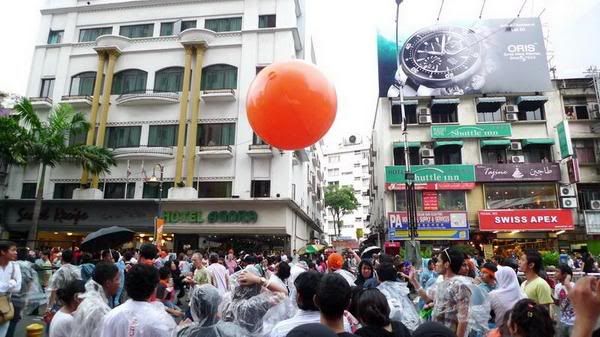 It's like, how often do you see a ball such big in the air? With that much of people on a street that is normally filled with cars honking at each other bumper to bumper.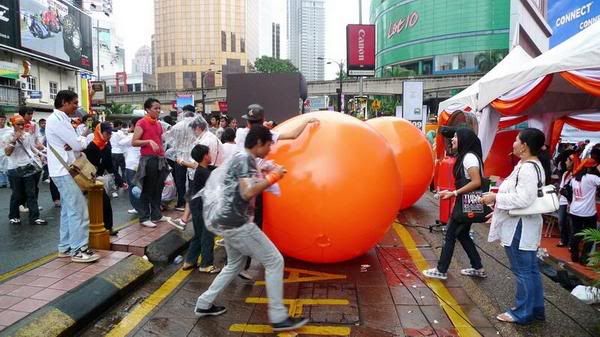 All of a sudden, the intensity that that area usually have, with all the invisible pressure on people living their lives in the city seems to go off just like that. With all the laughter and joy despite the heavy rain, the youths in KL are having fun in their own way and its an interesting scene to be in.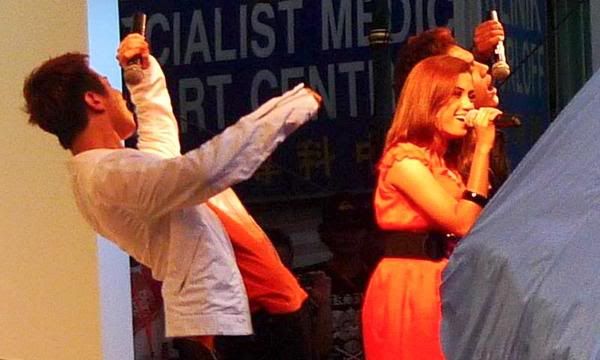 Of course, thanks to some of the local celebrities that were there that day, they were the reason most of the youths came out from their homes to connect with each other at Bukit Bintang.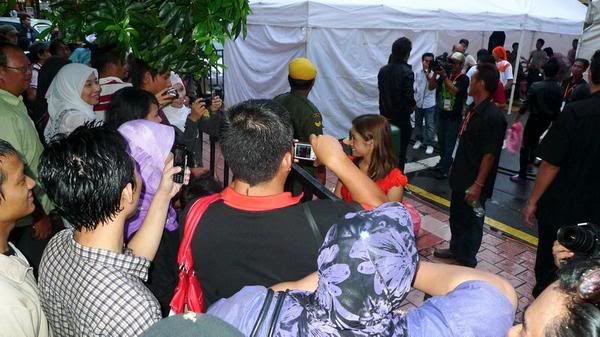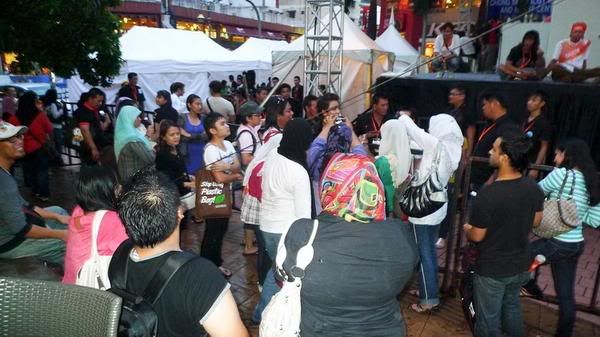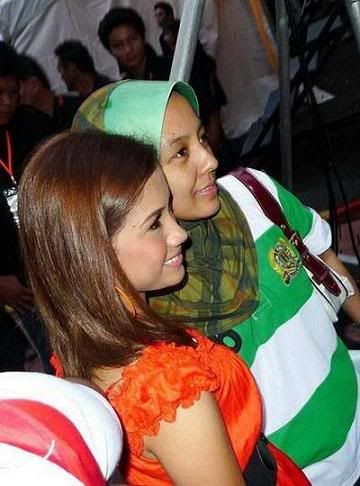 and Gosh, now only i know that local celebrities actually have quite a lot of hardcore fans around following after them, seeking for signature and a picture together. Who says that the youths in our country are so obsessed of western culture? As far as i know, I was seeing the other way round!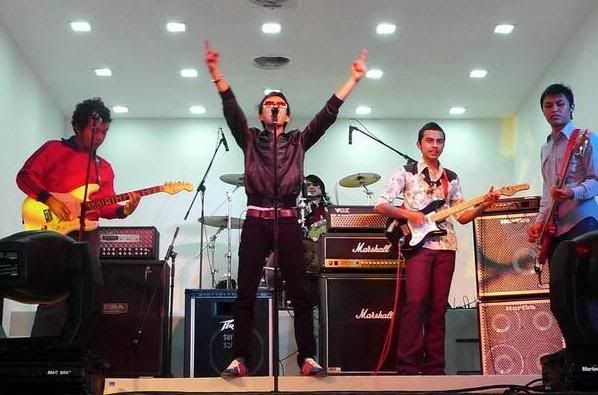 Furthermore, you don't want to mess with these indie bands. Some of the bands have lots of true loyal fans where i heard screaming and cheering when some certain band went up on stage to perform. They have potential to shine.
Just look at the people present there. Amazing!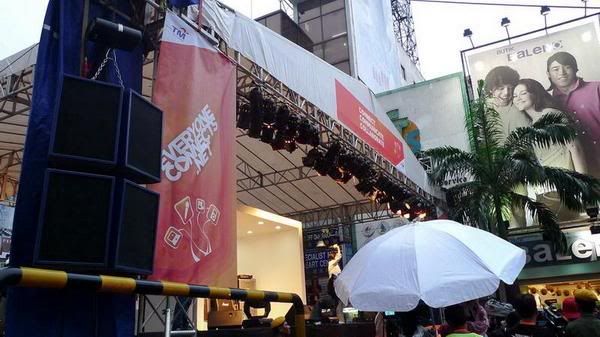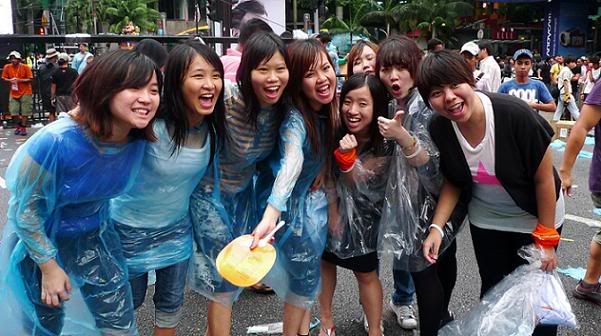 It was an interesting event for me at the end of the day. I would say that TM did quite a good job in connecting the youths together throughout this whole campaign altogether providing a specific outlet for them to express themselves which is through singing.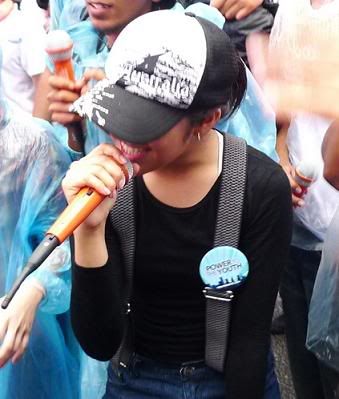 She converses in Tamil and he talks in Malay where I might be speaking Chinese right here, but with the international language Music, Everyone is Connected just like that.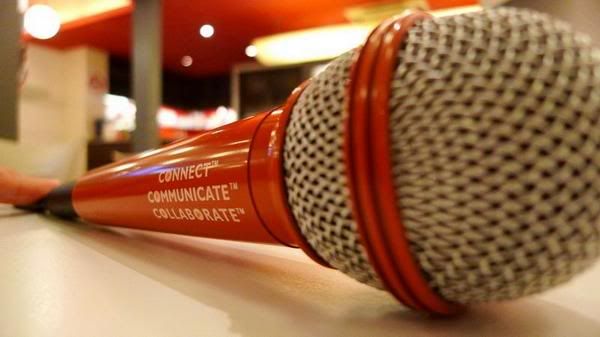 Karaoke one day okay?
4 Flares
Tweet
Email to a friend
4 Flares
×