Talking about Singapore, i must say that i know not much about the place. Going there for just less than 5 times where most of it happened when i'm still very small, the only thing i know is Singapore used to be part of Malaysia that's all.
The last time i went to Singapore was just 2 months ago where i walked to quite a lot of places, not knowing what's really special in each different spots, i told myself that i would come back again and explore more.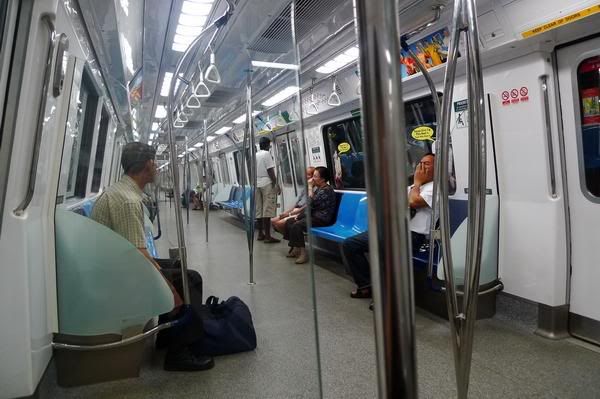 Though Singapore isn't quite a big country, i couldn't possibly go to every tourism attractions and fully enjoy and feel the atmosphere at the various places in just one day, but one thing i must say that the public transport over there was awesome and that alone save quite a lot of traveling time for me within the city.
Being a KL boy since ages ago, i would say that even if you have 10 days to spend in KL, you still cant fully explore the various places that are interesting, enjoying the good food and all.
So if you ask me what would i do and where would i go the next time i head to Singapore for another one day trip, i would scratch my head having headache on where to head to and such because, they have quite a lot of nice place to go to as well.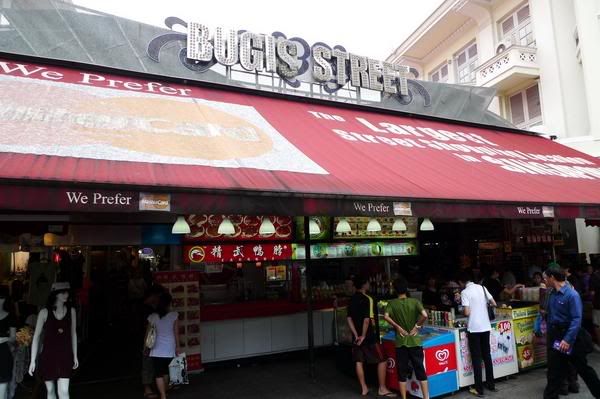 One of them i must say is Bugis Street. Orchard Road is for the ones with more penny and for a poor dude like me, Bugis Street is an ideal place for me. I've been to this place 2 months ago and yet i still feel like going there again because i didn't really pay attention on every stalls there, of course, i know girls would be the gender who love going to this place more and what am i going to do there? Find stuffs for people la of course, if you go travel and you don't get stuffs for your close friends and family then you'll get into deep trouble! *laughs*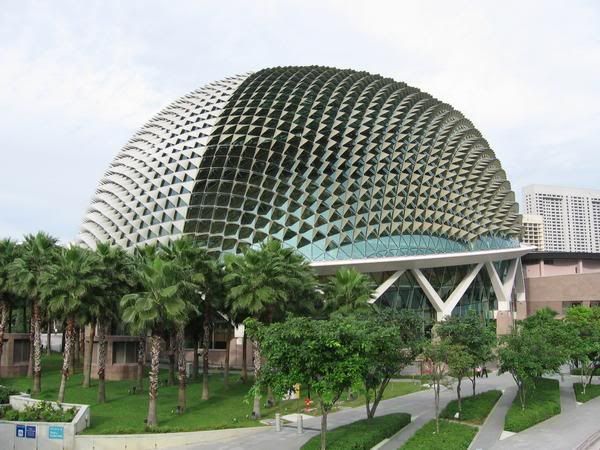 Esplanade is another place i feel like going. Being Singapore's performing arts venue that features  local and international performances, this is one of the place i must go, to catch an act/performance if there's one going on that time, further more the exterior of the building reminds me of home.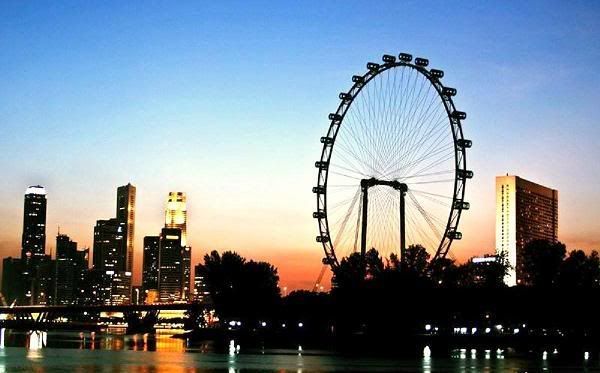 The Ferris Wheel will be on my list as well, to enjoy the scene of the city from top above and of course, heading there with someone important just enjoying the time being with her is something i'm looking forward to. That's if she's with me when i make a trip down to Singapore!
I would say that in the day, other than going to the places mention above, i would explore the various hawker stalls around in the city in an attempt to find good food here and there. A search on the internet shows a list of hawker stalls that sells food that are mainly available in Malaysia itself, i would love trying the difference between the same dish in 2 different countries. That would be awesome!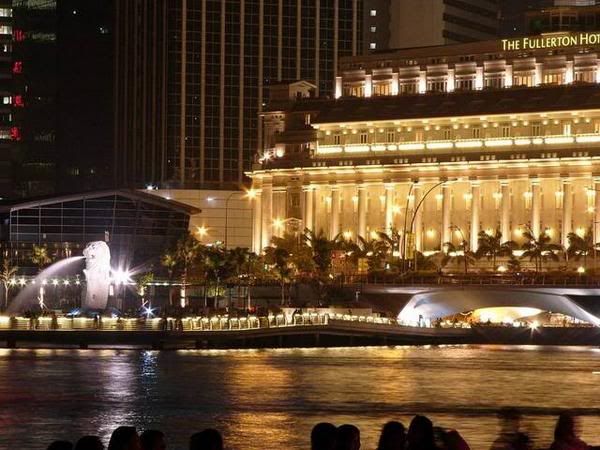 In the night itself, i would love to be at the Merlion where its just beside the Singapore River. The night scenes over there look fabulously beautiful, and so i think that the atmosphere there would be great as well. Knowing that there would be live band performances there, i would love to just sit down and enjoy the show, just relaxing and all!
If the above plan doesn't work, then i would most probably head to the Night Safari of Singapore. Having heard about the places numerous times, i thought that giving it a try would be a good idea, seeing the nightlife there in the safari and enjoying being close in touch in mother nature.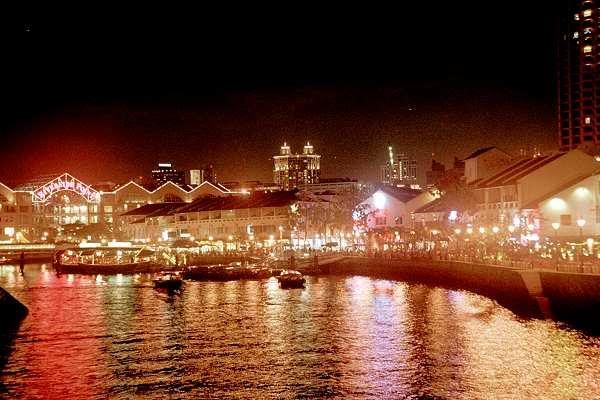 Last but not least, Clarke Quay!! One of the popular night spot in Singapore, hanging out there before i could officially call it off a day would be one of the things on list.
Seriously, its really quite impossible to just spend one day alone going to a lot of places enjoying myself in Singapore. Especially in the night, there are quite a few interesting places to head to and i would prefer to move at a slower pace during the night…
So yea, though its just a few places mentioned above, spending more time in a particular place is what i would be looking forward to a one day trip from am to pm.
Too much place to go, too little time!! What say you?
0 Flares
Tweet
Email to a friend
0 Flares
×