For all you know, there are various genres of music in the world out there where many quality albums were produced each day in different parts of the world. Me being a Malaysian that lives in a country that have radio stations that love to play safe broadcasting & promoting albums base on a certain specific chart from other country, i have not heard about this band before.
The MTV World Stage that happened back last month was where i was briefly introduced to this group of Englishmen with their indie rock band playing some rather unique music i must say.
Being the last band performing on that day itself, i was too tired to pay attention. Getting quite a huge reception though they were the last to perform caught my attention where i proceeded to hear more of their music when i got back home after the event.

The computer sports game FIFA occured to me almost immediately when i started hearing to this album itself. I couldn't really make a clear line between both sides. A click on google connected the puzzles for me and yes it is!
One of the song in this album with the title "Fast Fuse" was really one of the soundtrack in the FIFA09 game.
The other tracks in the album itself were quite distinctive/unique in a way that from my point of view, you have to really like this kind of music and listen to it long enough for a few more times.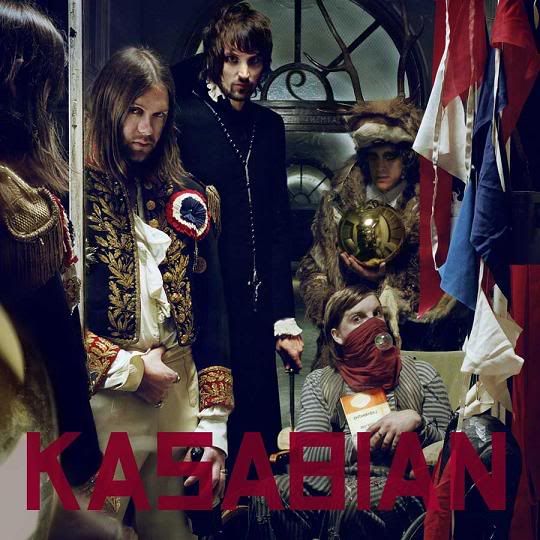 Pauper or not, Lunatic or not, one thing i'm sure that this album is definitely for those who are really into British Indie Rock kinda music.
Fire & Underdogs is quite nice.
Overally, its not really my kind of music i must confess but i'm sure that they managed to get much more fans and attentions this time round with their 3rd album.
You cant deny the fact that they got invited to perform alongside The All-American Rejects, Hoobastank, Raygun, Boys Like Girls and Pixie Lott as one of the live acts at Asia's very first MTV World Stage Live In Malaysia back in 15 August 2009.
British Music anyone?
0 Flares
Tweet
Email to a friend
0 Flares
×