T Music Festival is a concert that marks the 15th Anniversary of Galaxy. A local event company in Malaysia that brought countless of concerts to the people in Malaysia over the years.
Sponsored by Tiger Beer, it was a music festival that consist of more than 20 performing artist, mainly more well known among the Chinese community.
Anyways, i will write another more detail post on the singers and performances.
This post alone is fully dedicated to the shocking rare incident that happened during the concert. The concert started at 7PM and went smoothly until around 10.21PM, one of the cable got caught on fire which causes the lights and sound system to go off, leaving the crowd in the dark.
If you've watched the video, you'll see 2 singers coming out singing out to the crowd. Without the sound system, background music and all. Thanks to the fire, i could feel how crazy the fans was in the stadium supporting the artists they adore, singing along with them in the dark.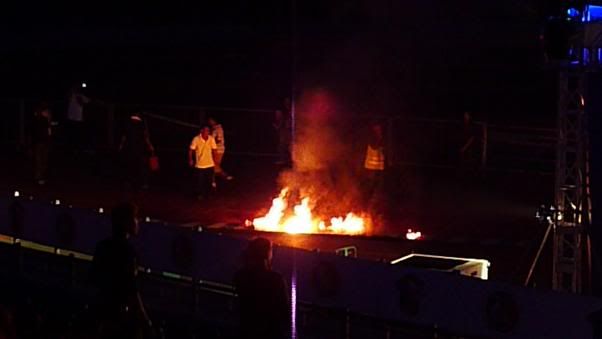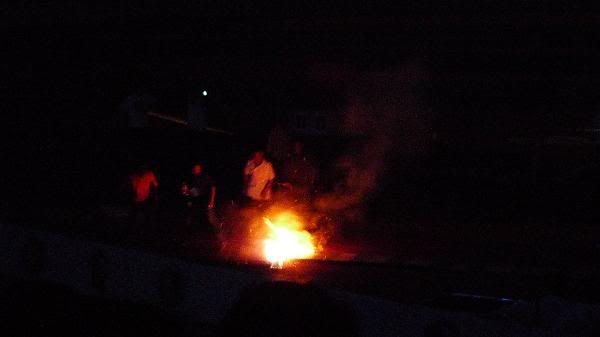 I believe this is one of those once in a lifetime experience going to a concert like THIS itself. Witnessing an error that is THAT serious.
The concert was fully resumed after 30+ Minutes and ended around 1.30AM.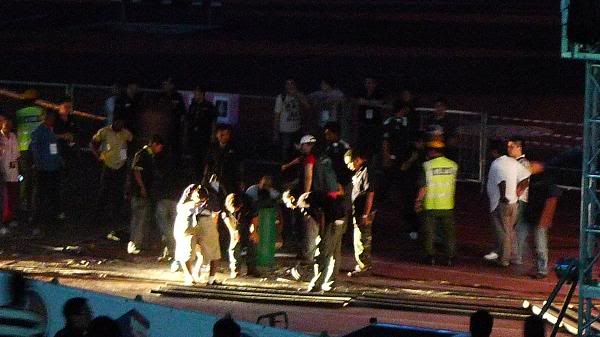 Quite a "Near Death Experience" huh? Now those fans who went to the concert yesterday night can proudly tell every other one in the world that they have experienced a near death moment with their beloved artists.
I'll just say that it was some special birthday stunt specially made for Galaxy.
COME ON!! I took a video with a few pictures as well as the cable got caught on fire, don't tell me what i saw was some kinda stunt that is related to the Hungry Ghost Festival. Fuse problem. Duh!