yes i've watched this RM2-million local production,
Evolusi : KL Drift!!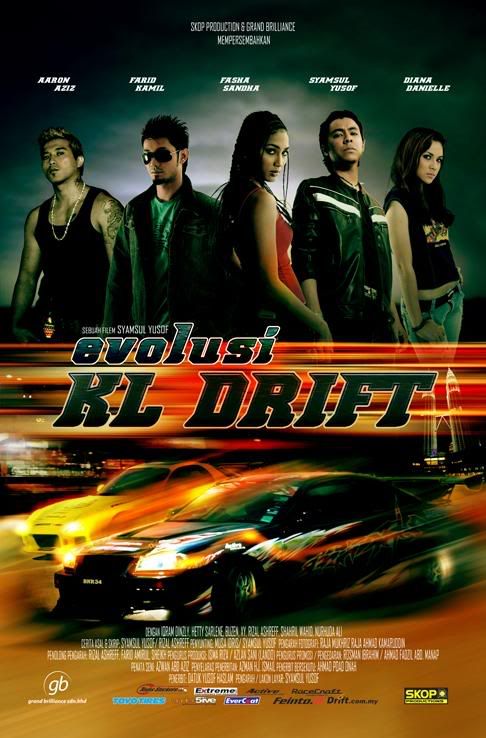 The main cars are a R34, a R33, a wide-bodied Sil1580, S13, and a RX7 FD.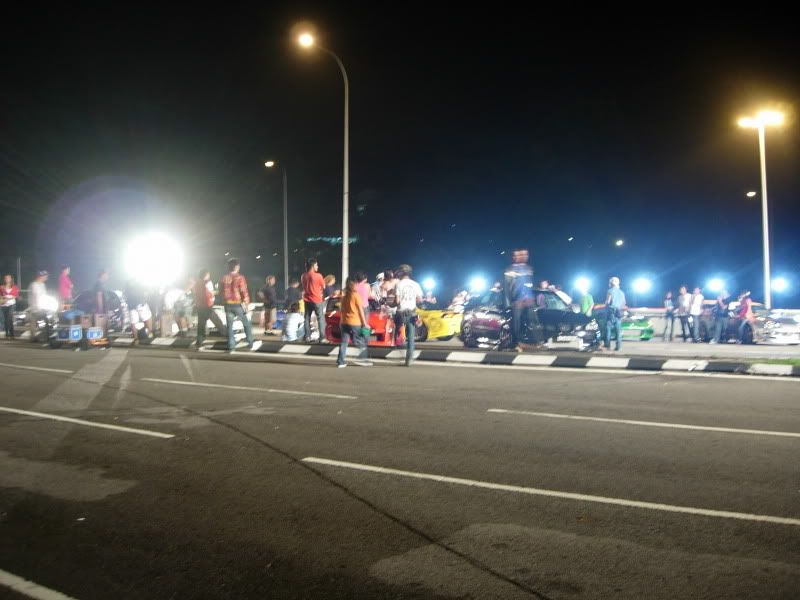 this picture was took during the film-shoot, they started filming this movie in May last year.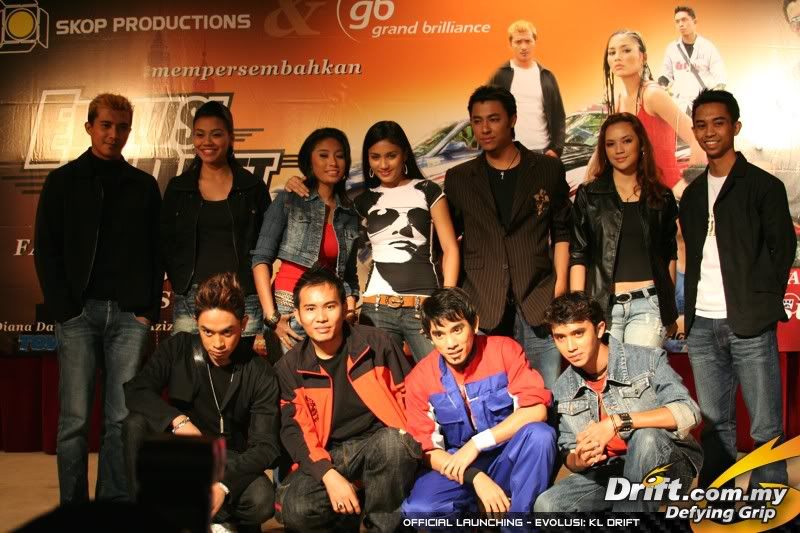 the cast
i know nuts about the cast and well, the leading actor and actress is okay but the others are… *shakes head* Most of the people in the cast can't act well, maybe thats the Malaysian way of acting i don't know…. ><
THIS!!!
THIS!!!!
AND MUCH MORE!!!
the driving scenes are the ones that impressed me most and i thought that it was really nice.
there are 2 race in the movie that i love most, the one between Zack and Fasha at the start of the movie and the one between Zack and Joe near the end of the movie.. both race was filmed at night which largely involved KL city roads.
My friend said that the tunnel filmed in the movie is the SMART tunnel.

apparently someone used his phone and recorded this 18sec short slip showing 2 cars in the tunnel during the film-shoot. link here- kldriftunderground.3gp

For your information, there is no CG (computer graphics) involve at all and that alone is worth our cheers and claps.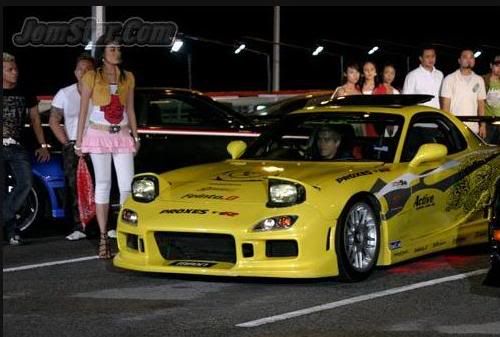 on the other hand, i have no idea why they filmed it in a way like the scene is shaking most of the times.. where it gives me headache.. this includes the fighting scenes(LOCAL FILM MAKERS SUCKS AT FILMING A FIGHTING SCENE!!) and some racing scenes where the cameraman would shake here and there and i was thinking that they zoom-in + zoom+ out too much in the racing scenes!!!
below is one of the ending scene where the antagonist, Joe crashed his car(RX7 FD)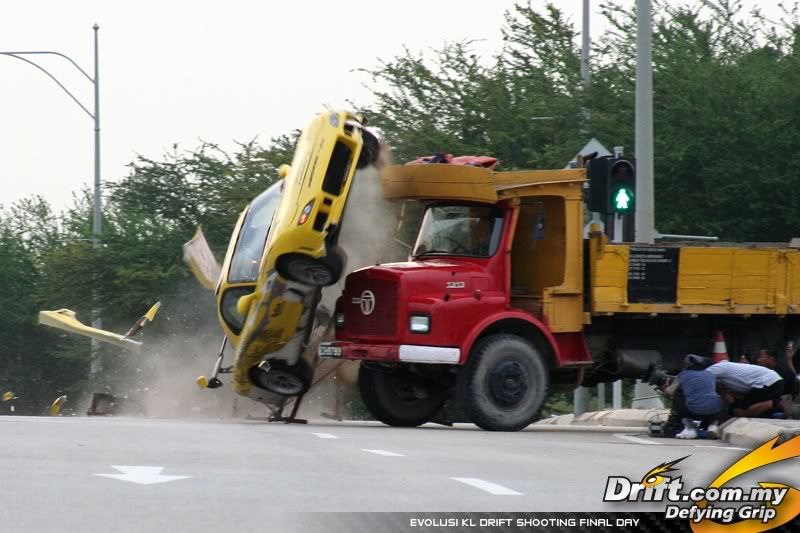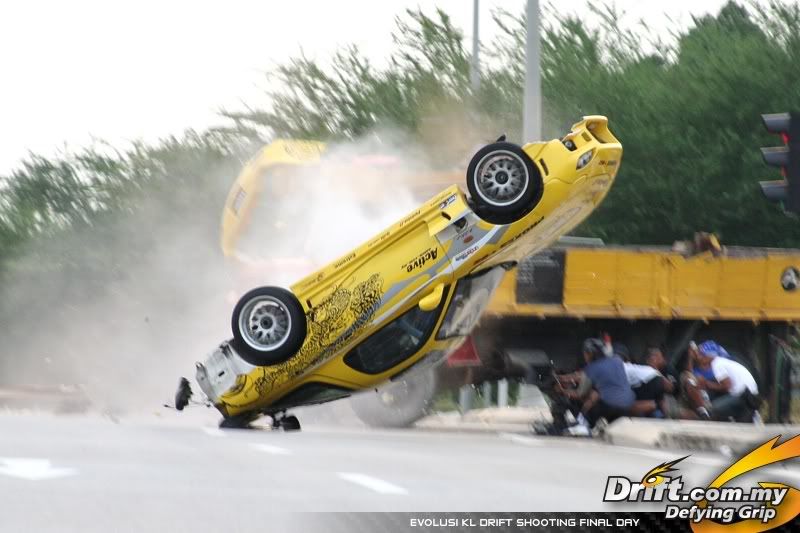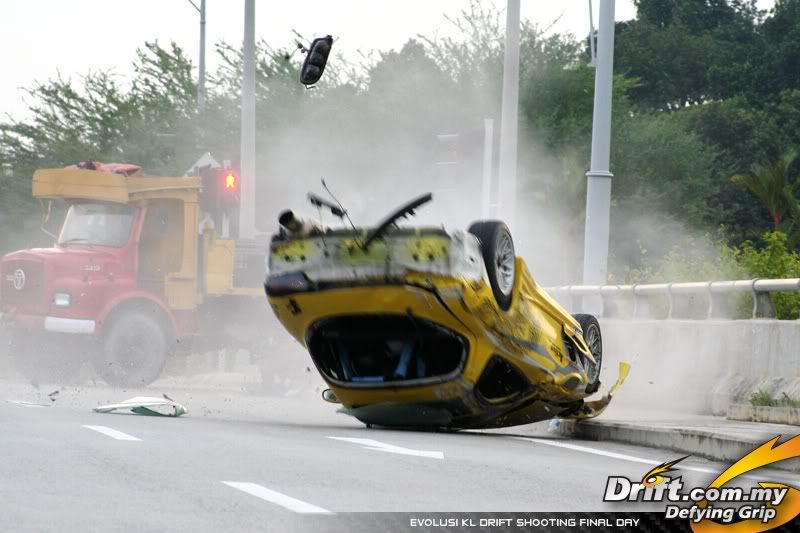 a RX7 FD gone.. just like that…
one big problem i have with this movie is the audio, the audio will get loud at times and softer at times… its not well edited/recorded i would say and this really annoyed me very much…
is like i was enjoying watching this car chasing another car then suddenly the audio became loud and i was like O.O and it became softer all of a sudden o.o ARGH you watch it then you'll know…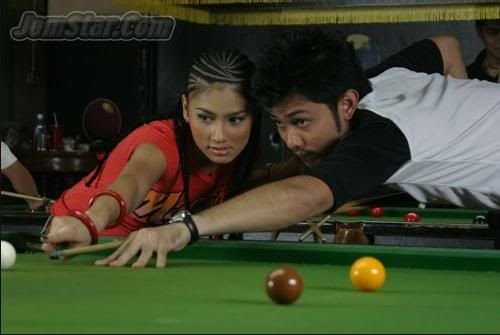 and yea btw, the leading actress is pretty hmmm
and yea, one more thing i would like to complaint is they have no subtitle AT ALL!!!
darn… I'm not good at listening Malay conversation la duh!!
so,
my rating for this movie is 6.5/10.
5 for the cars/stunts and 1.5 for the leading actress wtf.. lolx – jk nia..
well, thats my whole review of this locally filmed movie… if you love cars, its worth watching and well if you don't, DO SUPPORT LOCAL FILMS LA WEY, ONCE IN A WHILE!! RM 2 Million Production you know!!
if you're still doubting this movie, then go watch it on Wednesday larh where you can get a cheaper ticket price!! lolx
Just give this Malaysian movie a shot bah, its actually considered as a very good local production already with our limited resources in Malaysia. ^^